GREEN BAY – The field has emptied aside from a few members of the Packers' equipment staff sorting through helmets and pads after the team's two-hour practice.
The hundreds of fans who had packed the stands at Ray Nitschke Field have migrated to Armed Forces Drive to watch players bike back up to Lambeau Field from training camp.
Kevin King should be among them, but he's not. Not yet, anyway. Instead, the rookie cornerback spends a few extra minutes most days lined up across from Davante Adams near midfield, his eyes locked on the receiver's every move.
If King were doing this simply for show, he's failing. There are no cameras or coaches watching. It's just the rookie second-round pick and Adams, working one-on-one with different techniques and releases off the line of scrimmage.
"Seeing what type of receiver Davante is, I want to get as much work with him as I can," said King at his locker this week. "When it comes to just being a receiver and releases off the ball, he's second-to-none in the league at that."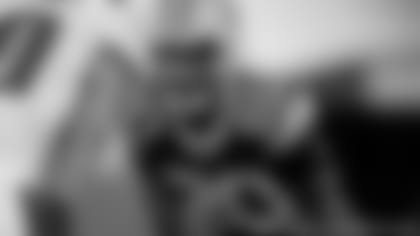 This exercise isn't new in Green Bay. Head Coach Mike McCarthy is a big proponent of across-the-hall meetings between offensive and defensive players. Adams did something similar with veteran Davon House during his rookie year in 2014.
During his four years at the University of Washington, King built a legacy with how far he was willing to go to make himself a complete cornerback.
Three weeks into his NFL career, King has carried that approach with him to Green Bay.
He had to finish the shake. In Jimmy Lake's classroom, the meeting wasn't over until Kevin King downed every last drop of his protein drink. There was no debate.
The Washington defensive backs coach could be persistent like that. Speed mattered, but so did size. A cornerback could possess all the ability in the world, but it didn't matter if he couldn't stand up to the biggest and baddest in the Pac-12.
So King, Sidney Jones, Budda Baker, and the rest of the Huskies' defensive backs could count on a shake (or two) waiting for each of them when they entered Lake's room.
"If he didn't finish it by the end of the meeting, he had to sit there and I had to watch him finish it," said Lake in a recent interview with packers.com. "I always would tell him, 'Hey, you have to gain weight.' He was a very skinny individual when we first got there, and by the end, he put on some good weight."
In his four years at UW, the future Packers cornerback went from a 170-pound three-star recruit out of Bishop O'Dowd (Calif.) High School to a 6-foot-3, 200-pound NFL prospect.
Before he was the 33rd overall pick in this year's NFL Draft, however, King was just another young defensive back trying to find a home in the Huskies' secondary.
While recruited as a cornerback, King actually was playing safety when Lake arrived on Chris Petersen's staff in 2014. King started at safety as a sophomore but slowly began putting feelers out about a potential move to his natural spot.
"I had always told (Lake) and put it in the back of his mind, 'Hey man, I came here to play corner. I can play corner. That's kind of what I do,'" smiled King. "Then, he saw me move (there) and said, 'OK, I think you can do this.'"
King played nickel cornerback as a junior before shifting to the boundary during his senior season. It was during those final two years King's eyes were opened to the big picture.
Since high school, he always could count on beating receivers with his height and speed. Working with Lake and watching the likes of Jones showed King how it would take more than just ability to thrive at the next level.
It started with physicality, which was practically a fundamental in the Huskies' defense. He was taught proper angles and attacking points, with Lake stressing the importance of leverage and using speed for more than just recovering on deep balls downfield.
Perhaps King's most defining attribute is his fearlessness. He's not afraid to step into tackles, which was on display in his Packers' preseason debut last Thursday against Philadelphia.
King walked away with five tackles against the Eagles, including one stop in the third quarter that set up a Blake Martinez forced fumble.
"Kevin's a smart guy. He picks things up mentally," defensive coordinator Dom Capers said. "You saw a couple times where we had him rolled up and they threw the ball in the flat and he came and made a couple really nice hits. That was encouraging to see. He's certainly not afraid to go contact a receiver."
King and Lake followed a familiar script the night before games at Washington. The coach would flip on the film, and for nearly two hours, the two would review tape of the opponent.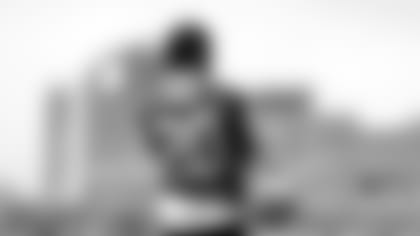 King already was well-schooled on every matchup, but the meetings reinforced the game plan and helped solidify King's confidence. By game time, nothing was stopping him.
"I could sleep well knowing we'd watch a game or a game and a half and watch my matchup," King said. "If I watch you, then I'm going to sleep with good thoughts like I know what you're doing. I know how he does this, this, this. That's really just my peace of mind and getting ready to get after it."
There was a natural component to King's game as well. Trying to keep things light, the Huskies' coaching staff occasionally would have the offense and defense switch roles with receivers covering defensive backs to end practice.
Nobody – absolutely nobody – on offense could defend King.
"He has seriously unbelievable ball skills," Lake said. "Nobody could even come close to guarding him. He has an unbelievable catch radius and he can attack the ball.
"If a quarterback has to make a pinpoint accurate throw, I'm telling you that ball better be accurate or Kevin is going to come down with it."
King hit his stride during the final three games of his junior year, catching an interception in each contest. It was enough to cause King to consider declaring early for the NFL Draft.
Before coming to a decision, he sat down with Lake and the two came to the same conclusion it would be in King's best interest to return for his senior year and play boundary cornerback for the first time.
In preparing for his senior year, Lake and King critiqued every aspect of the cornerback's game. Lake went so far as to splice together a reel of his 215 reps of bump coverage from spring practice to pinpoint which areas King needed to improve.
What resulted was a senior year in which King started all 14 games and broke up more passes as a senior (15) than his first three seasons combined (13), adding two more interceptions to his career ledger in the process.
In the end, the Huskies' top three defensive backs – King, Jones and Baker – were all selected in the second round of this year's NFL Draft. Coincidentally, King's first preseason game was against the Eagles and Jones, who is currently sidelined with the Achilles injury he sustained at the UW Pro Day in March.
"People don't realize how much work Kevin put in the weight room, with nutrition and extra meetings," Lake said. "This guy after every practice would do extra corner work with me, after every practice. It was awesome to watch."
The Washington defensive backs hold a tight-knit bond to this day. During camp, several of the former teammates connect on an app called "House Party," which allows you to face chat with up to eight friends simultaneously.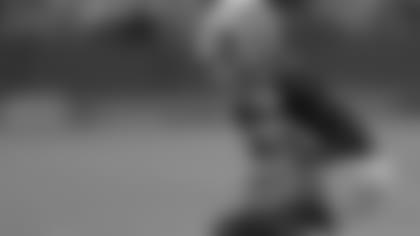 When he's not talking with former teammates, King is zeroed in on the Packers' defense. He's been thrown into the fire so far in camp after missing most of the offseason program due to rules prohibiting rookies from joining their new team until their school's classes have dismissed for the summer.
Each day is a learning experience, but King is catching on.
"He's a really smart kid," Packers cornerbacks coach Joe Whitt Jr. said. "He's one of the smartest rookies that I've had, you know, over my time. He's caught up. He's ahead of the other guys. He's a smart kid."
While the past three months may have flown by, King made sure to cross a big goal off his checklist when he bought a house for his parents earlier this summer.
Like most children, King wanted to give back to his family for the constant stream of support they'd always shown him, especially when it came to football.
"It was definitely a blessing for me being able to do that," King said. "Being older, I look back on things and realize a little more the type of sacrifices her and my dad made for me growing up and the rest of my family. Being able to reciprocate that is huge and made me feel great. Just seeing the look on her face and my pops, as well."
Like he did in college, King continues to squeeze in extra time with teammates whenever he can, especially Adams. The two Bay Area natives clicked instantly upon meeting and have been working together since camp began.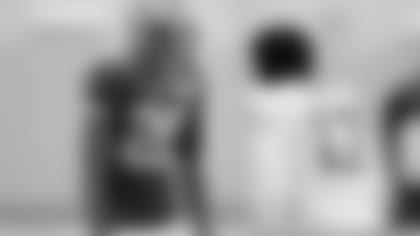 Having been in King's shoes three years earlier, Adams has had no qualms about working with the rookie cornerback.
"It means a lot to him," Adams said. "He feels comfortable talking to me and trying to pick my brain about things, and I do the same with him. He's a really good corner as far as playing aggressive – kind of like how House is. The more he can pick up from the veteran guys and get reps, and the more we can get out of practice, the better off we'll both be."
Three weeks into his first training camp with the Packers, King understands he still has a long way to go. However, he does look back fondly on all the moments that have led to this point in his football career.
The same can be said for Lake, who was busy this summer scouring the West Coast for the next King, Jones and Baker.
"He plays with a lot of pride," said Lake of King. "He wants to make his family proud. He wants to make where he's from proud. Also, the University of Washington and the DBs, our whole crew – he wanted to make everybody proud.
"This young man put a lot of time and effort in to be drafted as a high draft pick and he deserves everything he got."