The Green Bay Packers today announced the schedule for 2015 Packers Training Camp, Presented by Bellin Health. As in the past, practices are scheduled to take place at Ray Nitschke Field and Packers Family Night will be at Lambeau Field.
With a theme of "Back to Football," training camp kicks off with an 8:20 a.m. practice on Thursday, July 30. After the opening session, morning practices beginning at 8:20 a.m. are also scheduled for July 31, Aug. 1, 3, 4, 6 and 7.
The Packers will hold Family Night at Lambeau Field on Saturday, Aug. 8.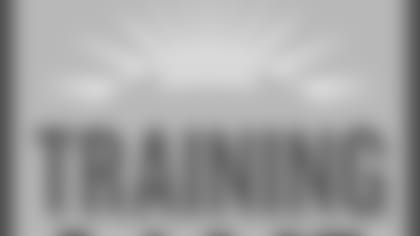 The following week the team will have two open practices on Nitschke Field, 12:15 p.m. on Aug. 10 and 11:45 a.m. on Aug. 11, prior to the preseason opener at New England on Aug. 13.
Following the preseason contest against the Patriots, Green Bay will hold four open practices (12:45 p.m. on Aug. 15, 12:15 p.m. on Aug. 17, 12:15 p.m. on Aug. 19 and 11:45 a.m. on Aug. 20) before heading into the preseason contest at Pittsburgh on Aug. 23.
The Packers will have two open practices, 12:15 p.m. on Aug. 25 and 11:45 a.m. on Aug. 26, leading into the preseason home opener vs. Philadelphia on Aug. 29. The team will hold one more open practice at 11:45 a.m. on Aug. 31 before wrapping up training camp and facing New Orleans at home in the preseason finale on Sept. 3.
Should inclement weather or any other factor force the team indoors, practices will be closed to the public due to space limitations inside the Don Hutson Center. Please also note that all practice dates and times are subject to change.
The annual Packers Family Night, Presented by Bellin Health, is scheduled for Saturday evening, Aug. 8, at Lambeau Field. The event will benefit the Wendy's Wonderful Kids foster-care adoption program. For the second consecutive year, the format will be a full practice to accomplish the team's preparation goals for the regular season. The event will include 11-on-11 sessions that will feature full contact. The evening activities get underway in the stadium at 5:30 p.m. and on-field warmups will begin at 6:25 p.m.
The team's two home preseason games, presented by Bellin Health and Cenex, are slated for Aug. 29, vs. Philadelphia, and Sept. 3, vs. New Orleans. The Packers' two road preseason contests are at New England, Aug. 13, and at Pittsburgh, Aug. 23.
Important dates on the preseason calendar include:
Wednesday, July 29 – Players report
Wednesday, July 29– Head Coach Mike McCarthy's season-opening press conference, 10 a.m.
Thursday, July 30 – First practice, 8:20 a.m., Ray Nitschke Field
Friday, July 31 – Packers 1K Kids Run, 6 p.m.; Movie Night at Lambeau Field featuring "Frozen," 7 p.m.
Saturday, Aug. 1– Packers 5K Run at Lambeau Field, 6:30 p.m.
Saturday, Aug. 8 – Family Night, Lambeau Field
Monday, Aug. 31 – Last practice open to public, 11:45 a.m., Ray Nitschke Field
According to the Greater Green Bay Convention and Visitors Bureau and a 2010 study by AECOM, training camp, along with Packers Family Night, Presented by Bellin Health, will attract approximately 90,000 visitors from across the nation and as many as 20 foreign countries. With an economic total impact estimated at approximately $9 million,training camp is a financial boost to many area businesses.
This marks Green Bay's 70th training camp, a tradition that began in 1946 under Curly Lambeau. One of the most intimate preseason settings in the NFL, Packers training camp is unique in several respects. Players have been riding kids' bicycles to practice since the Vince Lombardi era, a tradition that now includes five special bikes as part of the American Family DreamDrive. The team has lived in the dorm rooms at nearby St. Norbert College since 1958, the league's longest training-camp relationship between a team and school.
For the most up-to-date information on the many activities throughout training camp, fans are encouraged to visit***www.packers.com***.
*Click here to view the full training camp schedule.
---
*Click here for the printable training camp schedule (PDF).
---