I read this weekend on our local newspaper website that Curly Lambeau gave the Packers their nickname based on their association with Acme Packing. That's not true, is it?
I saw that, too. That recent story originated with the Milwaukee Journal Sentinel, but I saw it on the Green Bay Press-Gazette website. Of all places! It was the Press-Gazette that gave the Packers their name. In the paper's first story about the team's organizational meeting, which appeared in its Aug. 13, 1919, edition, it referred to it as both the Packers and Indians based on the name of the team's original sponsor, the Indian Packing Co. The next day, the Press-Gazette called the team the Indians. On Aug. 15, two days after the first story, it referred to them only as the Packers and thereafter the nickname stuck. Although for a brief period starting in 1923, the Packers tried to dissociate themselves from Acme Packing and thus used along with the Press-Gazette other references or names to identify the team. However, fans and newspapers elsewhere continued to call them the Packers.
George Calhoun, then news editor of the paper, was named manager of the team the night before the Aug. 15 story, which suggests he could have written it or played a part in settling on the name. However, Lee Remmel, who had a 60-year association with the Packers as a writer and employee, told me in a 2009 interview that he believed Val Schneider, the Press-Gazette's sportswriter in 1919, had coined the name. After all, Schneider probably was the more likely candidate because the story would have fallen under his duties at the paper. Remmel had worked at the Press-Gazette with both Calhoun and Schneider, and he said Schneider, who later became an ad salesman for papers in Wausau and Wisconsin Rapids, was the more metaphorical of the two.
Anyway, based on the Journal Sentinel's own grading system for veracity in its political fact-checking stories, I'd give its website a "Pants on Fire" grade on this one. The Press-Gazette would appear to be blameless, but the two papers are owned by the same company. Plus, generally, of the two papers, the Press-Gazette has done a much better job in recent years of getting Packers history right.
Even more absurd was the story's reference to the nickname starting with the Acme Packing Co. Acme didn't have any connection to the Packers until they were more than two years old. The Packers were sponsored by the Indian Packing Co. in their first two seasons. Although Larry Names wrote in 1987, in Part One, "The Lambeau Years," of his books on Packers history that before the 1920 season Indian Packing sold out to Acme, that's completely false. Others sources also have copied Names and gotten it wrong since, including the Wisconsin Historical Society Press in its 2012 book on Packers history.
The proposed sale of Indian Packing to Acme was first reported on Dec. 22, 1920, more than three weeks after the Packers' last game of their second season. The sale was finalized in January 1921. More than seven months later, on Aug. 27, the Acme Packing Co. of Green Bay was granted a franchise in what became the NFL. However, in less than two months and after the Packers had played only one league game, they announced they were cutting ties with Acme, which at the time was about $50 million in debt in today's money.
I make more mistakes than I consider acceptable – read on – but this was a case of the state's major newspaper chain not even making a minimal effort to get something right. If you Google "how did the Packers get their name," this trumped-up story seems to have originated with the Wikipedia page on the Indian Packing Co. However, the first hit on my Google search was a 2011 story posted by WCCO-TV in Minneapolis.
Adam from Great Meadows, NJ
Not sure if this has been mentioned to you but on page 789 of Volume IV of your book series on the history of the Packers, I believe there's an error: "Fred Akers kicked a 37-yard field goal...," in reference to the NFC Divisional playoff game against the Eagles in the 2003 season. I'm fairly certain it was David Akers. That said, I couldn't be happier with the books. You did an excellent job. One of the best Christmas gifts I've ever received.
Adam, thank you for pointing that out and kudos for being such a perceptive reader. Yes, my mistake. Fred Akers was head football coach at Wyoming, Texas and Purdue in the 1970s and '80s. When your birth year is the same year that Curly Lambeau abandoned the Notre Dame Box, no excuse, but your mind plays tricks with you sometimes.
I've been enjoying the four-volume history to the max, but I want to point out an error. When Charles Martin body-slammed Jim McMahon in 1986, it was not following an incomplete pass; it was following an interception. I found the play on YouTube video. Knowing that it was an interception, it's easy to see what happened if you watch carefully. Martin ended his pass rush, watched the pass get intercepted and then reacted to "block" for his defensive teammate. Unfortunately, Martin was a defensive player, so he didn't know how to block, and that is what he did with unreasonable force. The ejection and the following suspension were justified, but Martin has been over-criticized (my opinion) because of the incomplete pass story.
Thanks to you, too, for pointing out a mistake. You are correct: It was an interception. That said, I'm not willing to exonerate Martin. Even an NFL defensive player should know how to block.
I was wondering if you have any info about Ivan "Tiny" Cahoon's early life. According to his Wikipedia page he was born in Baraboo, Wis., and graduated from high school there. Says he played football for Gonzaga in Spokane, Wash., and graduated from there in 1925, then went on to play with the Packers from 1926-29. I'm curious as to why he went from Baraboo to Spokane. From what I've read, he sent a few local kids to Gonzaga when he was coaching at West De Pere High School and Green Bay West High School in the 1930s.
I think I can explain to you how Cahoon wound up playing – actually both football and basketball – for Gonzaga, but I haven't been able to figure out who or what enticed him to first attend the University of Montana. Along with playing football at Baraboo, Cahoon was on the school's 1919 basketball team that played in the state tournament. Then he went to the Montana, where he played on the freshman football team in 1921, as well as on the frosh basketball team that winter. In the fall of 1922, Cahoon transferred to Gonzaga, where Gus Dorais was the coach. According to newspaper reports, there was some question about Cahoon's academic standing at Montana. Plus, it was reported that Dorais recruited him.
Curly Lambeau's many connections with other coaches played a big part in him building the Packers into an NFL power and many of those were tied to Notre Dame, probably as a result of the one season he spent there. Anyway, Dorais was a high school football star at Chippewa Falls, Wis., and then a star quarterback at Notre Dame when the Irish went 17-0 in 1912 and '13. He was the team captain as a junior and Knute Rockne, his end, was the captain their senior year. My educated guess would be that Dorais played some role in Lambeau signing Cahoon in 1926 and perhaps Dorais' Wisconsin ties helped him recruit Cahoon to Gonzaga.
By the way, Tiny wasn't so Tiny. He was listed at 6-2, 235, which was huge for a tackle back then. He also played basketball and lettered in track at Gonzaga. When Cahoon signed with the Packers, the Press-Gazette reported that reaching agreement on a contract wasn't easy. No, there was no haggling over money. The paper said the Packers had been in pursuit of Cahoon – this was pre-NFL draft – for several months, but he was cutting timber in the Northwest and difficult to reach because he only got his mail once a week.
Cahoon was a mainstay of the Packers' line as a rookie in 1926 and then had two more good years. In 1929, he injured his knee, played in only two games and missed out on being a member of the Packers' first NFL championship team. He was cut on Oct. 23, in part, because he also was coaching the high school team at West De Pere and wasn't going to be able to make some of the Packers' road trips.
Cahoon was credited with a 29-5-1 record during his five seasons at West De Pere. He then coached at Green Bay West from 1933-37 and was credited with a 24-14-4 record. And, yes, Cahoon sent players to Gonzaga when he was coaching in the Green Bay area. The 1935 Gonzaga team had four players from Green Bay West and four from West De Pere. Cahoon also was coach of the Milwaukee Chiefs from 1940-41 in the short-lived American Football League.
Inquiring about plaque No. 7 on the Packers Heritage Trail. Did you know that its missing? I believe it's the Milwaukee Road plaque? About the team taking the train places. It has been missing for quite some time. Did it get moved? The Heritage Trail is fantastic by the way.
Thanks for your interest in the trail. Yes, the Milwaukee Road plaque has been missing for many months. I was told a drunk driver hit it and damaged it beyond repair. At about the same time, the building changed hands, I believe. Thus, there was a mix-up over replacing it. However, I just recently was given a mockup of a replacement plaque and hopefully the new one will be installed soon.
I am an employee of Schreiber foods. Our building contains a couple of the buildings of the old Hagemeister Brewery. Many of the features form the brewery in the background that you can see in pictures from the 1923 and '24 seasons when the Packers played at Bellevue Park. In fact, the tours that I give of the plant include some oral history of what I know regarding the Packers playing there. I am really curious about any written history or pictures from the time the Packers played there, including exact location of the field and other relative stories that would help me better understand that time in Packers history.
Sounds like an interesting tour. I'd be interested in taking it at some point. As you know but maybe some readers don't, Bellevue Park was located on property that was part of or near today's Schreiber plant, as well as Jauquet Lumber and a McDonald's restaurant on what is now Main Street. The Hagemeister Brewery – or Hagemeister Products Co., the name during Prohibition, although beer was still brewed there – also covered much of that area.
I wrote a separate history of Bellevue Park in my 2017 book, "Packers Heritage Trail: The Town, The Team, The Fans From Lambeau to Lombardi." Five large pictures were included with the text. Also, I wrote about Bellevue Park in my four-volume history of the Packers, which includes, I believe, some never-published-before photos. The book can be purchased in the Packers Pro Shop or online. Here's the link.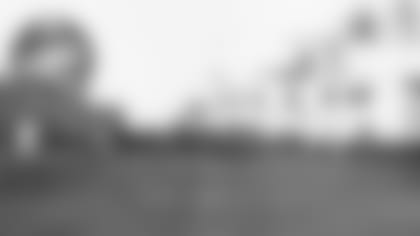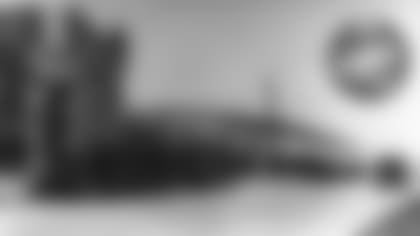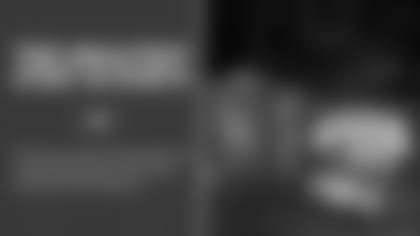 The Greatest Story in Sports
This four-volume book tells the remarkable story of the first century of the Packers