There are so many things about the re-airing of Super Bowl I that irked me. Before the game, the Packers were huddling and Vince Lombardi was telling his players they "can do a lot for football history today… for all the players in all the league." Very conspicuous with his back to the camera is No. 23. According to the Packers' media guide, they had no 23 in 1966. Travis Williams wore 23 in 1967 and I think this is a pre-game pep talk before the Packers played in Memorial Coliseum on Dec. 9, 1967, prior to Super Bowl II. There are several NFL analysts on the set and someone says kickoffs were from the 35-yard line, just like today. I was 8 years old on Jan. 15, 1966, and I knew the ball was kicked from the 40. There's a shot of Vince Lombardi wearing a UCLA visor that he wore in that 1967 game. Later, one of the historic-genius analysts said Lombardi must have lost the visor as the cameras showed a shot of him without it. I could not have been more embarrassed for the analyst. I really enjoy your column. Can you add to this?
Good eye. Impressed by your observations. I thought the same thing as I was watching it: How could the NFL Network bill this as a rebroadcast of Super Bowl I and splice in footage from at least one other game? Plus, the babble that served as commentary couldn't have been more mindless. Not only were the studio analysts – other than the game's participants – clueless about things like the rules, as you pointed out, but also the teams and the players. They didn't offer one bit of insight as to why the Packers won other than that they had more experience. Here's what I'd add to your points. Offensively, the Packers clearly built their game plan around two things. They exploited Kansas City's cornerbacks, particularly Willie Mitchell, in the passing game; and they pounded away at the right side of the Chiefs' defensive line. According to the official play-by-play, Jim Taylor ran left on 12 of his 17 runs and the halfbacks ran left on seven of 15 attempts. Clearly, the Packers were attacking the Chiefs' right end, Chuck Hurston, who stood 6-6 and weighed less than 225 pounds by that point in the season, according to several of his teammates. Steve Mariucci noted once or twice when Taylor ran left that it was the Packers' famous sweep, but that was an oversimplification and not entirely accurate. As a former coach, Mariucci surprised me when he didn't distinguish between Lombardi's signature play, the power sweep, where the left halfback carried to the right side; and the weak-side sweep where the fullback carried to the left. I know the argument: That would have been too technical for the average viewer. My counter would be: Not for this rebroadcast. It was central to the game and the play Lombardi built his dynasty on. Not only was Max McGee an unlikely hero with his seven receptions and two touchdowns, but the loss of 6-5, 225-pound Boyd Dowler turned McGee into a point-of-attack blocker on the weak-side sweep. There would have been no need for the commentators to get into the following detail, but if any of them had known the background, they could have turned it into several insightful sound bites. While the power or strong-side sweep was Lombardi's bread-and-butter play, he had a series of what he called "adjustment" plays that were offshoots of it. They included the halfback option, Lombardi's "sucker" play, the long trap and the weak-side sweep. On the weak-side sweep, the tight end and flanker lined up to the right and the split end lined up nine feet from the left tackle. The spacing for the split end was basically the same as for the tight end in the power sweep. Thus, on Taylor's 14-yard touchdown run, a weak-side sweep to the left, McGee was a lead blocker. While the analysts who coached and played the game never picked up on that in the re-airing, a fan did. Nathan Jahnke made Peter King's Jan. 18 Monday Morning Quarterback column when he tweeted that McGee lined up as a tight end on 18 of his 46 snaps. "What a great job – and a cool piece of history to clarify and explore," King responded. While Jahnke might not have realized the split end often blocked the outside linebacker on the weak-side sweep and also would line up at times within three yards of the left tackle on a power sweep, his observation was certainly more informative than anything we heard from the studio analysts.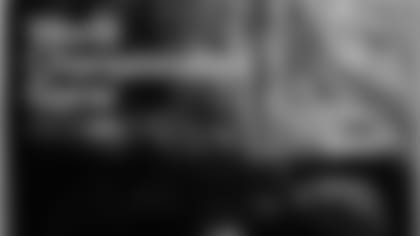 I watched the NFL Network Super Bowl I broadcast. Very disappointed. Ninety percent less talking would have been good. Plus, I believe they incorrectly said Paul Hornung never played. I've heard on the first play from scrimmage, Hornung was actually the starting halfback. Can you confirm this?
Actually, this was one thing they got right on the re-airing. According to the official play-by-play, Elijah Pitts started at halfback and Hornung was the only member of either team listed under the "Did Not Play" category. Those were the days of typewriters and mimeograph machines, so play-by-plays weren't as reliable as they are today. For example, the official play-by-play from Super Bowl I has Taylor carrying the ball 17 times and gaining 56 yards, but the final stats attached to the play-by-play credit him with 53 yards in 16 carries and that's what lives in most record books today even though it's wrong. You might be thinking: If the league couldn't even get the stats right for the game's leading rusher could it also have missed Hornung lining up for one play? Certainly. But Hornung has said that Lombardi asked him late in the game if he wanted to make a token appearance and he declined.
I've heard many times the Super Bowl wasn't called that until III or IV. Watching the broadcast of the first NFL-AFL championship game, the announcers called it the first Super Bowl several times. Also, there was a fan in the crowd wearing a hat that had Super Bowl written on it. Was the name tossed around, but not official for a few years?
Super Bowls I and II were officially called the AFL-NFL World Championship Game. But I tell people, half-jokingly, that the only person who didn't call it the Super Bowl was NFL Commissioner Pete Rozelle. He didn't like the name. He thought it was unsophisticated. Super Bowl III was the first to officially bear the name.
I have a friend, a Niners fan, who insists his team has played more times in Green Bay and Milwaukee than the Pack has played in San Francisco. Would you list the games played, where and the scores? There's a few drinks hanging on the outcome of your findings.
Through last season, the Packers and 49ers had met 59 times in the regular season and seven times in the postseason. They've played 19 times in Green Bay and 16 times in Milwaukee for a total of 35 games. They've played 31 times in San Francisco. The Packers lead the series, 35-30-1, counting postseason. For a game-by-game breakdown, go to the History link on our website, click Media Guide and turn to page 391.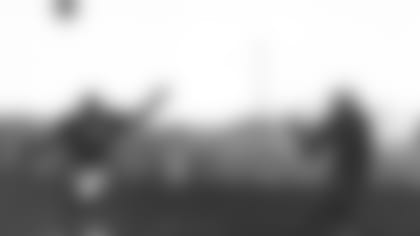 Tom from Chesterfield, VA
Is it true that when Billy Howton retired he held the NFL career record for catches and yards, and when Bobby Dillon retired he held the NFL record for career interceptions? If so, that's mind-boggling when you consider how terrible the Packers teams were in the 1950s.
Howton broke Don Hutson's NFL records for career receptions and receiving yards and held both when he retired following the 1963 season. Howton played for the Packers from 1952-58 and caught 303 of his 503 passes with them. He also played for Cleveland (1959) and Dallas (1960-63). Dillon played for the Packers his entire career, from 1952-59. He still holds the Packers' all-time interception record with 52, but that tied him for second on the NFL's all-time list when he retired. Emlen Tunnell held the record with 74 interceptions going into the 1960 season and Jack Butler shared second place with Dillon with 52. When Howton retired with 503 catches, Hutson was second with 488 and Raymond Berry third with 463. Berry broke Howton's record in 1964. Berry broke Howton's yardage record in 1966. (Howton image to the right)
I have read that the Packers had a canine mascot named Olive during the 1919 season and possibly a couple others. Is there are any record of what kind of dog it was and to whom it belonged?
Jordan of Green Bay and Patrick of Minneapolis also asked about mascots. I'm no authority on this subject, but I found a note in the Green Bay Press-Gazette in 1935 that said the Packers had adopted a puppy as their first mascot. Sports editor John Walter called it the "Packer Pup," but didn't mention the breed or owner. The pup made its debut Sept. 29, 1935, at old City Stadium "snoozing under the Green Bay bench," during a game against the New York Giants, according to Walter. I'm not sure what happened to the pup or if the Packers ever had another mascot.
Clay from Carmel Valley, CA
I know there's no way to know this for sure, but, in your opinion, how would Lombardi have reacted to Warren Sapp's cheap shot on Chad Clifton?
I'd rather not guess at how someone else might react to something. As you stated, there is no way of knowing. I can tell you this: I don't remember Lombardi shaking hands with opposing coaches after games. He wasn't snubbing them; I just don't believe it was a tradition yet, or at least an across-the-board one. I don't remember Lombardi loitering on the field after games, either. If my memory serves me, the final gun would sound and Lombardi would walk directly from the sideline to the locker room without interruption except on those occasions where his players carried him off the field or fans charged the field. I also don't remember him ever criticizing an opposing player for dirty play, and I seem to recall other coaches occasionally doing so. While I can't provide proof for any of this, I did ask Chuck Lane, Lombardi's former public relations director, what he thought of my answer and he said he agreed with it.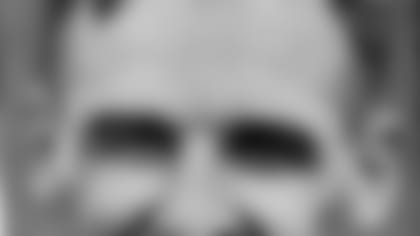 Serge from North Haven, CT
I played ball at Yale in 1980 and '81. We had a loveable coach by the name of Harry Jacunski. He was one of the greatest guys I've ever known. Apparently he played for Green Bay. Could you tell me more about him and his stint there?
My pleasure. I welcome the opportunity to keep the memories of these old Packers alive. Jacunski played from 1939-44. He was one of a handful of ends who played at the same time as Don Hutson, and they were all known, to varying degrees, as "The Other End." But Jacunski was good enough to be inducted into the Packers Hall of Fame in 1991. Jacunski played at Fordham under head coach Jim Crowley, one of the "Four Horsemen of Notre Dame" and also one of Green Bay's most famous football sons. Crowley had played high school football at Green Bay East under Curly Lambeau, when Lambeau was doubling as coach at East and captain of the Packers. Jacunski also played with Vince Lombardi at Fordham. Lombardi started at right guard in 1936 on what was known as the "Seven Blocks of Granite." Jacunski wasn't a starter that year, but took over as the left end in 1937 on a line that still bore the nickname. Jacunski played on two of the Packers' NFL championship teams in 1939 and '44. While he was a capable pass receiver, Jacunski was probably better known for his defensive work in an era when players went both ways. He retired before the 1945 season to join the University of Notre Dame as end coach. He coached briefly there and at Harvard, then spent 33 years as an assistant at Yale. He died in 2003 at age 87.
*Photos courtesy of Green Bay Packers Hall of Fame, Inc. archives.
*
For more of Cliff Christl's historical perspectives, click here.* *