*As part of the Green Bay Packers' celebration of the 10th anniversary season of the Super Bowl XXXI Championship, Packers.com is running a series of stories about the people responsible for bringing the Vince Lombardi trophy back home to Titletown.
With a quick glance at the Green Bay Packers' 1996 Super Bowl roster, you'll come across names like Bennett, Butler, Favre, Jackson, White, and Winters. Without question, there was plenty of star power and firepower to be had. And while it's understandable for the aforementioned stars to immediately catch your eye, one surely cannot forget the role players that also played a hand in bringing home the Green and Gold's first Super Bowl win in 29 years.
Sure, it's easy to easy to see why the "stars" get all the glory, but without several regular contributors making a difference -- albeit in a less-heralded fashion -- perhaps the Packers would have been just another team. The following list contains just a few players who may not have always gotten the attention they deserved, but nonetheless helped make the Packers a truly special team in 1996.
Despite Narrowly Missed Title, Brooks Harbors No Hard Feelings Against Packers
When Super Bowl XXXI rolled around following the 1996 season, Bucky Brooks only had one regret.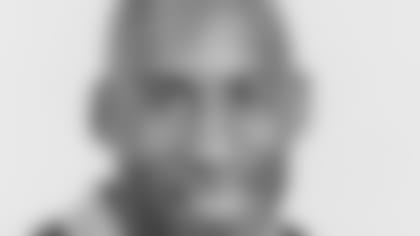 It wasn't that the Packers cut him from their roster in October. Rather, it was that the Jacksonville Jaguars -- his new team at the time -- lost 20-6 in the AFC Championship game versus the New England Patriots.
Brooks, a 6-foot, 198-pound cornerback, was originally a second-round draft pick of the Buffalo Bills in 1994. He played wide receiver at North Carolina, but the Packers converted him to the secondary.
Unfortunately for Brooks, however, his career in Green Bay never really took off.
When the Packers released him, Brooks may have missed out on playing in a Super Bowl, but the Jaguars offered him something Green Bay couldn't: playing time.
"I got on the field a little bit, but when they released me, and allowed me to go to Jacksonville, I got an opportunity to play a lot," Brooks, 35, recalled. "I went to a team that was 3-7 and we made a run to finish 9-7. We beat Denver, we beat Buffalo in the playoffs and we just came up short in the championship game versus New England."
Instead of being angry about the transaction, Brooks took it all in stride.
"I think things happen for a reason," Brooks said. "But I don't have any bitterness like that, I think that's just how the business works. I think everybody would love to be part of a Super Bowl champion, but for me, I think it worked out fine."
Brooks didn't need to think about what could have been had he stuck with Green Bay. He had a pretty good idea where the Packers were headed, even if he couldn't be a part of it.
"Going to the Super Bowl is exciting enough, but being able to play against the team that you had spent time (with), it probably would have added more to it," Brooks admitted.
"Unfortunately, it didn't work out. But still having been there through training camp and for part of the previous season, you could see the foundation being laid and you could see what was about to happen."
Brooks now lives in California and is in his third year as a scout on the West Coast for the Carolina Panthers. He got his start in scouting with the Seattle Seahawks in 2000, and said his time spent in the league as a player and now as a scout have afforded him the opportunity to experience football from two different angles.
"I just think to still be involved in the NFL and just seeing the league from a bunch of different perspectives and a bunch of different organizations is significant," Brooks explained. "The thing I take from Green Bay is seeing a bunch of guys at the top of their individual positions and watching them pull it together for one common thing and that was to win the Super Bowl.
"From Reggie (White) to LeRoy (Butler) to Brett (Favre), you had a bunch of guys that accomplished pretty much everything they could as players, but their focus was specifically on being a champion and being a Super Bowl winner. They had that standard and everybody had to play to that standard."
The irony and perhaps the biggest downside to Brooks working in professional football is that he doesn't get to see many NFL games. Instead, Brooks spends time traveling and studying college games. He said he hasn't been in Green Bay or seen Lambeau Field since it's been renovated, but admits that he would like to.
However, that doesn't mean Brooks doesn't pay attention to what happens in Packerland.
"I think I will always follow them," Brooks acknowledged. "I was college roommates with William Henderson, so you always follow guys that you played with.
"Plus, they have a large national following so it's really easy to find them. When you go out, or go to a bar, you're always surrounded by Packers fans. So, I think I do a pretty good job keeping tabs on them."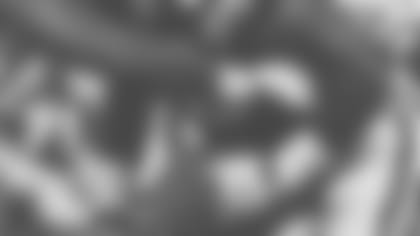 Brown Held Down The Left Side For A Brief Period
As anyone who pays close attention to football knows, there are players that grab headlines and those whose only goal is just the opposite: not to get their name in print.
For offensive linemen, the latter category definitely fits what they are looking for. Leave the fame game to the quarterbacks, running backs and wide receivers. The big guys up front want no part of that, and for quiet players like Gary Brown, the limelight probably wouldn't fit them anyway.
At 6-foot-4 and 320 pounds, Brown had the prototypical size to play guard or tackle and for three seasons with the Green and Gold (1994-96), that's exactly what he did.
Sure, Brown went about his business in an obscure way, but over the course of his career in Green Bay, he contributed to some very good teams. He played in 25 total contests, including eight games for the Super Bowl XXXI champions with five starts.
A backup entering training camp and two-year starter out of Georgia Tech, Brown moved into the starting lineup in the regular season when Ken Ruettgers remained on the physically unable to perform list and top draft choice John Michels was slowed by a preseason ankle injury.
Eventually Michels took over, and later on it was Bruce Wilkerson who held down the left side of the line. But Brown plugged a gap when the team needed him, and offensive coordinator Sherm Lewis appreciated what he brought to the table.
"We like Gary's size and we think he's more of a guard than a tackle," Lewis said at the time. "He's probably as good an athlete as there is up there in the offensive line."
Without question, Brown was gifted enough physically that the Packers trusted him to protect Brett Favre's blindside, albeit for a short time. A monster of a man, Brown also had one other distinction to his credit: at size 17, he was fitted for the largest Super Bowl ring on the team.
The New York native may been a little quiet, and he certainly toiled at a less-than-glamorous position. But for a waiver wire pickup in 1994, it appears that Brown and the Packers were a good fit for each other.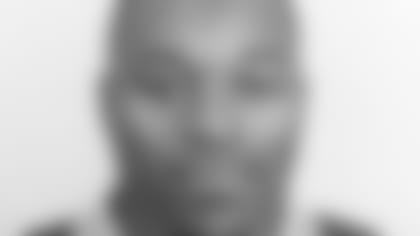 Versatile Clavelle Provided Defensive Front With Boost
The Green Bay Packers had plenty of help along the defensive line on their Super Bowl championship team of 1996.
In fact, with Gilbert Brown, Santana Dotson, Sean Jones and Reggie White manning the front, it could be argued that the Packers had all they needed to bring home the Lombardi Trophy.
However, there's no question that a defense -- even one as dominating as the Packers possessed -- wears down rather quickly over the course of a season, especially if there is little to no depth.
Fortunately for Green Bay, it had the best of both worlds: great players on the first unit and dependable backups in reserve, which is where Shannon Clavelle entered the picture.
Clavelle, at 6-foot-2 and 287 pounds, possessed the speed to play defensive end and the power to anchor the middle at defensive tackle. He saw action in eight games that season.
Despite this limited duty, Clavelle provided the team with an insurance policy once Gabe Wilkins went down with a knee injury on October 22 versus the Minnesota Vikings.
After the Buffalo Bills waived him in his rookie season of '95 in the final roster cutdown, Clavelle was picked up by the Packers and learned behind some of the game's best on the defensive line while providing a lift on the spectacular special teams units.
Fritz Shurmur, the late defensive coordinator, marveled at Clavelle's ability and believed the Packers had a find on their hands at the time, saying, "He has exceptional speed and quickness off the ball, rare takeoff ability. He has the skills to play both inside and outside, and will be that kind of player for us."
All told, Clavelle played 15 games for the Packers in three seasons (1995-97). More recently, he had a stint in Arena Football League 2 in 2003.
Though he never received much notoriety or grabbed many headlines, Clavelle played an important role with the Green in Gold during the Super Bowl run, and provided the depth that so often separates the great teams from the good ones.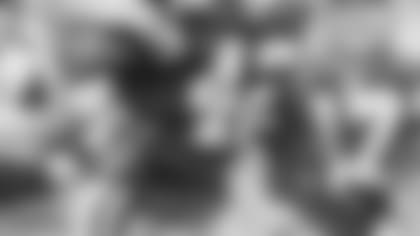 Dowden's Resiliency Landed Him A Shot With Packers
It was only a matter of time before Corey Dowden realized his dream, and fortunately for both he and the Packers, 1996 turned out to be that time.
Dowden was a rookie defensive back out of Tulane that season, but that only tells a portion of the story. What you need to know about Dowden is that he was an undrafted free agent and that he had graduated six years earlier.
Although he earned his degree in 1990, Dowden kept plugging away at his goal of playing football at its highest level. The fact that it came with the Green Bay Packers in 1996, albeit it for nine games, made Dowden's one and only season with the Green and Gold a rewarding one.
The 5-foot-10, 190-pound cornerback was picked up off waivers from the New Orleans Saints after spending four seasons in the Arena Football League and one in the Canadian Football League.
Dowden provided the Packers with depth in the defensive backfield while playing a role on special teams as well. He finished with five tackles and also had an interception in a 39-13 Week 2 win over Philadelphia.
Dowden finished his career with brief stops in Baltimore ('96) and Chicago ('97).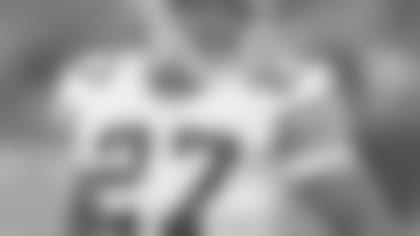 Jones Leaves NFL On High Note
The Packers had two great running backs in Edgar Bennett and Dorsey Levens in 1996, but they also liked what they saw in newcomer Calvin Jones.
Due to the Bennett-Levens tandem, Jones never ran the football in his time with the Packers. In fact, he only played in one game, registering two special teams tackles.
But Jones, a third-round pick of the then-Los Angeles Raiders in 1994, had a very productive career with the Nebraska Cornhuskers from 1991-93. The 5-foot-11, 205-pound running back still holds his alma mater's record for most points in a game (36) as well as most all-purpose yards in a single game (298).
So when the Packers got the chance to pick him up off waivers from the Raiders, they jumped at the opportunity. As it turned out, Jones' last stop in the NFL happened to be with the Packers in '96.
Though his career may not have unfolded the way he would have preferred after a stellar college career, it's difficult to envision Jones going out with a better team than the Super Bowl squad he landed with in Green Bay.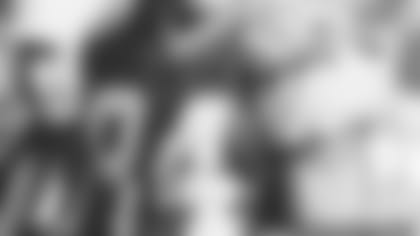 Morgan Stepped In For Injured Brooks
Of all the aforementioned players, Anthony Morgan enjoyed the most success in the NFL.
The Chicago Bears originally drafted Morgan, a 6-foot-1, 195-pound wide receiver, in the fifth round in 1991 out of Tennessee. Despite not being a starter for the Volunteers, Morgan turned in a rather productive career with both the Bears and Packers.
Morgan had his best years with the Green and Gold in 1994 and 1995. He played 16 games in both seasons and split time serving as the No. 3 and No. 4 wide receiver.
All told, Morgan had eight touchdown catches in those two years while amassing 59 receptions. Although he was originally let go before the '96 season, the Packers found themselves a little thin at wide receiver when Robert Brooks suffered a season-ending knee injury in Week 7. Morgan stepped in for three games before he was released to help make room for Andre Rison.