TRAINING CAMP SET TO BEGIN IN GREEN BAY
A day circled on the calendar of every sports fan – the official beginning of the NFL season – will arrive this Tuesday when the Green Bay Packers kick off the 2016 campaign at Ray Nitschke Field.
Coming off a 2015 season that saw Green Bay post its seventh straight winning season and make the playoffs for a franchise-best seventh straight year, the Packers will begin to write this season's story in front of fans at Nitschke Field.
A tradition first started under Curly Lambeau in 1946, training camp in Green Bay remains one of the most intimate settings in all of professional sports. 2016 marks the eighth summer at Nitschke Field, just a short bike ride away from the team facility.   
Nitschke Field boasts the same playing surface as Lambeau Field and seating for 1,500 fans with unobstructed views.
Just as it does at Lambeau Field, new traditions blend with historic ones at Packers training camp, as players continue to ride children's bicycles to practice, a tradition first started under the legendary Vince Lombardi. Players continue to stay in the dorms at St. Norbert College, the NFL's longest training-camp relationship between a team and school.   
According to the Greater Green Bay Convention and Visitors Bureau, training camp, along with Packers Family Night, will attract nearly 90,000 visitors from across the nation and as many as 20 foreign countries from July 26 through the final open practice on Aug. 30. With an economic impact estimated at $9 million, training camp is a financial boost to many area businesses.
---
SAVE THE DATE
Important dates to remember (all times CDT):
Monday, July 25 – Players report to training camp
Tuesday, July 26 – First practice, 8:15 a.m., Nitschke Field
Sunday, July 31 – Packers Family Night, Presented by Bellin Health, 6:25 p.m., Lambeau Field
Sunday, Aug. 7 – Hall of Fame Game, vs. Indianapolis Colts, 7 p.m., Canton, Ohio
Friday, Aug. 12 – Preseason game vs. Cleveland Browns, 7 p.m., Lambeau Field (Midwest Shrine Game)
Thursday, Aug. 18 – Preseason game vs. Oakland Raiders, 7 p.m., Lambeau Field (Bishop's Charities Game)
Friday, Aug. 26 – Preseason game at San Francisco 49ers, 9 p.m., Levi's Stadium
Tuesday, Aug. 30 – Final practice open to public, 11:45 a.m.,Nitschke Field
Tuesday, Aug. 30 – Roster reduction to a maximum of 75 players by 3 p.m.
Thursday, Sept. 1 – Preseason game at Kansas City Chiefs, 7 p.m., Arrowhead Stadium
Saturday, Sept. 3 – Roster reduction to a maximum of 53 players by 3 p.m.
Green Bay's training camp schedule features 16 open practices, including Family Night, and five preseason games.  
The first week of practices will all be open to the public, with all four beginning at 8:15 a.m. Packers Family Night caps off Week 1 on Sunday, July 31, starting at 6:25 p.m. Green Bay will conduct three open practices (Aug. 1, 3 and 4 at 6:15 p.m.) before traveling to Canton, Ohio, to take on Indianapolis in the Hall of Fame Game on Aug. 7.
The Packers will have two practices open to the public (6:15 p.m. on Aug. 9 and 11:45 a.m. on Aug. 10) before the preseason home opener vs. Cleveland on Aug. 12.
The Packers' two open practices before the second preseason home game vs. Oakland on Aug. 18 will be at 12:15 p.m. on Aug. 14 and 11:45 a.m. on Aug. 15.
Green Bay will conduct an open practice on Aug. 22 at 12:15 p.m. and one on Aug. 23 at 11:45 a.m. before traveling to San Francisco for a game on Aug. 26.
The final week will have two open practices (12:15 p.m. on Aug. 29 and 11:45  a.m. on Aug. 30) prior to the preseason finale at Kansas City on Sept. 1.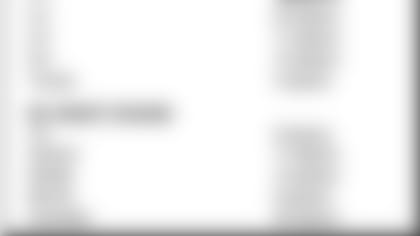 The Packers enter training camp with an 90-man roster that is composed of 44 offensive players, 42 defensive players and four specialists. * Of the 90 players on Green Bay's roster, 41 of them (45.6 percent) were draft picks of the Packers. Dating back to 2009, Green Bay has selected nine players in the first round, seven of which are still on the team. * Green Bay has 45 players on the roster that began their careers as undrafted free agents, with 37 of those originally signed by Green Bay. * More than 60 percent of the players (55 of 90, 61.1 percent) on Green Bay's roster entered the league as a sixth-round or seventh-round pick or as an undrafted player. * The Packers have five players on the roster that played in the NFL prior to the 2009 season. Four of those players were draft picks of the Packers (QB Aaron Rodgers, K Mason Crosby, WR Jordy Nelson and G Josh Sitton) and all four have made at least one Pro Bowl. * Of the 90 players on the roster, 79 began their pro careers with the Packers (87.8 percent). * Only 20 of the 90 players on the roster (22.2 percent) were selected in the first three rounds of the draft, with 18 being drafted by the Packers. * Of the 90 players on the roster, 80 of them (88.9 percent) are 28 years old or younger (as of July 26) and 54 players (60.0 percent) are 24 years old or younger.
Training-camp storylines always hover around new players and just how they figure into the depth chart. The Packers added to an already deep and talented roster with a seven-man draft class.     
DT Kenny Clark, joined teammate DE Datone Jones (No. 26 overall, 2013) as the only UCLA defensive linemen to be selected in the first round of the draft since DT Manu Tuiasosopo in 1979 (No. 18 overall, Seattle). He was a team co-captain in 2015 and recorded career highs in tackles (75), sacks (six) and tackles for a loss (11), which earned him third-team All-America honors from The Associated Press and first-team All-Pacific-12 recognition from the coaches and media. Clark played in all 39 games in his three seasons at UCLA with 29 starts, finishing with 164 tackles (96 solo), seven sacks and 20.5 tackles for a loss. *
The Packers selected T Jason Spriggsout of Indiana University in the second round. He joined T Rodger Saffold (St. Louis Rams, 2010, second round) and G Andrew Greene (Miami Dolphins, 1995, second round) as the only Indiana offensive linemen selected in the first two rounds of the draft since 1990. Spriggs was named first-team All-America by the Football Writers Association of America (FWAA) and Phil Steele's College Football as a senior. He also received the Hoosiers' Chris Dal Sasso Award (outstanding lineman) and was the first Outland Trophy semifinalist in school history. Spriggs played in 48 games over four seasons with 47 starts at left tackle for the Hoosiers. *
Green Bay drafted LB Kyler Fackrellwith its third-round selection, the first Utah State player to be picked by the Packers since DB Ed Berry in 1986 (seventh round). Fackrell was named first-team All-Mountain West as a senior in 2015 after ranking first in the nation with five fumble recoveries and posting a school-record 12 quarterback hurries. He ranked second on the Aggies with 82 tackles last season, including a team-high 15 tackles for a loss, along with four sacks and two forced fumbles. Fackrell became one of just 15 players in school history to earn first-team or second-team all-conference recognition three times during his career (2012-13, '15). *
With the first of two fourth-round picks, the Packers selected LB Blake Martinez out of Stanford. He finished collegiate career with 257 tackles (137 solo), 13.5 tackles for a loss, 6.5 sacks, five interceptions and five forced fumbles in 51 games played. Martinez started all 27 games played in his final two seasons, leading the team in tackles as a junior (102) and senior (141). He led the Pacific-12 and ranked seventh nationally in tackles as a senior, averaging a conference-best 10.1 tackles per game. Martinez's 141 tackles were 84 more than the No. 2 tackler on the team. In 2015, he was named third-team All-America by The Associated Press, second-team All-America by USA Today and Phil Steele's College Football, and first-team All-Pac-12 by AP and Phil Steele's College Football. *
Green Bay's second selection of the fourth round was DE Dean Lowry, the first defensive end from Northwestern to be picked since DE Corey Wootton was drafted by the Chicago Bears in 2010 (fourth round, No. 109 overall). He earned second-team All-Big Ten honors as a senior in 2015 after posting 46 tackles (27 solo), including 13.5 tackles for a loss (second on the team), three sacks, an interception, a fumble recovery and seven passes defensed. Lowry set a school single-game record and tied the sixth-best mark in conference history with six tackles for a loss in Northwestern's win at Nebraska last season. *
The Packers drafted WR Trevor Davis out of California-Berkeley in the fifth round, joining QB Aaron Rodgers (2005), LB Desmond Bishop (2007) and TE Richard Rodgers (2014) as the fourth player from Cal selected by General Manager Ted Thompson. He began his collegiate career at the University of Hawai'i (2011-12) before transferring to Cal (2013-15) where he totaled 2,300 all-purpose yards, registering 1,071 yards receiving and seven touchdown catches on 64 receptions (16.7 avg.), 1,110 yards on 45 kick returns (24.7 avg.) including two for touchdowns, and 115 yards on 14 punt returns (8.2 avg.). As a junior, he earned first-team All-Pac-12 honors at kick returner from Phil Steele's College Football and second-team recognition from CollegeSportsMadness.com after ranking No. 2 nationally and leading the Pac-12 by averaging 32.6 yards per kickoff return, a school record. *
With its final selection of the 2016 NFL Draft, Green Bay chose T Kyle Murphy out of Stanford in the sixth round. He played 54 games with 34 starts in four years and was part of a Stanford class that made a bowl appearance all four years and won three Pacific-12 titles (2012, 2013, 2015). Murphy was named third-team All-America by Phil Steele's College Football as a senior after serving as a team captain and starting all 14 games at left tackle. He was a member of an offensive line that finished in the top three among Pac-12 teams in sacks allowed in all four of his seasons.
ST. NORBERT AND THE PACKERS
Continuing a tradition started under Packers coach Scooter McLean in 1958, the Green Bay Packers will call St. Norbert College home for a 59th consecutive training camp this summer. The relationship between the private college in De Pere, Wis., and the Green Bay Packers marks the longest continual use of any training-camp facility by an NFL team. 
Players will take up residence in Victor McCormick Hall, a 60-room coed dormitory used to house 225 students during the academic year. * *
St. Norbert, founded in 1898 by Abbot Bernard Pennings, borders the Fox River and enrolls around 2,000 students.
The Packers use their own practice and team-meeting facilities at Lambeau Field during training camp, with the college serving as housing headquarters.
Players return to St. Norbert via cars and vans every evening.
The 6.62-mile commute is estimated at 11 minutes each way.
A look at the longest active training-camp tenures in the NFL:
The Green Bay Packers' 96th NFL **regular-season schedule** is headlined by five prime-time games (subject to flexible scheduling). * Green Bay's schedule includes five games against 2015 playoff teams. Three of those contests (Minnesota, Houston, Seattle) will be at Lambeau Field, while two (Minnesota, Washington) will come on the road. * The Packers kick off their season on the road for the fourth consecutive year, the longest streak in team history, opening with two road games for the first time since 1924. Green Bay will travel to Jacksonville, playing on the road against an AFC team in Week 1 for the first time since facing the New England Patriots in 1985. * Green Bay will face division opponents in Weeks 2-3, beginning with a trip to Minnesota to face the Vikings in a prime-time game and returning to Lambeau Field for the home opener against the Detroit Lions. * For the second time in four years, the Packers will have their bye in Week 4. * Green Bay returns to action with three consecutive home games against NFC teams over a 12-day span. In Week 5, the Packers play on Sunday night against the New York Giants. It will be the Giants' first regular-season game at Lambeau Field since 2010. The following week, Green Bay will play the Dallas Cowboys for the fourth consecutive season (including playoffs) and for the second straight year at home in the regular season. The Packers have won five straight games against the Cowboys during the regular and postseason. Green Bay finishes the homestand playing the Chicago Bears on a Thursday night for the second consecutive season (11th straight year in primetime). * Four of the Packers' next five games will be on the road, including three road games in a row for the first time since 2012. * After a trip to play the Atlanta Falcons in Week 8, Green Bay will face the Indianapolis Colts at home for the first time since 2008. Five of the last seven matchups between Green Bay and Indianapolis have been decided by seven or fewer points. The Packers make just their third regular-season visit to Tennessee to play the Titans in Week 10. Green Bay is looking for their first victory at the Titans since they moved to Tennessee in 1997 * Green Bay will play two prime-time road games in a row, first traveling to play against the Washington Redskins on a Sunday night in Week 11 and then going to Philadelphia to face the Eagles on Monday Night Football in Week 12. It marks the 24th consecutive season (1993-2016) that Green Bay is appearing on MNF. * Green Bay will play its first game at home in almost a month when it faces the Houston Texans in Week 13 for just the second time ever at home. * Week 14 brings a familiar matchup as the Packers welcome the Seattle Seahawks to Lambeau Field for the second consecutive year. Including the postseason, Green Bay and Seattle will meet for the fifth time in five years. * For the first time since 2006, the Packers will finish the regular season with three straight games against NFC North opponents. * In Week 15, Green Bay will travel to Chicago to play the Bears. The Packers have won four consecutive games against the Bears in December, three of which were played in Chicago. * Green Bay returns home to play the Vikings in Week 16 on Christmas Eve, playing on a Saturday for the first time since 1997. The Packers last played on Christmas Eve in 2004, a 34-31 victory at Minnesota. Including playoffs, Green Bay has a 8-2-1 mark (.773) against the Vikings at Lambeau Field under McCarthy. * The Packers will finish the regular season in Detroit for the first time since 1993. Green Bay has won seven of 10 games at Ford Field under McCarthy. It will be only the third time the Packers have played at the Lions during the regular season in the month of January (1983, 1994).