Coke from Washington, D.C
Just read your article about Green Bay almost losing the Pack. I remember growing up in Green Bay and my dad telling me about when he went to a meeting and speakers said the team had big financial problems and needed help. They asked: "Do you want to explain to your kids why some other team in some other city used to be the Green Bay Packers?" Still, almost brings tears to my eyes. The Pack remains a big part of me today.
One of the reasons my book on the definitive history of the Packers is taking longer than expected is because there are so many tug-at-the-heartstrings stories like the one you just related, and I want to be sure I'm not overlooking any of them. I think I know exactly what meeting your dad told you about. It was held April 12, 1950, at the Beaumont Hotel. It kicked off the 1950 stock sale that saved the Packers, only months after the Thanksgiving Day intra-squad game that raised enough money to allow them to finish the 1949 season. At that point, the Packers were facing a possible loss of $90,000 (close to $1 million in today's money). In fact, if they hadn't raised more than $35,000 by playing that intra-squad game, they might not have had the cash to finish their season-ending, three-game road trip to Chicago, Washington and Detroit. The Packers last home game was played the Sunday before Thanksgiving in Milwaukee and it drew a mere crowd of 5,483. So, yes, things were dire when that April 1950 meeting was held. The Packers had lost more than $70,000 over the previous two years and were broke. Fred Cobb, president of Cobb's Sunlit Bakery and board member of the Packers and the minor-league-baseball Green Bay Bluejays, was the featured speaker at the breakfast that drew more than 300 volunteers who were ready to start selling stock essentially on the streets of Green Bay. The plan was to go door-to-door, calling on businesses, as well as individuals. A much-in-demand public speaker, Cobb gave a stirring address. Here was the part that your dad long remembered; and he probably wasn't alone. (Keep in mind, there were certainly daughters this also applied to, but it was a different time. Evidence suggests that prior to 1950, crowds at Packers games were predominantly male.) "There has been in Green Bay a tradition built up through good years, medium years and bad years, and the privileges which we have had, and they have been very great, ought to be handed down to those who are coming after us," Cobb told the crowd. "Some of you here have sons and some of you have their sons, too. Five years from now do you want to have some little boy 10 years old say to you, 'Father, what were the Green Bay Packers and why don't we see them and why aren't they here?' Are you going to say, 'Little boy, it is true that we had the Green Bay Packers here for 25 years and it is true they won six national titles and it is true that they drew the attention of the United States to Green Bay many times each year; but you see, son, those of us who had the opportunity of keeping them going flunked out. Some of us were too busy to get in and raise enough money to keep them going. Some of us were too occupied with spending our money elsewhere to contribute even a modest amount when they needed it. We had an opportunity back there in 1950, but we weren't good enough to seize it, the Green Bay Packers collapsed – no money, and I am sorry to have to tell you that we haven't had them since and we will never have them again. Maybe sometime you and I will go down to Chicago and see the Bears play, but not now.' No one around here is going to let a thing like that happen for a minute. Rather we are going to say five years from now to that little boy: 'Well, son, you are getting old enough now, I want to tell you all about our football team. I want to tell you its history, and I want you to know all about it, so that when you get old enough you can have a hand in it just as we have had all these years, and so, boy, this being Sunday, you can get on your hat, tell your mother to put the dishes in the sink. Boy, we are going to watch the Packers play.'" By the way, your dad didn't just attend the meeting, he was one of the first 70 people to sign up to sell stock. Shares cost $25 and more than $104,000 was raised to keep the Packers alive.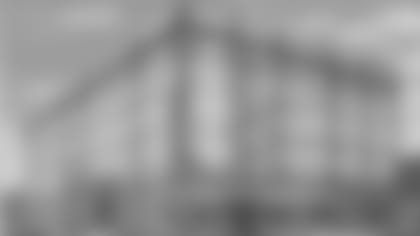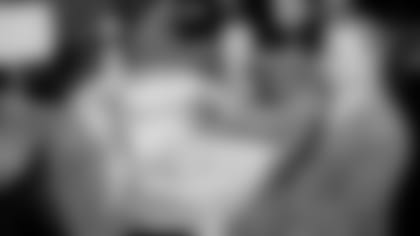 Gretchen from Dousman, WI
I grew up in Green Bay during the Lombardi years. Our family was taught to believe, Rudy Jaeger, walked house to house in the city persuading residents to purchase season tickets to get the new stadium built. Is there any truth to the story? Was there an army of people like dad that got us Lambeau Field?
Gretchen, there was a season-ticket drive launched in the spring of 1957 as what is now Lambeau Field was being constructed. It started roughly four months before Stadium Dedication Day. About 200 volunteers participated and, having grown up in Green Bay and knowing how active your dad was in the community, I wouldn't be surprised if he was one of them. But I have not yet uncovered a list of those volunteers and I'm skeptical if one still exists. I do have names from the 1950 stock drive and your dad did go door-to-door selling stock that year. The volunteers worked in teams and your dad was on the same team as the father of the person who submitted the previous question. Of the two drives, the 1950 stock sale was more critical than the one seven years later. I tell people the Packers were perpetually on their death bed from Aug. 11, 1919, when they were formed, to the spring of 1950. Then over the next decade four events or developments occurred that all but assured the Packers' long- term survival: the 1950 stock sale, the flow of television money starting in 1953, the construction of Green Bay City Stadium in 1957 and the hiring of Vince Lombardi in 1959. The Packers were indebted to NFL commissioner Bert Bell and others for the TV money. A small number of key players pushed to build the stadium and it was approved by a citywide referendum, although season-ticket sales that first year were disappointing. Also, just a few people were involved in the coaching search that led to the hiring of Lombardi. But the volunteers who sold stock in 1950 and the ordinary fans who bought the shares literally saved the Packers from extinction. In 1935, the year of the second stock sale and when the newly named, The Green Bay Packers, Inc., was created, most of the 484 shares were purchased by large companies, other businesses and a limited number of wealthy individuals. The total number of shareholders was just over 100. In 1950, people like the two dads mentioned here helped sell more than 4,000 shares to more than 1,600 shareholders. In other words, that was when Joe Fan truly turned the Packers into a community property. Your dad was part of a 23-man sales team that also included future Packers president Robert Parins, future vice president Dick Bourguignon, John Biebel Jr., Colburn Cherney, Abe Cohen, Meyer Cohen, Sam Cohen, Lawrence Garot, Al Ginsberg, Morris Gorwitz, Harry Kanter, Harold Klika, Marcus Kohlenberg, George Larscheid, Len Liebmann, Sam Moglowsky, Herman Plous, Merrill Rogoff, John Stathas, Russell Switzer, John Vander Zanden and John Whitney.