GREEN BAY – Anytime Matthew Dickens is asked who his favorite football player is, the answer almost always catches the questioner off-guard.
"Mason Crosby," he replies.
It's not the response one would expect to hear from a child living in the heart of Tennessee, but for Matthew, raised in a Packers household by two Wisconsin transplants, it's the truth.
Born a year prior to the Packers' Super Bowl XLV triumph, the young fan chose Crosby as his guy four years ago when a family friend inquired who his favorite player was.
"He pondered for a moment and said, 'Well, who scores the most points?'" recalled his mother, Jennie. "We're like, 'Mason Crosby scores the most points.' The week after that, he hit two clutch 50-yarders in a playoff game (against Seattle) and that sold him. The next year, he asked for a Mason Crosby jersey for Christmas."
An instant bond was forged, especially after Matthew's grandmother ordered the youngster a custom jersey through the Packers Pro Shop to properly cheer on Crosby from afar.
That had been the extent of Matthew's fandom until his mom was perusing Facebook last year and came across a livestream of players biking to a training-camp practice at Nitschke Field.
A native of Milwaukee, Jennie and her husband, Mark, raised their children as Packers fans despite moving around the Midwest over the past 10 years, including a three-year stay in Minneapolis, where Matthew went to preschool.
Calling over the family to watch, Jennie noticed Matthew's eyes get wide when he began to process what was happening.
"Matthew thought that was the coolest thing he'd ever seen and he made that a goal a year ago," Jennie said. "He said, 'We're going to go next year during training camp and I want to bring my bike and I'm going to make a sign for Mason Crosby to ride my bike.'"
This is what Packers training camp is all about and the reason Crosby, now in his 12th NFL season, continues to ride time and time again despite veteran players often being excused after they've played in the league for more than five seasons.
To Crosby, bike-riding holds special meaning. Now the franchise's all-time leading scorer, Crosby knows what it means to kids to have a player participate in the annual tradition.
As a sixth-round draft pick out of Colorado in 2007, Crosby received his first debriefing about the training-camp exercise from his younger brother, Rees, who grew up an avid Packers fan with a strong grasp of the organization's rich history.
"I feel like that's what's amazing with this organization is how things can last here," Crosby said. "It just feels like so much in our world now, things are just fleeting. It's like what's the new best thing. What's next? Things here just sustain and last, and they take traditions seriously. All of those things are really important. To be a part of that, and now going on Year 12, I'm still getting to enjoy that."
'His new favorite player'
Before Crosby was introduced to Matthew, the Packers' veteran kicker opened camp riding down to practice with 4-year-old Francis Kahle, of Wauwatosa, Wis.
An active participant in the Packers' DreamDrive initiative, Crosby typically rides a modified bicycle down to the first practice of the summer with a young boy or girl with a physical disability.
Francis was born with Tetra-amelia syndrome, an extremely rare disorder resulting in the absence of all four limbs. His first ultrasound in July 2013 confirmed the diagnosis to his parents, Jon and Laura, and changed their lives forever.
Yet, Francis hasn't let that stop him from living a normal life. Gifted with an upbeat outlook on life, Francis does everything his friends do, albeit differently.
In his 4-K classroom, Francis refuses to ask for extra help. He has a stepstool to get into his chair and uses an armband to help him write. A seeker of challenges, Francis won't even let Jon help him slide into the pool anymore. He's his own kid.
The only thing Francis couldn't do was ride a bicycle. That's when the Kahles were connected with Brent Emery, through Variety, the Children's Charity, to outfit a bike for Francis.
Using his prosthetic arms to pedal, Francis tested the bike a few times at the product development center of Harley Davidson before Jon spoke at a Variety fundraiser earlier this year. There, Jon was asked by American Family Insurance if his son would be interested in bringing the bike to Packers training camp.
The answer was a resounding yes.
"He's had some trial rides before but nothing to that extent for that long," Jon said. "We didn't really know how it was going to go. We knew he'd probably be OK. You're in an environment like that and all those people are around, he definitely fed off the energy of that day and that moment."
The entire weekend made for a memorable experience for the Kahles. In addition to driving down with Crosby to practice, Francis was enamored with Ariens Hill. He rolled down several times, asking Jon to bring him back up to do it again.
Crosby and his wife, Molly, have been active in the Green Bay community through their charitable efforts with the Lombardi Cancer Foundation and Make-A-Wish. A father of five, Crosby also has a special place in his heart for children with disabilities.
"It was a great way to start out camp," Crosby said. "You see some things sometimes and it's like, 'Man, that seems difficult,' but they're just moving along and smiling. They're happy. I just embraced that. Enjoy that moment because I'm starting my 12th year of training camp and I get to ride a bike to practice and be inspired by this young kid who's pedaling with his prosthetic arms. It was moving for me."
Jon admits there was a lot of fear at first after Francis' diagnosis. He and his wife worried what life would be like for their son.
What they couldn't anticipate was how quickly Francis matured. He answers every question his classmates ask him and doesn't get down on himself when people occasionally stare in his direction. Not once can Jon recall his son getting emotional.
After Francis rode all the way down to Nitschke Field next to Crosby, Jon could tell it instilled confidence in his son before he started school.
"Obviously the highlight was riding the bike," Jon said. "He thought it was pretty cool he got to ride a bike with someone like Mason Crosby, who recently became his new favorite player. It's cool to see him ride next to someone in a bike similar to his. He was watching the Packers in a preseason game and it was like, 'Hey No. 2, that's Mason Crosby.' He got pretty excited when he saw him."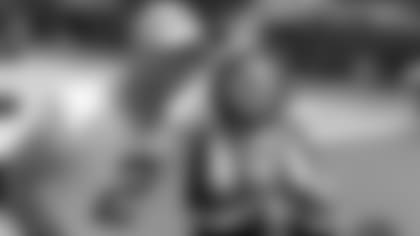 'Will y'all be there tomorrow?'
It probably would have been easier to fly. Jennie Dickens can say that with confidence after her family made the 10-hour commute by car, but they had to bring the bike.
The family travels twice a year to Neenah, where Matthew was born, to visit Mark's mom, but never had attended a training-camp practice until this year.
Arriving shortly after 9 a.m. for the 11:30 practice, Jennie thought they got there early enough only to find other there had been kids who got to Lambeau Field as early as 6 to get a rider.
While her two older sons played at the Packers Experience, Jennie waited with Matthew near the bike corral with his custom-made sign: "All the Way from Tennessee so #2 Crosby can ride my bike."
The players came and went, but Crosby didn't appear. Rookie long snapper Hunter Bradley had seen Matthew's sign and mentioned it at practice to Crosby, who responded later that evening to a tweet from Jennie by asking, "Will ya'll be there tomorrow?"
Back at her mother-in-law's house by then, Jennie saw the tweet around 10:30 p.m. while everyone was sleeping and couldn't contain her excitement.
"I grabbed my phone and I'm jumping up and down and there's nobody there," Jennie recalled. "I had to quietly run through the house and try to find my husband and scream in a whisper."
The next day Jennie and Matthew drove back to Green Bay and arrived at Lambeau Field about an hour earlier just to be safe. She reminded Matthew that Crosby simply asked if they'd be back at practice and didn't guarantee he'd ride with him as to not get his hopes up.
Once Matthew saw the No. 2 jersey flash through the doors of the facility, however, he immediately lit up with anticipation.
"When I was down there and saw them coming towards us, I was just going bonkers myself," Jennie said. "They even got stopped by James Jones right at the top. James stopped by to say hi to Mason. They made it about 10 feet and then James Jones came over to say hi. That was kind of fun."
In a small-world revelation, Matthew mentioned to Crosby on the way to practice how he lives in the same neighborhood as former Packers punter Craig Hentrich, whose youngest son is Matthew's classmate.
After arriving at the field, Crosby signed Matthew's jersey and wished him well. Not wanting to ruin the signature, the Dickens family already has retired the jersey and is in the process of ordering a new one.
"To think someone has my jersey and came all the way from Tennessee for training camp, anytime anyone wanting to do that, I'll jump on their bike for sure," said Crosby with a smile. "There's not as many Crosby jerseys floating around, so it was cool. Seeing them smile and get to hold your helmet and run. That's going to be a moment they'll have forever."
'I embrace it every chance I get'
Now 34 years old, Crosby has seen enough Green Bay summers to witness his own children bring their bikes to training camp for him to ride. He'll occasionally have to juggle riding different bikes depending on who comes out to practice.
On one particular day, Crosby's 5-year-old daughter, Charlotte, had a bike waiting for her dad by the corral, training wheels and all, to escort him down to Nitschke Field.
As another training camp has drawn to a close, Crosby said he has no plans on stopping.
"Whenever they have those opportunities, I like to jump on one of those and cruise over," Crosby said. "It's fun. It's awesome. Those first couple days with the fan experience, it was crazy how many people were lined up and going. This is an experience that isn't available anywhere else, so I embrace it every chance I get."
As Jennie Dickens and Jon Kahle can attest, life moves fast and children grow quickly, but those small interactions with an NFL player can be monumental for children.
It's safe to say neither Matthew Dickens nor Francis Kahle will forget this summer anytime soon.
"Mason treated Matthew like gold," Jennie said. "That'll be the experience of a lifetime. He brought his bike all the way to Wisconsin. I couldn't wipe the grin off his face. He will talk about that for the rest of his life."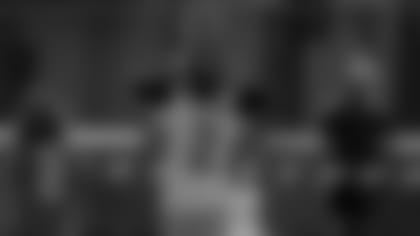 Take a look at the 2018 best photos of Packers players and kids when they rode bikes to training camp practice.