"He's amazing as far as he can tell you about coaches and players back in the '30s and '40s without any problem at all. And I mean, he can tell you Clarke Hinkle, what he did, how he was a fullback but when they were going to pass they moved him to tailback. This guy studied like it was for a math test. He was brilliant." –Gil Brandt on Bill Belichick
The above quote by Gil Brandt was widely circulated – from the Boston Globe to Cheesehead TV to Pro Football Talk – when Brandt and Bill Belichick served on the committee that chose the top 100 players of all time as part of the NFL's 100th season celebration in 2019.
As for Clarke Hinkle, no question, he may have been as complete and tough a player as anyone who performed in the NFL's Iron-Man era and maybe at any point in history. As for Hinkle's role in the Notre Dame Box, well, if Brandt had known the particulars about Curly Lambeau's offense, he would have realized that what he said on the subject was inaccurate.
Based on what was reported at the time about the committee's discussions, Belichick argued passionately that Hinkle belonged on the list. However, as it turned out, not enough other committee members paid heed to him and Hinkle didn't make it, either as a running back or linebacker.
Having played in the era of one-platoon football, from 1932-41, Hinkle could have been chosen at either position, although in Curly Lambeau's terminology, he was a defensive fullback on that side of the ball, not a linebacker. When I wrote Hinkle's obituary in 1988 and interviewed a handful of his former teammates, they remembered him as the equivalent of Jim Taylor on offense and Ray Nitschke on defense.
Above all, many of Hinkle's teammates, including those who also played with Don Hutson and later had a bird's-eye view of the Vince Lombardi teams, considered him the greatest player in Packers history, as well.
In fact, if one could have chosen the most qualified individuals, who were familiar with both the Packers' teams of the Hinkle-Hutson era, as well as the 1960s, and in position to choose the franchise's greatest player from those two periods, Mike Michalske, Buckets Goldenberg and Verne Lewellen would have been high on the list.
Michalske, a Pro Football Hall of Fame guard, played five seasons with Hinkle and two with Hutson, then lived in the Green Bay area for at least two more years while those two were still playing and he was serving as line coach at St. Norbert College. Michalske also moved back to the area in time to closely follow Lombardi's last two championship teams.
Goldenberg, an NFL all-decade player in the 1930s, played a then club-record 13 seasons, overlapping Hutson's career and missing all but Hinkle's rookie season. In retirement, Goldenberg lived in Milwaukee and served as a Packers board member from 1953-85.
Lewellen, widely considered by teammates and others to have been the key to the Packers' emergence as a league power in the 1920s and their most valuable player when they won three straight NFL titles from 1929-31, retired after the 1932 season and basically lived in Green Bay until his death in 1980, serving as the Packers' general manager and then business manager from 1953-67.
When asked to name the Packers' greatest player, all three answered Hinkle.
"I believe he was the best player the Packers ever had," Michalske told Packers publicity director Lee Remmel in 1977. In 1965, Goldenberg told The Milwaukee Journal: "Clarke Hinkle was the greatest all-around football player of all time." In 1948, Lewellen had called Hutson "the greatest offensive threat" of all-time but said Hinkle "was the greatest all-around ballplayer I've ever seen."
Clearly, Belichick knew what he was talking about when he lobbied for Hinkle.
But curiously, considering more than half of the centennial committee members were former coaches, personnel people and players, the three Packers selected from the Lambeau and Lombardi teams that won 11 NFL titles – Hutson at wide receiver; and Cal Hubbard and Forrest Gregg at tackle – might not necessarily have been the choices of Lambeau, Lombardi and numerous teammates.
Which raises some questions.
Were the panel members even aware that the likes of Michalske, Goldenberg and Lewellen considered Hinkle a better player than Hutson? (If Lambeau ever singled out a player that he thought was his greatest, I haven't found the quote.) Did the voters realize that Hutson was the only selection among the 100 that rarely lined up at the position where he was chosen?
Yes, I've seen it written in stories and elsewhere that Hutson was the first modern-day wide receiver. But that contradicts what others from his playing days have told me, including Cecil Isbell, who delivered passes to Hutson for five of his 11 seasons, in a 1978 interview; and Bob Snyder, who faced Hutson 14 times as an opposing player and assistant coach, in a 1997 interview. Nor does it correspond with what Carl Mulleneaux, who played end opposite Hutson over six seasons, told Green Bay Press-Gazette sports editor Art Daley in 1958.
Also a review of a Lambeau playbook that once belonged to Larry Buhler, who played for the Packers from 1939-41, doesn't include a single diagram where the left end, Hutson's normal position, lined up outside the opposing right defensive end against the six-man fronts of the day.
"(Hutson) was a tight end," Snyder emphatically stated.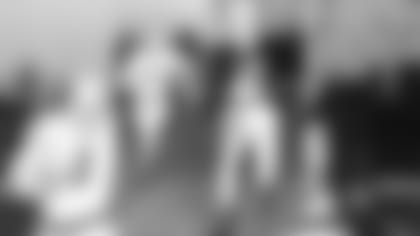 True, there's evidence on film of Hutson splitting up to nine feet from a tackle, the same distance where Lombardi's tight end lined up in his power sweep, and more limited examples of him lining up even closer to the sideline. But Snyder told me that Lambeau mostly stuck to his basic formation where the ends lined up tight to the tackles and shifted one yard outside of them before the snap.
How many committee members voted for Gregg under the false pretense that Lombardi had once called him "the finest player I ever coached"?
There's no credible evidence of Lombardi ever saying that, and several club officials and others close to him during his years with the Packers claimed they never heard him say it, never read where he said it while he was living and don't believe he ever did. The quote was first inserted as a caption in Lombardi's two-volume book on football three years after his death, and then four years later it was included in a Pro Football Hall of Fame release and attributed to Lombardi's first-person book, "Run to Daylight." Read the book and there's no such quote, nothing even close. Lombardi simply praised Gregg for being "another real football player."
On the other hand, Lombardi said in a public speech following the 1966 season, Paul Hornung's last, that "Hornung is the greatest player I ever coached." It was Hornung, whom Lombardi built his offense around in 1959 and the ball carrier on his signature power sweep.
Most of Hornung's most decorated and long-standing teammates also considered him the greatest of Lombardi's players. Here's a sampling. Hall of Famer Herb Adderley: "Vince called him our money player and he was just that. He should have been the first player from our team in the Hall of Fame." Hall of Famer Jerry Kramer: "He was always the star of our team, even after he stopped being the best player." Hall of Famer Bart Starr: "He was one of the finest clutch players ever."
Moreover, Chuck Lane, Lombardi's PR director from 1966-68 and someone who developed a closer bond with his boss than most in the Packers organization, told me again just recently he sensed from their conversations that Lombardi thought Adderley played his position better than anyone else, including Gregg, on the Packers' three-peat teams, once injuries short-circuited Hornung's career. Lane, who played quarterback at Washington & Lee University, also said that when he worked for Lombardi, he, too, considered Adderley the Packers' best player.
Finally, how many committee members knew that Lambeau and many of the players thought of Michalske as their best lineman during the six years he played with Cal Hubbard; and that Lambeau didn't even pick Hubbard on all-time Packers teams he selected in 1948 and '50 or the all-time NFL team he chose in 1955, where Michalske was one of his picks at guard?
Here's why, according to Stoney McGlynn, Milwaukee Sentinel sports editor when Hubbard played and previously a tackle and team captain at what was then Lawrence College, where he played in the early 1920s for former Canton Bulldogs (pre-APFA) and Packers great Cub Buck, who was chosen in 1950 by Jim Thorpe as one of the two greatest tackles of all-time. McGlynn wrote of Hubbard, "when he desired to be he was the greatest tackle in football history," but then added that Lambeau had issues with Hubbard because "he was inclined to loaf and clown his way" against "the weaker teams."
What's more, some of the Packers most frequent and renowned opponents in those eras felt much the same about those players.
Pro Football Hall of Famer Bulldog Turner told me in a 1996 interview that Hutson gave him nightmares because he would have to cover him as a 6-2, 235-pound linebacker, but if he had to pick among the greatest of the greats, he'd take Bears halfback and teammate George McAfee over Hutson because he had a bigger impact on games due to the different positions they played.
Also in 1996, Hall of Fame defensive end Doug Atkins, who played 17 seasons, told me that he considered Hornung "probably the best all-around back in modern-day football," and when the Packers failed to win their third straight NFL title in 1963, the year Hornung was suspended, Minnesota coach and Hall of Fame quarterback Norm Van Brocklin told Edwin Pope, who spent roughly 50 years covering pro football for the Miami Herald, that "the difference between the Packers with Hornung and without him is the difference between first and second place."
And when Arthur Daley of The New York Times overlooked Michalske in a 1949 story, where he wrote about the game's greatest guards, he received a lengthy letter from future Hall of Fame quarterback Benny Friedman admonishing him for what he considered an inexcusable oversight. "I would put (Michalske) down in my book as the best guard – bar none – I ever saw," Friedman wrote to Daley.
That's not to say that Gregg, Hutson and Hubbard weren't deserving of being named among the 100 best ever. The purpose here isn't to second guess the committee's picks, only to raise questions about a process where the words of Lambeau, Lombardi and Hall of Fame players from those eras seem to have been ignored, at least for the most part.
As great as they were, the three Packers from the NFL's first 50 years to make the top 100 also were the three whose profiles were the most embellished in past Pro Football Hall of Fame releases and sponsored books with its logo, as well as in stories by writers who were longtime members of the hall's selection committee.
Hutson was credited with running a Jesse Owens-like 9.5 100-yard dash, and he, in turn, claimed he could consistently run a 9.7 time. Yet Hutson never even won the event in a dual track meet at Alabama, much less the Southeastern Conference meet. Hubbard was listed as a 270-pounder, which better equates to today's game than Michalske's 210-pound frame, but Hubbard himself said in 1965, "I never weighed more than 255 pounds in my life." And Gregg wasn't sure when asked where that "finest player" quote originated other than to say he learned about it from his wife.
It certainly would appear that the stat geeks of today who are unable to comprehend Hornung's greatness because his numbers don't translate to the current game or can't recognize that Hinkle might have had a bigger impact than Hutson in the days of smash-mouth football, regardless of the record count, influenced the choices. As did the Hall of Fame PR director who put words into Lombardi's mouth that have never been substantiated.
So, thumbs up to Belichick for making an effort, at least in Hinkle's case, to learn how he was viewed by his contemporaries.
The Notre Dame Box was not the single wing. The word tailback was not part of Lambeau's lexicon when he spoke or diagrammed plays.
His backfield lined up in what was essentially a parallelogram and included a left halfback and a right halfback, along with a fullback and quarterback, who was strictly a blocking back from at least the mid to late 1930s on.
Also, the back who called the plays was the one Lambeau believed was best suited for the task, not necessarily the one who took the snaps. Red Dunn, who was more of a conventional quarterback than his successors, called the signals when he played from 1927-31. When halfbacks Arnie Herber and Isbell were the primary passers, Joe Laws, who played mostly right halfback from 1934-45 and threw only 33 passes in his entire career, called the plays.
As for Hinkle, yes, he started a game at left halfback as a rookie in 1932 and another in 1933 at right halfback. In fact, he played halfback for a number of snaps in '33 when Goldenberg was a rookie and playing fullback, where he took playing time away from Hinkle and shared the NFL lead that season with seven touchdowns. But unlike Hinkle, Goldenberg couldn't punt – probably couldn't pass, either – so Lambeau moved him to blocking back the next year and then to guard.
As a fullback in Lambeau's Box, Hinkle punted, passed and caught passes, along with being the team's featured ball carrier. Versatility was a requisite for Lambeau's backs, except for his designated blocking back. "… our best teams have been those with at least three better than average all-around men teamed up in one backfield," Lambeau wrote in 1946. "One of the most attractive things about the Packer style of play is that it is possible to utilize the ability of three such players. In some systems a triple threat right halfback would be wasted."
Here's how John Biolo, who spent the 1939 season with the Packers, although he played in only one game, described the Notre Dame pre-snap shift and the role of the different backs in Lambeau's offense. Before becoming a high school coaching legend in Green Bay, Biolo also taught the Box as an assistant coach in the early 1940s American Football League and as an assistant at St. Norbert for six years under Tom Hearden, a two-year starter at halfback and co-captain under Knute Rockne at Notre Dame who then used his coach's system during his own illustrious coaching career.
"Generally, you shifted to the right," Biolo said of the Packers' offense. "So the quarterback would line up behind the center and then he'd shift over behind the guard, and the left halfback shifted to the fullback position. That would allow (the center) to snap it straight back to him. Of course, you could snap to the fullback, too, because the quarterback was out of the way. The left halfback or the fullback would be in a straight line, so the center could snap the ball to either one."
On a shift left, the right halfback and fullback would be in position for the snap. In other words, Hinkle as the fullback was in position to take the snap on most every down and actually more often than either halfback.