As a fact-based student of history, of all the players you have ever studied and seen, who do you believe is the most deserving Packer player not in the Pro Football Hall of Fame?
Now that Jerry Kramer has been elected that seems to be a popular topic. Mike of De Pere asked the same question.
Actually, I believe Lewellen is one of a handful of players who deserves to be in the discussion about the greatest Packers player ever.
The Pro Football Hall of Fame inducted its first class in 1963, 31 years after Lewellen retired, and even by then the game had changed to such a degree I don't believe most of those involved in the selection process comprehended Lewellen's value to the Packers. To be honest, as much time as I've spent researching his career, I still find it difficult to fully grasp what the game was like when he played. For example, I recently saw a pre-snap picture from an early 1920s game where the ball was placed so close to the sideline, there wasn't enough room to the right of it for three offensive players to squeeze onto the field of play.
But here's what I've gathered from Lewellen's paper trail.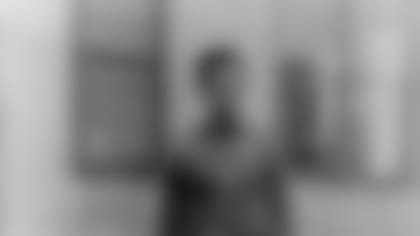 He played nine seasons from 1924-32 and was arguably the Packers' most valuable player during that period. When the Packers won three straight championships from 1929-31, if the Associated Press had voted for a league MVP at the time, I think Lewellen might have won it in both 1929 and '30.
I know those are strong statements, but I base them on three things. One was what I've learned from reading countless newspapers during Lewellen's era, particularly game coverage in the Green Bay, Milwaukee, New York and Chicago dailies, where he was often credited with being the difference in many of the Packers' biggest victories. Two was what his contemporaries said about him. A third consideration was correspondence I found in the Ralph Wilson Research Center in Canton, suggesting Dick McCann, the hall's first director, was scrambling to get more information on Green Bay's players before the first vote. What's more, Art Rooney and George Halas were the two consultants the hall leaned most heavily on in those early years. Halas knew Lewellen as well as anyone. But I have my doubts if Rooney ever saw Lewellen play. He became an NFL owner in 1933, the year after Lewellen retired. Previously, there was no NFL team in Pittsburgh and there was no television. So where would Rooney have watched him?
Something else that hurts Lewellen is that he played in the NFL's pre-stats era, from 1920-31. Thus, there are no official statistics to confirm his impact other than that he scored more touchdowns than any other player in the league during that period. Unofficially, he also is among the leaders in rushing, receiving and passing, and once led the league in interceptions.
But Lewellen's greatest contribution was as a punter when that probably was the most important role in the game. From everything I've read, he was in a class by himself when teams punted as much on first, second and third downs, as fourth down, because of the importance of field position. Keep in mind, in the days of limited substitution, punting was one of a back's most important responsibilities.
Another was the ability to punch the ball into the end zone and nobody scored more TDs than Lewellen at a time when NFL teams averaged fewer than 10 points a game.
When Curly Lambeau picked his all-time Packers team after the 1948 season, which was his second-to-last as their coach, his two halfbacks were Lewellen and Cecil Isbell over Pro Football Hall of Famers Johnny Blood, Arnie Herber and Tony Canadeo, who was seven years into his 11-year career. Lambeau chose Red Dunn as his quarterback and Clarke Hinkle as his fullback. In 1957, George Whitney Calhoun, the Packers' co-founder, picked the same backfield on his all-time team. In his case, he had seen almost every home Packers game for 38 years and almost all of their road games for more than 25 of those years.
When Blood was inducted in Canton as a charter member, he said, "Verne Lewellen should have been in there in front of me and (Cal) Hubbard."
Charlie Mathys, a Green Bay native, played quarterback for the Packers from 1922-26 and then lived in the city until his death in 1983, serving on the Packers' board of directors from shortly after his retirement until 1980. Few men were in better position to rate the Packers' best players over their first 60 years.
Here's what Mathys said about Lewellen in 1967: "Defensively, offensively – of the players we had in the old days, he was number one. And I'm not alone in saying that. Any of the old-timers I've talked to say the same thing … He was way ahead of his time in ability. If he doesn't get in the (Pro Football) Hall of Fame, it's a joke."
A year earlier, Mathys told Lee Remmel, then writing sports for the Green Bay Press-Gazette, that few of the earliest Packers could play on Vince Lombardi's teams, but Lewellen would be the exception. "… Verne Lewellen could have made it at any time from that day to this," Mathys said.
I am 71 years old and a Packer fan since my first game in 1957. First, I really enjoy your columns on Packer history. They bring back a lot of memories and even some tidbits I didn't know. However, I remember your articles from when you wrote for the Appleton Post-Crescent. As we all know the Packers were not very good in the '70s and '80s. And as a young fan, I remember being angry with your columns. You were very hard on the team and full of criticism. I couldn't stand it but I read them all.  I know as a journalist, it is your job to report the facts but you were merciless in your comments. These many years later how do you look back on that part of your career? Your columns today seem to represent a real love of the franchise. Again, I love your columns of today. I was curious about the long-ago years.
First, sincere thanks for being a loyal reader even in the days when you would rather have used your old newspapers with my picture and columns for puppy training. Also, just to clarify, the Press-Gazette employed me from 1971 to 1986, but the Post-Crescent also ran my stories through a working agreement between the two newspapers.
In 1974, when I was assigned the Packers' beat at the P-G, the managing editor at the time, Larry Belonger, instructed me to cover them as aggressively as the writers in the big cities covering NFL teams. I was 27, had a young family to support and so I followed orders. Who wouldn't? That said, I don't believe I really needed any encouragement to be dogged in my work.
How do I look back on those days now? When I come across stories I wrote in the 1970s and '80s, I cringe at some of my leads. Clearly, I could have done a better job of economizing on words and choosing more suitable words all too often. I still beat myself up for things like that.
But I have no regrets about being overly critical in my columns or too aggressive in my reporting. In fact, if I would have known then what I've learned since from the Ron Wolf-Mike Holmgren and Ted Thompson-Mike McCarthy regimes about what it takes to win in the NFL, I would have been even more merciless.
Let's not forget, I basically covered nothing but bad teams and losing coaches.
Let me ask you this, when you didn't like what I wrote was it because I was off-base or because I wrote things you didn't want to come to grips with? In turn, I'd be curious about your reaction to the harsh criticism some pundits directed at Thompson the past few years.
He built a Super Bowl champion. Together, he and McCarthy had a .633 winning percentage over 12 seasons to rank third in the NFL. And yet Thompson had only three picks in 12 drafts higher than 21st.  Maintaining that kind of success with only two top-15 picks in 12 years was a remarkable accomplishment.
You might disagree, but I don't believe Philadelphia would have had any chance of winning the Super Bowl without Carson Wentz (2nd pick in 2016) for most of the season, and defensive linemen Fletcher Cox (12th pick in 2012) and Brandon Graham (13th pick in 2010). In fact, I don't think the Eagles would have even made the playoffs without those three. Weren't they their three best players over the course of the season?
Thompson was essentially the first GM in the history of the game to draft a future Hall of Fame quarterback to replace an aging Hall of Famer. Nick Collins, Greg Jennings and Jordy Nelson were three of the best second-round draft picks in Packers history and Davante Adams might be another. Drafting Josh Sitton, T.J. Lang, Mike Daniels and David Bakhtiari, all in the fourth round, was like drawing four-of-a-kind in five-card stud.
Forgive me, but I'm going to follow up with more questions.
Should I have given Dan Devine a pass for trading seven prime draft picks for Jim Del Gaizo and John Hadl? Or Bart Starr for ignoring the pleas of his scouts and selecting Steve Atkins and Charlie Johnson over Joe Montana and Rich Campbell over Ronnie Lott? For not re-signing Ted Hendricks, who was coming off maybe the best year by any defender in Packers history? Or giving up five draft picks between rounds 3 and 7 for washed up or never-were linemen Pat Matson, Carl Barzilauskas, Mike Wellman and Angelo Fields?
Admittedly, I'm lacing this with hyperbole, but I feel like I could fill a USB flash drive listing all of the Packers' personnel blunders over those two decades.
My mindset then was to be as exhaustive in my reporting as possible and to write accurate, informative stories. I still have the same aim. All that has changed is that I was covering news then and I'm writing about history now; and the latter maybe requires more research than reporting.
A friend sent me this photo with signature. I believe from reading your column that he always used the name Johnny Blood. Was curious as to your opinion about this? Thanks and a bigger thank you for all the Packer history!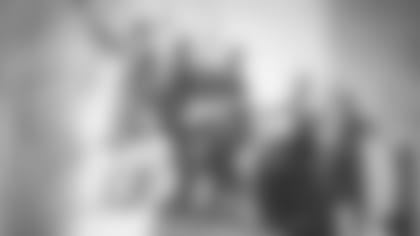 Three cheers to you for knowing your Packers history!
Yes, Johnny Blood was his name as an NFL player until the Pro Football Hall of Fame decided to concoct a new one for him in 1963, roughly 25 years after he was done playing. But Blood was the name he insisted on using throughout his career, and the Packers and sportswriters of that era complied in print.
If anyone has ever seen him listed by any other name in the Packers' press books of his time or in game programs please let me know. I've never seen the name McNally attached to his name in any such publications or in any NFL game summary.
Two of my mentors, Lee Remmel and Art Daley, all but used Johnny Blood exclusively even after he was inducted into the Hall. I believe one of their mentors, George Whitney Calhoun, also used nothing but Johnny Blood.
When the Hall of Fame's first class was announced on Jan. 29, 1963, it used John (Blood) McNally in its release. Daley, who had been covering the Packers for more than 20 years, referred to him strictly as Johnny Blood in his story and the Press-Gazette's eight-column headline in big, bold type read: "Lambeau, Hutson, Blood, Hubbard in 'Hall'".
I'm guessing Blood signed the autograph you attached in 1939 when the Pittsburgh Pirates – they weren't yet the Steelers – trained in Two Rivers, Wis. Tisch Mills is a small town about 15 miles north of Two Rivers, where the Pirates likely found good food, good drink and who knows what else. Blood was the Pirates' coach that year.
For that reason, I actually find it somewhat interesting that he signed his name John Blood. Outside of football, but even sometimes as an NFL coach, I believe, he used his given name John McNally.
But the bottom line is: He was Johnny Blood in his football life until the day he died. So why would he sign his name any other way?
Tom from Minneapolis & Mark from Bettendorf, IA
From Tom: I read the "Breaker Boys" about the Pottsville NFL franchise, which shared many similarities with Green Bay. The stories behind the stolen 1925 NFL championship, the Bidwills, and Notre Dame are priceless. My question is: Why isn't Tony Latone, the leading rusher of the 1920s, in the Hall of Fame? Red Grange called him the toughest player he ever played against.
From Mark: The Chicago Tribune ran a great story on Duke Slater, the "NFL's first African-American lineman." He was a six-time all-pro who played for the Rock Island Independents and Chicago Cardinals, and later became judge on the Cook County Municipal Court. Do you have any stories about what appears to be another great player deserving of the Hall of Fame?
The 1920s is the most under-represented decade in the Pro Football Hall of Fame. Following the most recent vote, I believe 273 players have been voted into Canton, if you don't count coaches who doubled as players. Only 16 of those 273 played in the 1920s and I believe only nine played most of their careers in the '20s. Other than in 2005 when Fritz Pollard and Benny Friedman were inducted, no 1920s player has been voted into Canton since Joe Guyon in 1966.
I believe Lewellen's absence is an injustice. I also think there are at least three other players from the 1920s deserving of serious consideration: Slater, Latone and Lavvie Dilweg of the Packers.
I know from reading the Press-Gazette back then, the Packers had great respect for Slater. They talked about him in more glowing terms than Pollard, who also was one of the few African-Americans in the game. I don't remember reading any quotes about Latone by any of the early Packers. Then again, the Packers played Pottsville only three times.