Here's a list of the Packers' top 10 all-time defensive players since 1950, when unlimited substitution was restored to the NFL, paving the way for two-platoon football.
The ratings are based on in-depth interviews with more than 100 Packers, who have played in the last 70 years, including more than 30 from the Lombardi era; as well as interviews with roughly 20 Packers coaches and scouts from that period. Also interviewed over the years were coaches, scouts and players with other teams.
Heavy emphasis also was placed on Pro Bowl selections, especially during the 1960s and '70s, when the game was taken seriously and so was the selection process. Head coaches in each conference selected the teams but were prohibited from voting for their own players. When the first modern-day Pro Bowl rosters were announced in 1950, they were selected by the NFL's head coaches, five sports editors of Los Angeles newspapers and a public poll. The voting process changed over the years to include the players and more recently fans.
Balancing the Pro Bowl selections by the head coaches was the Newspaper Enterprise Association all-pro team launched in 1954 and selected by the players. By at least the second year, NEA sportswriter Murray Olderman sent ballots to all 396 NFL players and the number increased to close to 700 by the 1970 AFL-NFL merger. A high percentage of players voted each year and it was the team they openly talked about wanting to make above all others. Following the merger, the NEA team was picked by some combination of coaches, coordinators, other assistant coaches, teams captains, player representatives and selected other players before it was terminated in the early 1990s.
In more recent times, the Associated Press All-Pro team gets the most attention. As a point of reference, someone is all-pro, All-American, all-state when they make first team. Second-team choices are just that: second team.
Admittedly, my own experiences growing up watching the Lombardi Packers and then writing about the team in different capacities for most of my 36 years as a sportswriter, as well as conversations with coaches, scouts and players over that time, couldn't help but influence my picks.
One footnote: pre-1950 two-way Packers Lavvie Dilweg, Cal Hubbard, Mike Michalske, Larry Craig, Charley Brock and Baby Ray were great defensive players, but not considered for the list.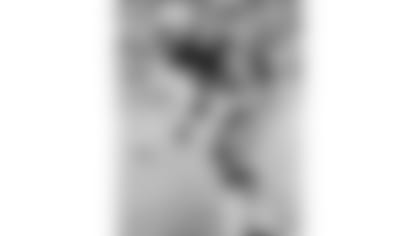 1. Herb Adderley (1961-69) – His seven touchdowns on interceptions summarized his big-play ability. But he also excelled as a shutdown, cover cornerback, which might have been best illustrated by this 1965 stat: In 14 regular-season games, he didn't allow a touchdown pass. Few cornerbacks have ever been more physical or better tacklers. "Herb Adderley simply wouldn't let me get to the outside," Pro Football Hall of Fame receiver Tommy McDonald once said. "He'd just beat me up, force me to turn underneath routes all the time… Other guys tried the same tactic, but he was the only one tough enough and fast enough to get it done." Bart Starr called Adderley, "The greatest cornerback to ever play the game." Five-time Pro Bowl pick, five-time AP All-Pro, two-time NEA all-pro and three-time second team.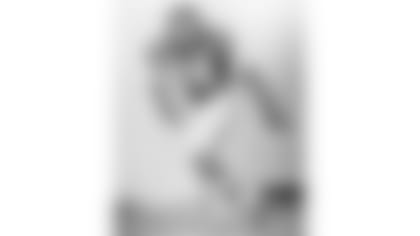 2. Willie Wood (1960-71) – The most decorated of all Packers defensive players. Eight-time Pro Bowl selection, five-time AP All-Pro, four-time NEA all-pro and five-time second-team pick. He was the orchestrator of Lombardi's defenses as a right, mostly free, safety. Among the back seven, Wood directed traffic for a defense that rarely made mental mistakes, while the middle linebacker had to focus on his own assignments. Only 5-foot-10, Wood could leap and touch his elbow on the crossbar of a goal post. "Pound for pound, Willie was the best tackler in the game," Vince Lombardi once said.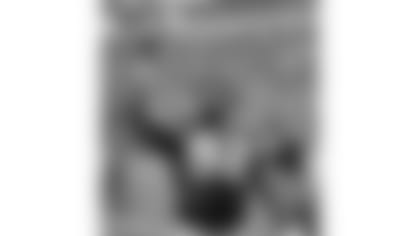 3. Reggie White (1993-98) – Count his eight years with the Philadelphia Eagles and two years with the Memphis Showboats of the USFL, and he'd be No. 1 here. But only his six Packers seasons count. He was 31 when he joined them so maybe he picked his spots more than others on this list, but he was so dominant his big plays were often game-changers. His record three sacks in Super Bowl XXXI typified the kind of destruction he could inflict on an offense. "You're talking about defensive greats who ever played the game," said general manager Ron Wolf. "He's right up there." Selected to six Pro Bowls with the Packers, but only two AP All-Pro teams.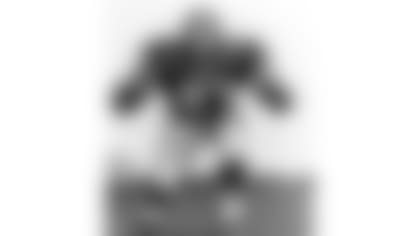 4. Willie Davis (1960-69) – One could easily argue that because Davis played with the Packers in his prime and played longer he deserves to be ahead of White. Both played left defensive end and, no doubt, it's a close call. Researchers who have gone back and tried to tally sacks before they became an official statistic in 1982 have credited Davis with 100 or more. White finished with 68½ during his years in Green Bay. Legendary basketball coach Red Auerbach might have paid Davis the ultimate tribute when he talked about the defensive prowess of his center Bill Russell, who many consider the greatest defensive player in NBA history. "Russell has made the blocking of shots an art," Auerbach said in 1966. "Defensively, he's like Willie Davis of the Green Bay Packers. Russell has the sixth sense that tells him where the play will break." Five-time Pro Bowl selection, five-time AP All-Pro, four-time NEA all-pro. Defensive captain and locker room leader.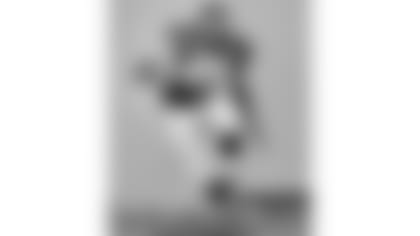 5. Dave Robinson (1963-72) – Robinson played for a defensive coach, Phil Bengtson, who rarely blitzed. As a 6-3, 245-pound outside linebacker, his forte was holding tight ends up at the line, preventing them from getting into their patterns and disrupting the timing of an opponent's passing game, while also holding the point of attack against the run and making big plays in all phases of the game. Consider these stats against John Mackey and Mike Ditka, two of the five tight ends on the NFL's All-Centennial team. From 1965 to 1969 after taking over as the starter at left linebacker, Robinson limited Mackey to 2.9 receptions and a mere 26 yards in eight games against the Packers. In six games from 1965 to 1972, Ditka averaged 1.5 catches and 14 yards per game in head-to-head clashes with Robinson. At the time tight ends were almost always lined up to the right side and covered by the strong safety in man-to-man. That was true of the Packers, as well, but Robinson was the one who took them out of the play before they could beat the safety. One could also argue if not for three plays by Robinson, the Packers might not have won any titles from 1965-67 when they won three straight. Those plays included an 87-yard interception return in a do-or-die, regular-season game against the Colts in 1965; his horse-collar of Don Meredith at the end of the 1966 NFL Championship Game; and a 24-yard blocked field goal in the 1967 conference playoff that coach George Allen said turned what would have been a certain victory for his Rams into a loss. Dave Hanner, who spent 44 years with the Packers as a player, coach and scout, said, "I know people think I'm crazy, but if you had to pick between Nitschke and Dave Robinson, I'd take Dave Robinson." Linebacker Jim Carter, who played with both Robinson and Nitschke, said the biggest difference was Robinson's intelligence. "I learned a lot from Robbie just by osmosis," said Carter. "Real smart." Named to three Pro Bowls, two AP All-Pro teams, three NEA all-pro teams. Tore his Achilles tendon in 1970 or might have accomplished more.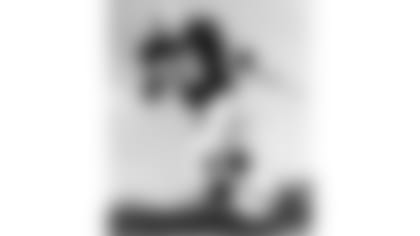 6. Ray Nitschke (1958-72) – Made his mark with his physical presence at middle linebacker on one of the most dominating defenses in the history of the game. A good example was when he blew up 230-pound Oakland fullback Hewritt Dixon and dropped him for no gain to set the tone on the first play of Super Bowl II. Played 15 seasons, more than any other Packers defensive player, but it wasn't until his fifth year that he established himself as a starter and then he was over-the-hill for his last three. Actually, Nitschke won the starting job late in 1960, but then lost it when he was called up for military service the last half of the 1961 season and couldn't practice. While Lombardi had no qualms about starting offensive players Paul Hornung and Boyd Dowler when they didn't practice and showed up with their weekend passes, he sometimes replaced Nitschke with heady veteran Tom Bettis. Nitschke was chosen for only one Pro Bowl, only two AP All-Pro teams and one NEA all-pro team. Part of it was the competition at his position: future Hall of Famers Joe Schmidt, Bill George and Les Richter early in his career and Dick Butkus late. Yet except for Butkus, the consensus seemed to be that he was as good as or better than the others. "It's not so much physical speed or even quickness in Nitschke's case," Richter once said. "It seems to me to be a desire to make the play, the ability to get to the right point in the shortest period of time." But over Lombardi's first five seasons, even his other two linebackers were more decorated than Nitschke. Bill Forester made four Pro Bowls and Dan Currie made the all-NEA team three times.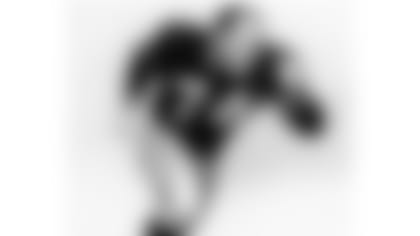 7. Henry Jordan (1959-69) – Undersized at 6-2, 248, he relied on quickness and leverage to rush the passer and disrupt the running game. Giants quarterback Y.A. Tittle, who faced the Packers in NFL championships when they won titles in 1961 and '62, considered Jordan the key to their defense. "(The Packers) have put together what seems to be man-for-man the perfect 4-3," Tittle said after the 1962 title game. "And the key to it all is one man, Henry Jordan. Where in all of football can you find a pass rusher at tackle like this man? You usually find them at ends. Henry Jordan is the best tackle in football – perhaps the best in the history of the NFL." Named to four Pro Bowls, five AP All-Pro teams, and two first- and two second- NEA teams, all or all but one before he developed back problems later in his career. All of his all-pro honors came before 1965.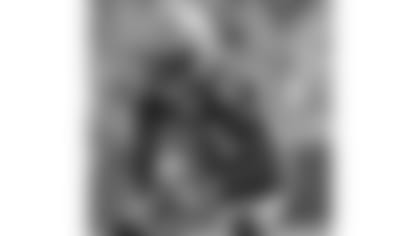 8. Charles Woodson (2006-12) – All but a shoo-in to be a first-ballot Pro Football Hall of Fame selection. Like White would be much higher on this list if he had played more of his 18 seasons in Green Bay. Made four Pro Bowls with the Packers and two AP All-Pro teams. Big plays starting with his club record 10 defensive touchdowns and versatility as a cornerback, safety and in-the-box rover were the hallmarks of his game. Kurt Schottenheimer, who coached the secondary during Woodson's first three seasons in Green Bay, might have summed up best what he brought when the Packers signed him as a free agent at age 30: "Charles Woodson has one very, very strong motivation, and that is to win."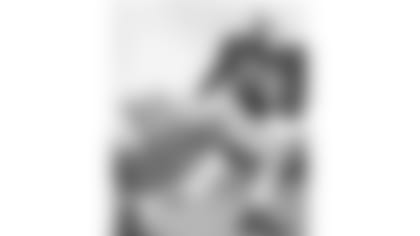 9. Bobby Dillon (1952-59) – The Packers' all-time interception leader with 52, Dillon played right safety, or what some might refer to as free safety. But he said the Packers' defenses were designed for him to cover the opponent's best receiver. That was an easy adjustment back then because offenses often utilized just one split receiver, a left end, while still using three-back sets with no tight end. In fact, the tight end position really hadn't been created yet. "The best defensive back in the league?" Raymond Berry, one of 10 wide receivers on the NFL's Centennial team, said in 1958. "Bobby Dillon of Green Bay. We try never to throw in his direction." Berry, according to Dillon, was one of the receivers he covered man-to-man. Named to four Pro Bowls, four AP All-Pro teams and the first five NEA all-pro teams. Before joining the Packers, after five seasons as an offensive assistant with the Giants, Lombardi declared, "(Dillon) was by far the best defensive halfback in the league."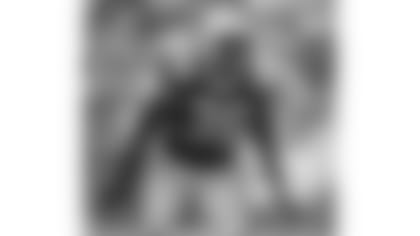 10. LeRoy Butler (1990-2001) – Butler gets the nod over linebacker Fred Carr, cornerback Willie Buchanon and linebacker Clay Matthews. Butler was in the vanguard of safeties who redefined the position by having an impact not only as a ball hawk, but also as a blitzing and in-the-box playmaker. Finished with 38 interceptions and 20½ sacks. "He was a dominant player in his era," said Wolf. "That team won 92 games that LeRoy Butler played for. That's a lot of games. But I'm not sure he's better than Bobby Dillon." Named to four Pro Bowls and four AP All-Pro teams.