On Dec. 2, 1950, a week after Bob Mann had joined the Packers, Art Daley wrote in his Green Bay Press-Gazette sports column that he was the first African-American to play for the team in a league game. Ever since, Mann, an offensive end, has been acknowledged as the player who broke the color barrier in Green Bay.
Now, more than 65 years later, there's evidence to show that Walter Jean actually earned the distinction a quarter-century before Mann signed with the Packers.
That revelation was first published on a website titled, "Oldest Living Pro Football Players: Pro Football's Online Encyclopedia." The story was the work of Steve Jubyna, who lives in Marietta, Ga., and has researched the genealogies of early pro football players since the 1970s.
The Packers signed Mann (pictured, 87) on Nov. 25, 1950, the day before a home game at old City Stadium against San Francisco. At the time, Mann was a free agent after playing two seasons with Detroit and Gene Ronzani was in his first year as the Packers' head coach. Mann played his first game with the Packers the day after he signed and into the 1954 season. He was inducted into the Packers Hall of Fame in 1988. (Photo of Mann to the left thanks to Green Bay Packers Hall of Fame, Inc.)
The Packers announced Jean's signing on Aug. 5, 1925. He had played the previous season with the NFL's Milwaukee Badgers and for two years prior to that with the Akron Pros.
Jean appeared in 19 games for the Packers during the 1925 and '26 seasons, and played all three positions on the line – guard, tackle and center – at a time when players doubled on offense and defense. He started nine games and played the entire 60 minutes in six of them.
Total Football: The Official Encyclopedia of the National Football League, first published in 1997, listed him as Walt LeJeune (aka Walt Jean) and correctly credited him with playing in 19 games for the Packers. NFL.com lists him as Walt LeJean and incorrectly credits him with playing for the Packers only in 1926 and in only 10 games.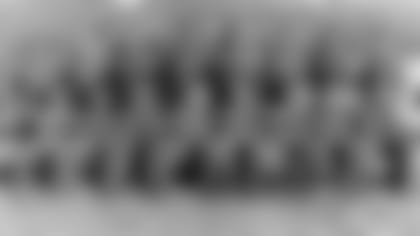 The first Official National Football League Encyclopedia, written by Roger Treat and first published in 1952, listed him as Walter Jean and had him playing for the Packers in 1925-26.
Jean was born in Chillicothe, Ohio, on Jan. 12, 1898, according to Jubyna and Karen Schaffer, a great niece who has done extensive genealogical research on her family. Jean died on March 28, 1961, in Jacksonport, Wis., along the Lake Michigan shoreline in Door County.
The 1900 United States Federal Census confirms what Jubyna and Schaffer separately unearthed. Walter M. Jean was living in Chillicothe and listed as 2 years old and black. His father, Marcel, also was listed as black. His mother, Elizabeth, was listed as white.
Walter Jean was subsequently listed in the 1910 and 1920 censuses as mulatto and in 1930 and 1940 as white. He was listed as Walter Le Jean in 1940.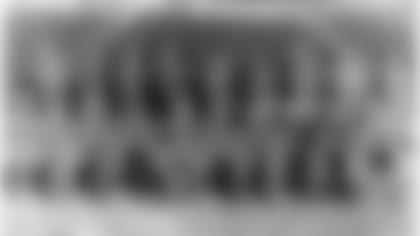 Jubyna found that on Jean's 1917 draft card, he was listed as white, but that on a list of Ohio soldiers in World War I, he was listed as colored.
Schaffer said her grandmother was Jean's sister. Schaffer also said she had her DNA tested on her maternal side.
"I think my family decided at some point they weren't going to be black anymore," she said. "(Walter Jean's) mom was white and kind of integrated into the white world and the rest of the family integrated into the black world. There are some members who look like they have some black in them and others that don't. The family lore has always been Cherokee. There must have been a little bit because there's a little bit in me, but way more black in my DNA profile."
Later in life, Jean split his time between Jacksonport and Clermont, Fla. Bob Schutt said the Jeans were next-door neighbors in Jacksonport and he remembered as a teenager peeking in on some of their parties.
The Door County Advocate even reported on one in its July 22, 1952, edition. It said about a dozen former players and the team's current coaching staff attended what it referred to as the third annual reunion at Le Jean's cottage.
"Curly Lambeau would come over. Johnny Blood," said Schutt. "I never went over. I looked through the bushes when they were giving it hell. He probably had 10, 15 people over here. I remember it twice. It was Packers, all Packers."
Schutt also assumed Jean was white, but said he never gave it much thought.
"Funny you said that because my mother said, 'I wonder if he is black,'" said Schutt. "She didn't think he was white."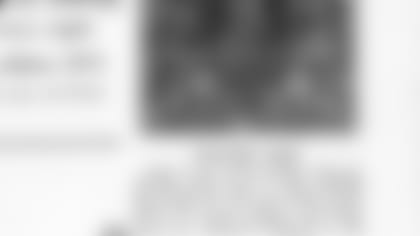 In his 29 years as coach of the Packers, from 1921 through 1949, Lambeau never had a black player. He also never had a black player as coach of the Chicago Cardinals from 1950-51 and as coach in Washington from 1952-53.
In all likelihood when Jean played for the Packers, he was considered to be white by Lambeau, his teammates and fans.
In researching her ancestry, Schaffer found that Jean's mother was white, as were her parents. Based on her own DNA, Schaffer believes one of Jean's grandparents on his father's side was black and the other was half-black and half-Cherokee.
As for the different last names, Schaffer said she couldn't explain it.
"I find no LeJeans," she said. "It's all Jean, all the way back to 1840. I don't know if he did that to make it sound better. His middle name was Learmand. Maybe he combined the two."
When Jean was with the Packers, he was listed by that name only in team publications, as well as in stories and box scores that appeared in the Green Bay Press-Gazette.
The headline over his obituary in the March 28, 1961, edition of the Door County Advocate read: Walter LeJean Passes Here; Former Packer." An obituary in the March 28, 1961, edition of the Tiffin Advertiser-Tribune spelled his name, Le Jean, with a space.
Schaffer said the name on his tombstone in Florida also is spelled Le Jean.
But she said she was certain it was the same person and that his given name at birth was Jean.
Jean was certainly well-traveled.
When he signed with the Packers at age 27, the Press-Gazette noted that he "roved a bit during his college career as he played football for the University of Missouri, West Virginia U., and Bethany and Heidelberg colleges. He coached for one year at the Bowling Green State College in Ohio."
His obituary in the Advertiser-Tribune in Tiffin, Ohio, home to what is now Heidelberg University, said he was a former football star at the school better known as "Bolo" Jean.
The paper said he attended Heidelberg "in one of the most brilliant periods of its football history," transferred to Bethany College and received his degree from Marquette University.
Jean registered for classes at Heidelberg in the fall of 1916, but never graduated, according to records in the school's archives. Its 1918 yearbook referred to him as a "gridiron giant."
He also was a member of the Student Army Training Corps, which existed at Heidelberg from Oct. 1 to Dec. 20, 1918.
Bowling Green provided confirmation that Jean served as head coach of the school's 1920 football team.
Jean was listed in the 1922 Bethany College (W. Va.) yearbook as being a member of the school's 1921 football team. Under his photo, it read, "Jean, the Bisons' plunging fullback, completed his fourth year of college football this fall."
Jean was not listed among the all-time lettermen at either West Virginia or Missouri. Nor could Jean's name be found in digitized yearbooks, alumni magazines or local newspapers in the University Archives at Missouri.
He joined the Akron Pros in 1922 and played in eight games in what was his first NFL season.
Despite Jean leaving Heidelberg before his class graduated, the obituary in the Tiffin paper said he "retained his affection and loyalty" to the school and "returned here frequently to attend homecoming games and meetings of the Alumni H Association."
The 1942 Heidelberg Alumni Roster, preserved in the school's archives, listed him as Walter LeArmond LeJean and the recipient of a B.S. degree from Marquette.
Marquette had no record of Jean (or other variants that he used) attending school there, much less graduating, according to Michelle Sweetser, the university's archivist. She checked the school's alumni database, university catalogs and bulletins, and also digital collections, which included the student yearbook and student newspaper.
Despite the gaps and many contradictions in Jean's background, Jubyna said there's no doubt he is a member of a select group of pro football players. He's "one of the now '13' African-American professional football players during the 1920-1946 era," Jubyna wrote on the website for which he now does his research.
(Credits: Several librarians provided research assistance for this story. They included: Laura Kayacan, Adult Services, Door County Library; Michelle Sweetser, Special Collections & University Archives, Marquette University; Eric Honneffer and Becky Denes, Center for Archival Collections, Bowling Green State University; Sharon Monigold, Bethany Heritage Program, Bethany College; Dorothy Berg, Heidelberg Archives, Heidelberg University; and Gary Cox, University Archives, University of Missouri. Photos credited to Green Bay Packers Hall of Fame, Inc.)
For more of Cliff Christl's historical perspectives, click here.