Fr. Rowland DePeaux, who died last week at age 94, befriended Vince and Marie Lombardi soon after they arrived in Green Bay in 1959 and remained a friend thereafter. DePeaux taught French and Spanish at St. Norbert College from 1960 to 1991 other than during occasional sabbaticals. A native of Green Bay, he also lived at Sensenbrenner Hall in the 1960s when Lombardi was coaching the Packers and it served as the team's dormitory during training camp. St. Norbert became the training camp home of the Packers in 1958.
On first meeting the family: "I met Mr. Lombardi when he first came to Green Bay. I was teaching at Premontre (High School) from 1957 to 1960. So I met him, I think, a couple weeks after he came here. His wife also. I didn't know Vince real well at that time, but I got to know Marie quite well. She was in the Mothers Club since Vince Jr. was a student. I was the moderator for the Mothers Club. And got to know her quite well and remained very good friends through the years. Then I came back here to St. Norbert College in 1960 and taught fulltime in the foreign language department. I lived in Burke Hall at the time – it was Berne then – but eventually moved to Sensenbrenner (Hall), where the Packers lived. That was my residence. But in 1961, '62 before I moved into Sensenbrenner, I had my foreign language lab in the basement. That was where I had some encounters with Vince Lombardi even before I moved into Sensenbrenner. There was a console room there for playing tapes and the Packers used a huge room next to my language lab for their team meetings."
On any distinct memories of that first night: "I asked Marie, 'Do you think you're going to like it in Green Bay?' She said, 'Father De Peaux, it all depends on one little word: Win, win, win.' It was out in the hallway, just Marie and myself."
On early encounters with Lombardi at St. Norbert: "There was one time when I went in to listen to some tapes. Vince heard some noise and thought it was a spy. He came in – I was just in T-shirt and slacks – and he said (raising his voice), 'What the heck are… (then lowering it) Oh Father, I'm sorry.' He was ready to grab me by the chest. I was quite startled. I had my back to him when he came in and started to turn. He did say, 'I thought someone was spying.' I looked right into his face and could tell he wasn't happy about somebody being outside the door of his meeting room. I think that was the summer of '61 or '62. One of our other foreign language teachers, a layman, he did grab by the shirt and wondered who he was. He was worried about spies, like they all were."
On any other chance encounters: "I used to see Vince in the dorms at times and we'd greet each other. Some people think that he lived in Sensenbrenner (Hall) during training camp. He lived at home. He went to Mass at St. Willebrord (Catholic Church) every morning. But sometimes – I don't know how often it was anymore – he'd come early in the morning and we'd have a 7 o'clock Mass in the chapel in the basement at Sensenbrenner. Fr. (Dennis) Burke (president of St. Norbert College) said the Mass quite often. Sometimes, he'd ask me to say it. And when Lombardi was there, he served the Mass. When I had Mass, it was Lombardi, Phil Bengtson and Zeke Bratkowski. That was usually it. Vince would say, 'Father is it time to light the candles?' Just like he was a little altar boy."
On being in Lombardi's presence: "I wasn't terrified of him. I remember the first time I went into say 7 o'clock Mass and he was standing there very quietly. I thought, 'Oops, my Lord, this is Vince Lombardi.' I was a little shaky, a little apprehensive knowing what he was like. But he was very gentle. He was like a little altar boy. It seems he could fit into the role that was required. When he was dealing with his team as coach, he was no longer the little altar boy, that's for sure."
On how he approached Lombardi on campus: "There were times I'd see Vince and talk to him. But when he was there (at St. Norbert), it was very evident that he was all business, outside of the Mass time. So I didn't disturb him. I'd say, 'Good morning, Vince,' or something like that. But I didn't attempt any chit-chat. I didn't ask, 'How's Marie today?' I just didn't feel that was appropriate. He was at work. He was always very cordial, polite. But you could tell, he wasn't one for small talk."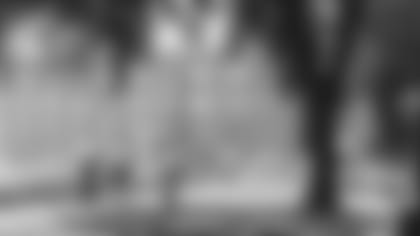 On Lombardi's appearance at St. Norbert: "My recollection is that Vince quite often was wearing a suit jacket when I'd see him on campus. Sometimes, maybe I'd see him in a dress shirt when he took his jacket off. I don't ever recall seeing him in a T-shirt or his practice gear. I think when he went to Mass at St. Willebrord he'd be wearing a shirt and tie and jacket. I think he always dressed up to go to business and then came right here for business. Maybe when he'd get to his office in Sensenbrenner, he'd take his jacket off."
On how much time Lombardi spent on campus during camp: "Vince's office was in the basement of Sensenbrenner: the southwest corner. He didn't seem to spend a lot of time there. It was a small office. The coaches had another room where they could meet. It seems to me he'd stop there in the morning. I don't recall him being there in the evening. I'm sure he was staying at home. In fact, one time I asked Marie, 'What is it like living with Vince once training camp starts and during the season?' She said, 'Father, we don't talk.' I said, 'Marie, are you serious?' She said, 'Yes. We don't talk. He is so intense during the season.' She didn't mean that they didn't say good morning. But they didn't have a lot of casual conversation once football started."
On whether Lombardi ever showed his emotional side on campus outside of meetings: "I noticed when Vince was around Sensenbrenner that the players had respect for him and probably fear. But I never saw him lose his temper."
On whether he ever witnessed Lombardi confront one of his players: "There were times when Vince was in a pensive, contemplative mood when I saw him. I think if he had any dealings with anybody he'd call them to his office."
On Lombardi's faith: "He was very devout. It seemed to me he was very contemplative. Mass, his religion was very important to him. He stated that publicly, it was 'God, family and the Packers,' in that order. You could tell faith was very important to him and it played a role in his life. In those settings at Mass, he was a different man. There was no tenseness or intensity. Once he got into that environment, he was very relaxed. He put himself in a different mood, that contemplative mood. I think he was the kind of man who could immerse himself in the moment. That was why when he was with the team, he could be yelling and cursing. That was what he had to do as coach. But he was very calm when he was at Mass. And he really immersed himself in the readings, everything. He became a part of it."
On why Lombardi rarely mentioned his faith in interviews: "He wanted his faith to be private. I remember one time somebody wanted to write an article about his faith and going to daily Mass. He said, 'That's my private life.' He said his faith was very important to him, that Mass was a big part of his life, but he didn't share much beyond that."
On his own contact with players at St. Norbert: "The players lived on the first floor and second floor. I lived on second floor. The rookies were on second floor, but I remember Bart Starr being on second floor with Henry Jordan. They roomed together. I'm not sure they used the third floor. It was two in a room and what did they have, 75 players or so? My recollection is that they didn't use the third floor. I'd go into Bart Starr's room. He and Henry Jordan would be sitting there in their shorts before they went to bed at night. I'd see other players and say, 'Hello.' They knew who I was. I didn't have many long conversations. I'd talk to Bart once in a while. Later, when Vince was gone, I'd have a lot of conversations with some of the rookies. I became friendly with Scott Hunter. So quite a few would come into my sitting room and talk. We'd confer about different things. For example, what they thought would be an equitable salary for rookies. I remember they came up with $16,000. John Brockington was one. Kevin Hunt. Hunter. Charlie Hall. I think one of them was a kicker. I don't remember all their names, but there'd be seven or eight. And every once in a while, an assistant coach would come down and say, 'Father, they're supposed to be in bed now.' I think some of the assistant coaches stayed there during the Lombardi years. I think the ones who did the bed-checks stayed there. I knew they had curfew and one time I was a little embarrassed. I knew Phil Bengtson, too, from Premontre when I came here in 1960. I knew his son Jay. And Phil poked his head in one time and said, 'Father, time for them to be in bed.'"
On his relationship with Starr: "My cousin's three little boys lived in De Pere and were big fans of Bart Starr. I went to see him once and apologized for disturbing him. It was about 8 o'clock or whatever. He and Henry Jordan were sitting there and I told him what I wanted: An autographed picture for these three little boys who admired him so. He said, 'Father De Peaux, don't apologize. They are our fans. Without them, we are nothing.' He was so gracious. He gave me three glossy 8-by-12 autographed pictures. Then, one time they came and met him. He had said, 'Bring them around some time.'"
On whether he ever witnessed players violating curfew: "I never knew about anybody sneaking out, even during the Lombardi era with Paul Hornung and Max McGee. They talk about those two sneaking out, but I was in my room in bed. I'm sure they didn't make a lot of noise. And they were on first floor. I was on second floor."
On whether he ate with the team: "The players ate in what's called our union, where the cafeteria is. They ate in the big lounge on the second floor. They had their own dining room, their own waiters or waitresses. But I never went over there to eat. After exhibition games, they would have a gathering or a party upstairs in the union and sometimes I was invited to that. There would be players there and their wives, all the coaches, some of the media. I remember (Milwaukee Sentinel sportswriter) Bud Lea being there at times. It was very relaxed, especially if they won. They had a lot of food. Vince would be there. I was surprised in that I thought he would be the center of attention, but he would often be off to the side. It seemed that he felt a little uncomfortable being in the presence of his players in that kind of setting. And it seemed to me he didn't stay around too long. The players would be talking and laughing and eating. The team was always winning and the mood was very light. And it seemed that Vince let them do their thing. He wasn't right on top of them."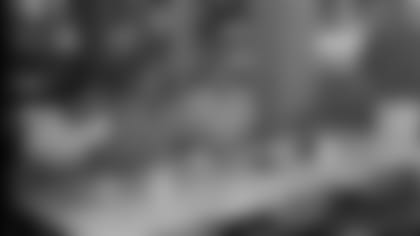 On Lombardi's famous 5 p.m. gatherings during camp: "The 5 o'clock club was held in a room in the basement of Sensenbrenner next to the chapel on the southwest side. If you went out the back door of the chapel and right across from there was a big lounge, that's where they had the 5 o'clock club every day. I was never invited to that. They had drinks and snacks. It was their cocktail hour."
On whether Marie Lombardi visited the campus during camp: "Marie Lombardi wouldn't come on campus very often during training camp. I remember one time she was on campus for a prom or a big dance. I think she and Vince were honorary chairpersons, and they met with the king and queen. But I don't remember her being here very often."
On whether Lombardi's kids – Vince Jr. and Sue – visited the campus: "I didn't see Vince Jr. around much. I know for a fact Vince Sr. didn't have much time for his kids once training camp started."
On what he remembered about the summer of 1968 when Lombardi was just general manager after stepping down as coach: "I remember Marie telling me when he gave up the coaching job and stayed as general manager, she told me, 'He made a terrible mistake.' She said. 'He never should have given up coaching. That's where he belongs.' I think it was shortly after camp started that she told me. He missed it and knew it was the wrong decision, but he couldn't go back on it because of Phil."
On Marie Lombardi's personality: "She was a feisty lady, very friendly, but not overly or gushy. Nice lady. Very warm. She knew her mind and what she wanted. She didn't push herself around. She could have been, 'I'm Vince Lombardi's wife.' But she didn't. She was Marie."
On her feelings about Green Bay: "I think once she got to know people, but especially because he was winning, she felt very comfortable. From things she said to me, she did like it, once she adapted. Once they were winning and she acclimated and got to know people, I think she felt comfortable."
On any memorable moments with Marie: "Vince Jr. graduated from Premontre in 1960. We had Abbot Pennings (High School) here. There was a rivalry between the teams, but also the priests at each school. I remember the last game of the season was between Premontre and Abbot Pennings. It was at Minahan Stadium and Marie asked me to go with her. So we went and it was part snow, sleet, rain, you name it. It was a horrible night. By halftime, you couldn't see which player was which. And I said, 'Marie, it has been great, but I've had it with this weather.' She turned to me and said (his voice turned stern), 'Father DePeaux, this is my son's last high school football game. I'm staying and you're staying.' I thought, 'Boy, she's just like Vince. She's learned a few things from him.' But she meant it. She really did. She had a small umbrella and I had some gloves. She said, 'Father DePeaux, put your left hand in your pocket, put your glove on your right hand and hold the umbrella over us and we'll be fine.' I love that story."
On whether he stayed in contact with the Lombardis after they moved to Washington, D.C.: "I remember Marie telling me when they were in Washington, they came back from a (meeting) – I don't remember where it was, but they came back by train – and arrived at Union Station and were standing there waiting for a cab. She said one of the players came up and said, 'Coach, can I help you with your bags?' She said Vince would never do that, he'd always take charge of his own bag. But she said, he said to the player, 'Oh yes, I'd really appreciate it.' She said, 'Then I knew, he was seriously ill.' Before that, she said, 'I didn't really realize it, but then I knew.'"
On whether he got to know some of Lombardi's friends: "The Bourguignons and Lombardis were close friends. Marie said, 'How ironic it was that being such good friends and with Dick being vice president (of the Packers) that so soon after that they would both die of the same disease, … cancer.'"
On how much contact he had with Bengtson when he was coach: "Phil Bengtson, when he was an assistant coach, may have stayed there at times. He did bed-check sometimes. I don't know if he stayed there when he was head coach. Phil had kind of a quiet presence, but he exuded some authority. There was a lot of smoking back then. And, you're right, Vince was almost a chain smoker. Phil smoked, too. I think they smoked when they were watching their films and at their cocktail hour. But I don't recall them walking around the corridors with cigarettes. I never saw Vince with a cigarette when he was walking around or with the players. I don't recall seeing many of the players smoke."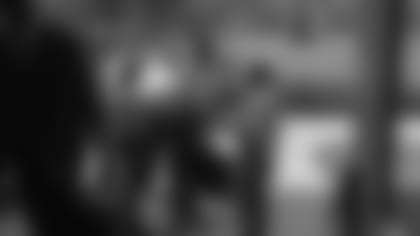 On whether players ever grumbled to him about Lombardi or any of the other coaches: "I never heard anybody complain about Lombardi or Bengtson or the coaches. I respected the players for that. They didn't come and sit in my room and bitch. They talked about what they were all about and how things were going, but that it was tough and, for the rookies, how intense it was trying to make the team."
On any dealings with Dan Devine: "I got to know Dan, not as well as I got to know Lombardi. He was kind of quiet and reticent. Early on, when I first came on, I came out of Sensenbrenner – I had already met him – and he followed me. I guess he thought I was a spy. He followed me across campus, back toward the church, the priory. We got behind Main Hall and I turned around and said, 'Hello coach.' Then he recognized me. He said, 'Oh, Father.' He thought I was a spy, too. I can't say I was a friend of his or ever talked to him. I never really had a conversation with him."
On the strike in 1974 when veteran players were prohibited from being on campus: "It was tense and the rookies, of course, were worried about their status and what was going to happen. It seemed they didn't want to get too involved. Knowing some of the rookies, it seemed that if they got too involved or took a strong stand that they might be given the door. I don't remember any picketing. I never saw any of that."
On how much time players spent on campus during the 1960s and '70s: "After breakfast in the morning, the players would go to practice. They'd come back and go to lunch. Some of them would rest: Put their feet up or lay on their bunk. Then they'd go back for the afternoon practice. Stop at Buck's Bar on the way back. Then they'd have a meeting again. So their leisure time was just to sit and relax, and recoup a little bit. The meetings at night would be held in Sensenbrenner. The large room there could maybe seat 100. Maybe not 100, but it was a large room. It was used as a lecture hall for classes. It was a dorm, but there were some classrooms in the basement."
On what he knew about Buck's Tavern and it being a hangout for players, more in the post-Lombardi years: "I knew Buck Janssen somewhat. I knew Buck Jr. very well. Buck Sr. was a very professional bar owner. Buck's was a family-oriented bar. Students. We all went there. They had a back room where you could have meetings. It was a very clean establishment, but it was a place where you could relax. Some places are bars and this was a bar, but not in the same category as some others. It was a social environment."
On the players' living quarters during camp: "It was kind of a Spartan existence, but it was a relaxed atmosphere. The dorm rooms had a bed on each side. As you entered there was a wardrobe and drawers on each side. There were desks back by the windows. They were your standard dorm rooms. Sensenbrenner opened maybe 1955 or in 1956. So it was the newest dorm on campus. Even when Victor McCormick opened in 1963, they stayed in Sensenbrenner. They were still in Sensenbrenner in 1974. I moved out (of Sensenbrenner) in '74 because they turned it into a girls' dorm instead of a men's dorm. Eventually, then, they had their meetings in the John R. Minahan Science Building. I think that was after they left Sensenbrenner, but maybe even during the last couple years they were in Sensenbrenner."
DePeaux died in 2020 at age 94. The above interview was conducted in 2009 for the book, "A Championship Team: The Packers and St. Norbert College in the Lombardi Years."