Bobby from Buena Park, CA
I'm going to try and vent quietly. I was in Green Bay for the opening of City Stadium in 1957. It became Lambeau Field in the 1960s. Why do the Packers make reference to Lambeau Field, 1957? Anyone there in the high command pay attention to history, tradition? Does anybody even care? Why a 1960s logo in a 100-anniversary documentary or your publications? Or how about with ads that include the year, 1919? Seems like the "graphics" people don't have all their oars in the water. Seems these would be important to get right.
I don't disagree with you. Green Bay City Stadium was dedicated Sept. 29, 1957. Following Curly Lambeau's death, it was renamed and dedicated as Lambeau Field on Sept. 11, 1965. So, yes, for accuracy sake, the stadium should be referred to as Green Bay City Stadium until the name was changed. But keep this in mind: Fewer and fewer readers remember the original name. Plus, it might be even more confusing for those who don't know the full history. The Packers' previous home from 1925 to 1956 was named City Stadium and is still used for high school football. Although it was renamed East Stadium in 1962, it reacquired the name City Stadium after a 2002 renovation. Here's how I handle it in my writing. In any reference to the stadium from 1957 through the first home preseason game of 1965, I call it Green Bay City Stadium. When the stadium commission named it on July 26, 1957, that was the full and official name and different from just City Stadium. As you may remember, most everyone living here at the time called one old City Stadium and the other new City Stadium. Therefore, if I suspect readers might not be able to follow my use of the official names, I occasionally still refer to them as "old" and "new" to distinguish between the two. And then there are times where I feel like it's a must to let readers know the stadium the Packers played in for eight seasons, starting in 1957, is the same stadium as today's and I'll refer to it thusly: "What is now Lambeau Field became the Packers' home in 1957." In line with that, I see no problem with using 1957 (not 1965) on Lambeau Field clothing and other dated merchandise. I don't think many shoppers are looking for sweatshirts with asterisks. But I strongly believe all of us here should get it right in stories. This summer, the Green Bay Press-Gazette in a mention of the days when there was a single practice field along Oneida Street referred to it as Clarke Hinkle Field. The field wasn't named after Clarke Hinkle until 1997, 40 years after it was created. That rankled me – so I identify with your vent. As for the logo, that's not my area of expertise. All I can tell you is that the "G" was adopted in 1961 and was associated with the last 58 of our first 100 seasons.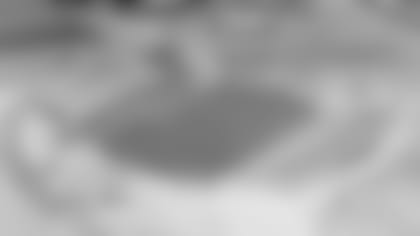 Is your book still on a timeline to be released by Thanksgiving?
Regretfully, no. But let me explain. Plans have changed dramatically along the way. I started out thinking I'd write a roughly 350- to 400-page book. But once I got into it, I decided there was no way I could do justice to our rich history in that many pages. David Maraniss' book just on Vince Lombardi was more than 500 pages. Something else I expected, but didn't fully comprehend, was that so many have gotten so much of our history wrong, it requires far more pages to correct falsehoods than to tell a story from scratch. For example, there's no proof, or really even any credible evidence, that Don Hutson signed two contracts coming out of Alabama in 1935 and, thus, was awarded to the Packers based on postmarks on envelopes. But I can't get away with just telling you that's what happened; trust me, my version is right. I needed to trace the origin of the fabricated stories, refute them step-by-step and then write the true story. That takes time and space. Additionally, I'll be providing a lengthy list of source notes at the end of each volume. That, too, is a time-consuming process, but an essential element in any credible book about history. Anyway, the plan now is to publish a three-volume set with a total page count of 750 or more. While we were hoping to rush it into print this fall, we subsequently decided it would be wiser to make sure we're doing this right and not compromising the final product. We're only getting one shot at telling the history of our first 100 years and we don't want to blow it. I'm nearing the finish line and depending on what life has in store for all us in 2021, we're hoping to publish early next year. What I appreciate most is that Mark Murphy, our CEO, has been totally supportive. His straightforward instructions from the beginning were to write a complete history and get it right. I'm hoping to fulfill his orders or wishes.
Jeff from Garden Valley, ID
I went to the Oracle (Alexa) and said, "Alexa, play the Green Bay Packer Fight Song." Sure enough, there was one. And to my amazement, I remember hearing it as a kid in the '60s and '70s every time the Packers were kicking off. The pace that the "Packer Band" played it at was really accelerated compared to what Alexa played, but it was definitely the same tune. Could you share the history and the origins of the Packer Fight Song?
I presume you are talking about, "Go, You Packers, Go." It was composed by Erich (often spelled Eric) Karll, a native of Reedsburg, Wis., and longtime resident of Milwaukee, in 1930. Karll was a vaudeville actor, radio personality, theater owner and composer, and apparently lived in Green Bay for a time in the 1920s. It was then, according to a 1953 Press-Gazette story, that he wrote the words for the song and brought them to Billy Burt, a local musician, who sat down at a piano in the WHBY radio studio and put Karll's words to music. Burt and some musician friends began playing the song over the air and later the Packers' Lumberjack Band started playing it at games. Is this the song you're referencing? "Hail, hail, the gang's all here to yell for you,—And keep going in your winning ways,——Hail, hail, the gang's all here to tell you too,——That, win or lose, we'll always sing your praises, Packers; Go,————you Packers, go and get 'em, Go————you fighting fools, upset 'em, Smash their line with all your might, A Touchdown, Packers, Fight, Fight, Fight, Fight on, ——— you Blue and Gold. to glory, win——this game the same old story, Fight, you Packers, Fight, and bring the bacon home to OLD GREEN BAY."
Thank you for your history of the Packers. I know it is ancient history, but please tell us about the players that came from the All-America Football Conference in 1950. I attended my first game as an 8-year-old in 1947. Thanks.
I envy you if you got to watch games at old City Stadium for 10 years. Still, my favorite stadium of all time. I believe I went to my first game there in 1952 when I was 5, but only have a vivid recollection of the last Packers game played there in 1956. Anyway, good question. The AAFC allocation draft was held June 2, 1950. The Packers' first pick and third overall was halfback Billy Grimes, who had played as a rookie with the Los Angeles Dons. Grimes played only three years with the Packers, but it was a good pick. He led them in rushing in 1950 with 480 yards and averaged 5.7 per carry. He also finished second in the NFL in punt returns with a 19.1-yard average. And he represented the Packers in the 1950 and '51 Pro Bowls. Their second choice was end Al Baldwin, who had played three years with the AAFC Buffalo Bills. He led the Packers in receiving in 1950 with 28 receptions and averaged 19.8 yards a catch, but then jumped to the Canadian Football League. It was a 10-round draft, but the Packers and Baltimore Colts were given five extra picks each by NFL commissioner Bert Bell for competitive balance reasons. Along with Grimes, the Packers' best choice was defensive end Abner Wimberly, also from the Dons. They drafted him with one of their two extra picks after the third round. Like Grimes, Wimberly played three years with the Packers. As a historical footnote, the Packers also drafted their first African-American player, tackle Jason Bailey of West Virginia State, but he didn't play. Also, keep in mind this was a draft of professional players, not the college draft, so Bailey isn't officially recognized as the first. Fullback George Rooks of Morgan State holds that distinction.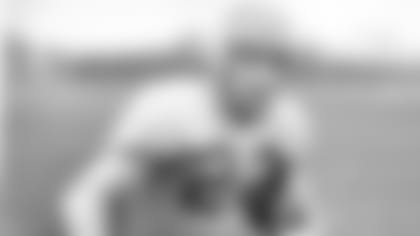 This note is to thank the people who made the "Legacy" boxset on Packers history real. Please pass on my thanks to those folks associated with the activity. The "Legacy" boxset of DVDs is enjoyable, entertaining and illuminating. I have laughed, cried, and better understood the events and input behind team decisions. I have also been reacquainted with the teams – and interesting players – of the past. While still disappointed about the lack of success of those 1970s and 1980s teams, recalling the optimism those teams often aroused and the unique characters associated with those teams is a pleasure. The Packers are the most interesting team in all of sports. This history, in an entertaining and historical way, helps explain why it is. While the ownership structure is usually cited for this, the team's successful history, its site in the league's smallest city, and the characters that have graced its roster and management all play their part. While "Legacy" is at its core a Packers story, it is recommended viewing for all (American) football fans. The Insider Inbox has teased at a book in process, by you, on the Packers. Any idea when we should be looking for it? Thanks again for your efforts.
Thank you for your kind words. I did some trimming here, but I think the gist of your message remains intact. I will forward it internally and to Khrome, our production company. See the second answer for more info on the book.