About the Packers FAN Hall of Fame
The first professional football team to have a hall of fame, the Green Bay Packers enhanced that distinction in 1998 by establishing a Packers Fan Hall of Fame. It was founded for the purpose of annually honoring a devout and longtime Packers fan.
The nominee who receives the most votes each year is named as the honorary fan and is inducted into the FAN Hall of Fame. In recognition of being selected to the FAN Hall of the Fame, the winner receives four club seats to a Packers home game; a $500 Packers Pro Shop gift certificate; a road trip for two to a Packers away game, including game tickets, air fare and hotel accommodations; and a one-year subscription to Packers Plus.
The honoree also will have his or her name added to the list of FAN Hall of Fame honorees recognized in the Packers Hall of Fame.
The search for the 2020 honoree for the Packers FAN Hall of Fame has been completed!
Kari Bernier of Dyersburg, Tennessee, was named the 22nd member of the Green Bay Packers FAN Hall of Fame on Feb. 17, 2020 at Lambeau Field.
A lifelong Packers fan, Bernier was selected by fans from 10 finalists during a voting period that ran from Jan. 1-31 on packers.com. More than 60,000 votes were cast from throughout the United States and countries around the world.
Bernier, who was born in Milwaukee, has lived all over the United States, taking her unwavering love of the Packers with her wherever she goes. Her dedication to the team began early in life, according to her parents, who say that when she was two years old, she would place her little wicker chair in front of the television so she could sit and watch the Packers.
Bernier met her husband, Brandon, in New Hampshire, and while he wasn't a big football fan when they met, she quickly converted him to a Packers supporter. They've visited Lambeau Field together and he bought her a share of stock, further fueling her excitement and love for the team.
Working as a librarian at a school in Tennessee, Bernier shares her passion for the Packers with many young sports fans and loves to explain why the therapy dog at her school is named Starr.
An excerpt of the nomination letter from Brandon reads: "Packers fans are definitely a special class of fanatic and my wife exemplifies that…She will talk to anyone that will listen about her team. None of our friends dare to say anything negative about the Pack...There just is no other passion quite like Green Bay Packers passion and Kari bleeds green and gold. I cannot think of anyone else more deserving of this honor."
Regarding her nomination, Bernier said: "I am completely dumbfounded and utterly thrilled to have the honor of being nominated! I know that I am just one of the countless Packers fans out there and therefore the distinction is that much more astounding. Hollywood loves to say that it's just an honor to be nominated but, in this case, it is sincerely and absolutely true. If chosen, I would do my utmost to serve Packers fandom well!"
USA Today Network-Wisconsin and Robert Haack Diamonds sponsor the Packers FAN Hall of Fame.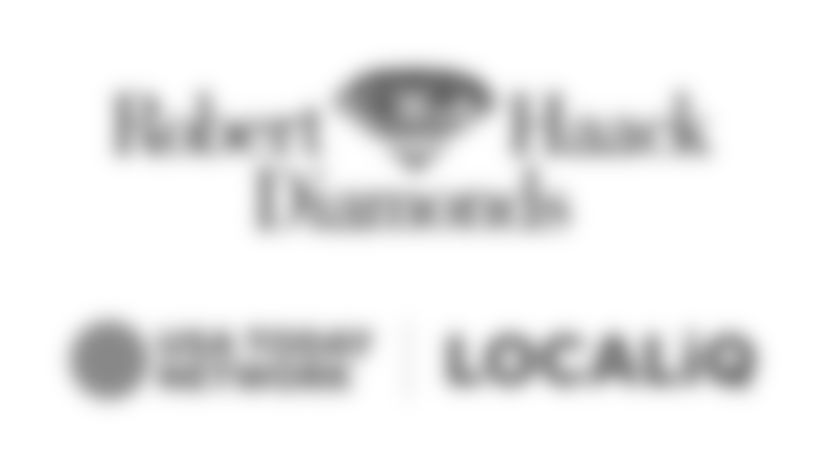 Packers FAN Hall of Fame Inductees
2019 - Amy Nelson, Fence, WI
2018 - Marguerite "Mugs" Bachhuber, Green Bay, WI
2017 - Frank Lamping, Union Grove, WI
2016 - Patricia Nevala, Menomonie, WI
2015 - Steve Schumer, Gillette, NJ
2014 - Vivian Scherf-Laabs, Cedarburg, WI
2013 - Edward Fritsch, Sheboygan, WI
2012 - Rick Steele, Greensburg, PA
2011 - Tom Little, Mount Sterling, IL
2010 - Jim Becker, Racine, WI
2009 - Allan Hale, Green Bay, WI
2008 - Richard "Ike" Eisenhauer, Wauwatosa, WI
2007 - Rich Barbera, River Vale, NJ
2006 - Kathy Lazzaro, Milwaukee, WI
2005 - Dorothy Hanke, Milwaukee, WI
2004 - Sister Isaac Jogues Rousseau, Milwaukee, WI
2003 - Wanda Boggs, Brookfield, WI
2002 - Paul Mazzoleni, Green Bay, WI
2001 - Ed Jablonski, Wausau, WI
2000 - Louis Gardipee, Black River Falls, WI
1999 - Mel Knoke, Appleton, WI