Packers FAN Hall of Fame Finalists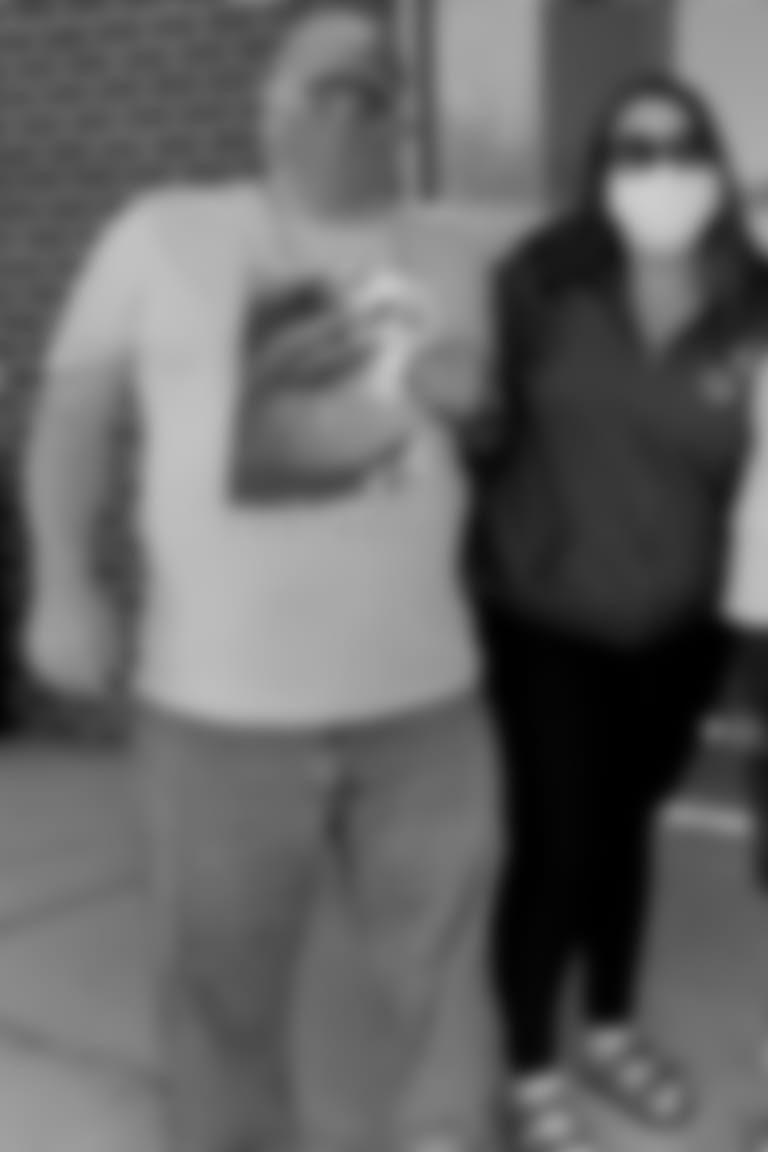 William Bartlow – Charlottesville, VA
If anyone asks you what is there to know about William "Billy" Bartlow they would say "Oh he's a Packer fan". Anyone that knows my dad knows the Green Bay Packers probably saved his life. Let me explain: my father grew up in several orphanages until he finally landed at Miller School in Crozet Virginia. This school provided discipline, brotherhood, leadership and it was the first time he ever heard Vince Lombardi speak.
Billy was 13 years old and was enthralled by the respect, diversity and tenacity Lombardi stood for. My dad knew he wanted to belong to an organization so passionate not only about the team but about the people. The entire structure of the Packers was a resemblance of my father's own childhood to that point. Feeling like he was not good enough, having people doubt him and having to work 3x harder than others just to prove he was enough. My father fell in love that day with football and with the Green Bay Packers.
He played football for Miller School believing he would someday play for the Packers and belong to the legacy. There were several years the Miller School team was called "the shoeless wonders" they played the games wearing no shoes because they had none. That did not stop my dad from playing hard and focused just like Lombardi taught. I believe the inspirational speech Lombardi gave expressing "Leaders are not born they are made" gave my father the drive he needed to believe in himself.
My father evolved into an adult but stayed true to the foundation of the Green Bay Packers. He is faithful watching every game since falling in love so many years before. His youngest daughter's middle name is "Starr" after, yep you guessed it the legend. My father has a shrine of Green Bay memorabilia and has stayed a faithful fan through thick and thin wins and losses. He has had the privilege to visit the stadium and the beautiful town of Green Bay multiple times allowing his dream to come true. He is a proud owner of stock and was overjoyed in 2004 when he was able to attend a game in the renovated stadium that also housed his brick he was so proud of.
Every Sunday or Monday or Thursday my father is perched in front of the TV to watch, root for, support and sometimes yell at his beloved Packers. My father had a very rough beginning the feelings of worthlessness and abandonment never fully go away but in the depth of that brokenness he found purpose and that was the Green Bay Packers.
It would be his life's honor to be inducted into the Packers Hall of Fame and dedicate that memory to the family he has always been a part of!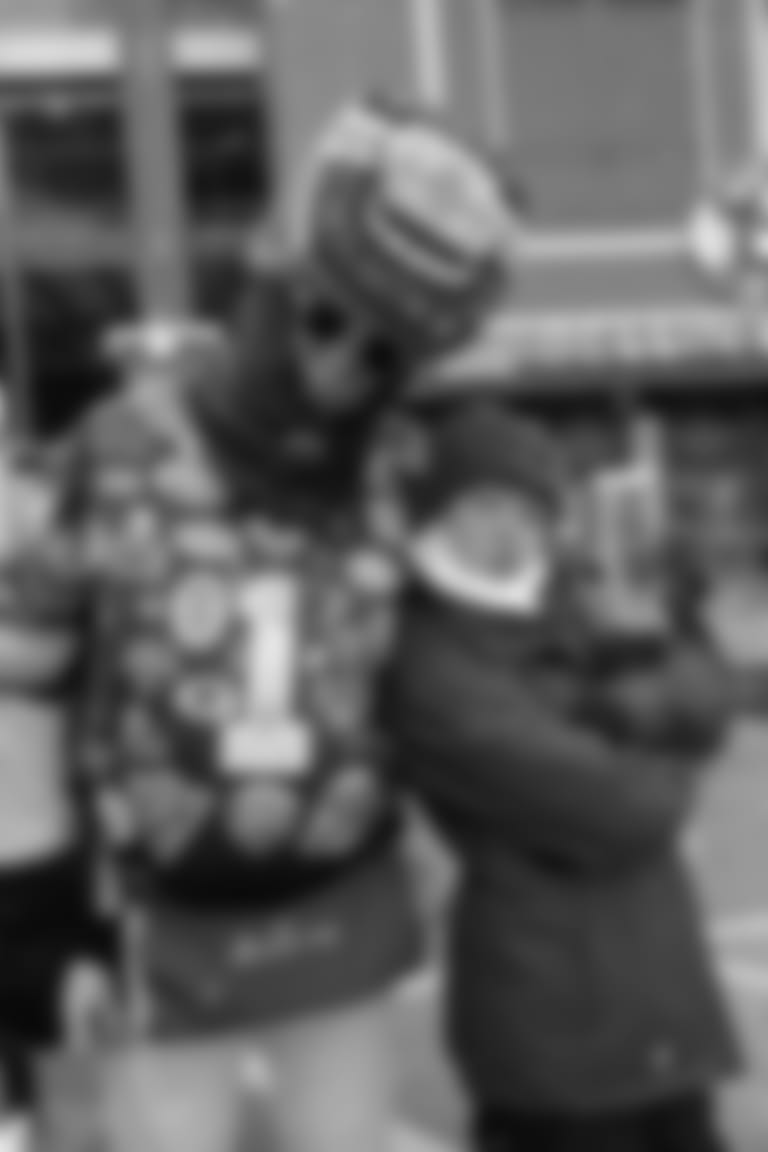 Wayne Sargent – Kewaskum, WI
I am nominating my grandpa, Wayne Sargent, for the 2021 Packers FAN Hall of Fame Contest. My Grandpa is the self-proclaimed, "Ultimate Packer Fan". This started back in 2010 when he won the Ultimate Packer fan contest by submitting a photo he took while at a Packer game. Then in 2011, he won the Guiness Beer Boldest Fan of the Game Contest. In 2013 he was voted into the top 25 semifinalists for the ESPN hall of fame. He even was invited to cook on the Rachael Ray Show in 2015 representing the Packers in her annual Super Bowl Recipe Playoff episode. He is the founder of the Ultimate Packer fan connection which brings Packer fans together at a fundraising event from near and far. His proudest accolade, besides being my grandpa, is being a member of PFUFA (Professional Football Ultimate Fan Association). Besides being known as "The Ultimate", he has a sincere passion for helping people. He is a member of the Kiwanis Club in his hometown and has been for many years. This year, he was appointed Deputy Lieutenant Governor for District 3 in Wisconsin. He sat on the Kewaskum Chamber of Conference for several years and he's a member of the Kiwanis fundraising committee for children with autism; he has chaired and assisted with many charitable events. He has also been a bell ringer for the Salvation Army for the last six years. My grandpa supports the Green Bay Packers phenomenally as well! He lives in a house with yellow siding and green shingles and windows and his entire basement is a Green Bay Packer shrine which has been filmed by different news stations. He attends every Packer home game and even as many away games as my grandma allows him to. He's always dressed up in his "Ultimate Packer Fan" game day gear and greets all fans with a smile. I had the privilege of attending my first Packer game with him this past November. That's where the picture I'm uploading was taken. He even has his own trading cards with his picture on it that he hands out to people. This may be embarrassing to some (like my grandma) but I think it's cool that he's so outgoing and tries to add to the fan experience when attending a game! It's for all of these reasons that I think my grandpa should be recognized by the Packers Fan Hall of Fame! Thank you for considering him!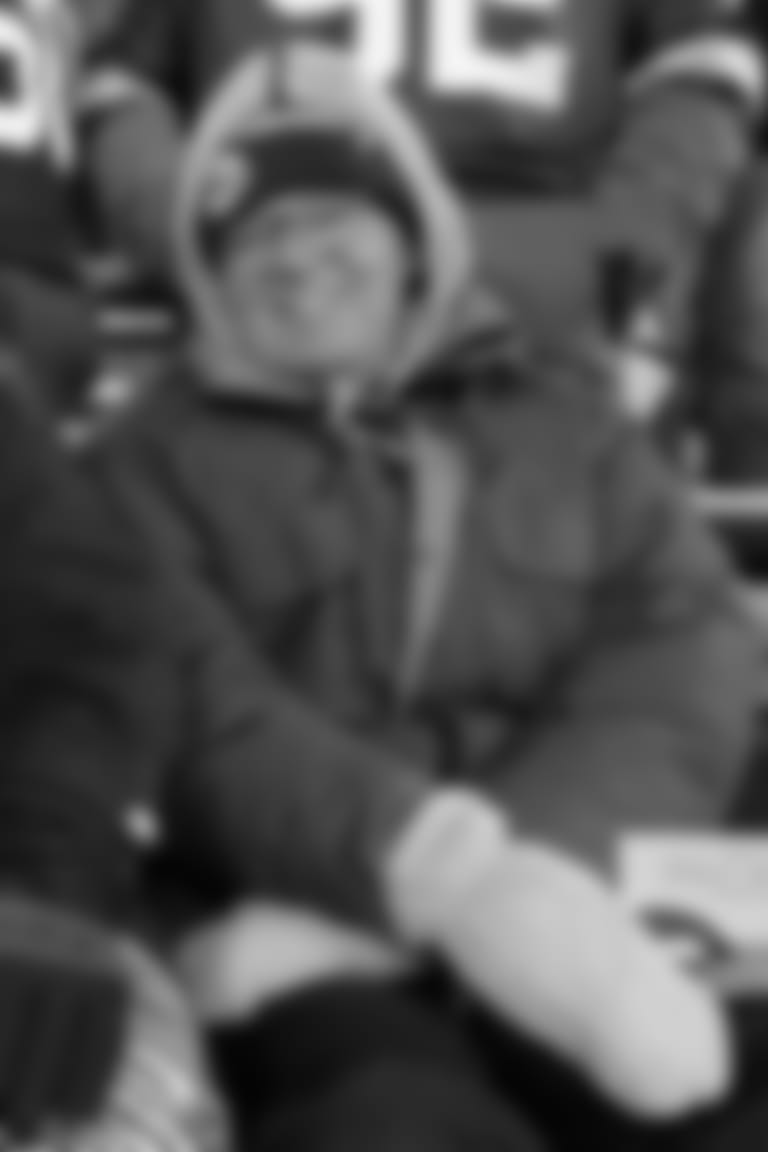 When you think of great moments in Packer's history, there are few fans who have been there for the biggest - the Ice Bowl in 1967, Super Bowl 31 in New Orleans, Super Bowl 45 in Dallas - but Tom Malchow, native of Neenah, Wisconsin, has seen all of them. Born in 1937, Tom first started going to games in the early 1960s when he would buy two tickets from a neighbor. Since then, his love of the Packers has been a gift for him to share with his four children and thirteen grandchildren. In 1986, his job took him from Neenah to Minneapolis. Rather than enjoy a closer commute in Minnesota, Tom and his family moved to Hudson, Wisconsin - where he still lives - because at the time, it still put him in the Packers television market. More than 55 years after his first game, Tom still drives to every home game, more than 250 miles each way. He has few rules when it comes to the Packers, but one of them is you never EVER leave a game early. No matter the score, no matter the temperature, he is a Packers fan win or lose, and he will stay to support the team to the last minute of the game. One of the greatest thrills of his life was in 2018 when he stepped onto the hallowed field of Lambeau as a Welcome Ambassador, beaming in his gold jacket as he cheered the players onto the field. For their 61-year marriage, his best friend and constant game day companion was his wife MarJean. The pair was inseparable, rivaling Bart and Cherry Starr for their warmth and devotion. Sadly, this past year Tom lost MarJean. In the wake of that loss, the Packers have been a welcome distraction and a way to stay connected to friends and family. As fans have returned to Lambeau, this season has served as a return to normalcy for Tom, with his family taking turns in joining him for games. At age 84, only a few weeks after hip replacement surgery, he braved the steps of Lambeau to watch his beloved Packers beat the Steelers. After more than three decades of brats at Lambeau, never missing an away game on tv, introducing his grandkids to the players' bike ride, and sharing his love of the Packers with the love of his life, Tom has built a community and a life around the Green Bay Packers. No matter where he travels, he sports a Packers hat or a sweater, and if he spots a fellow Packer Backer he can't wait to start up a conversation with them or give them a passing smile. After a lifetime of passion and loyalty to 'the Pack,' he is an inseparable part of what it means to be a Packer fan for so many. Tom Malchow is a fan who truly lives the words of Vince Lombardi, "God, family and the Green Bay Packers."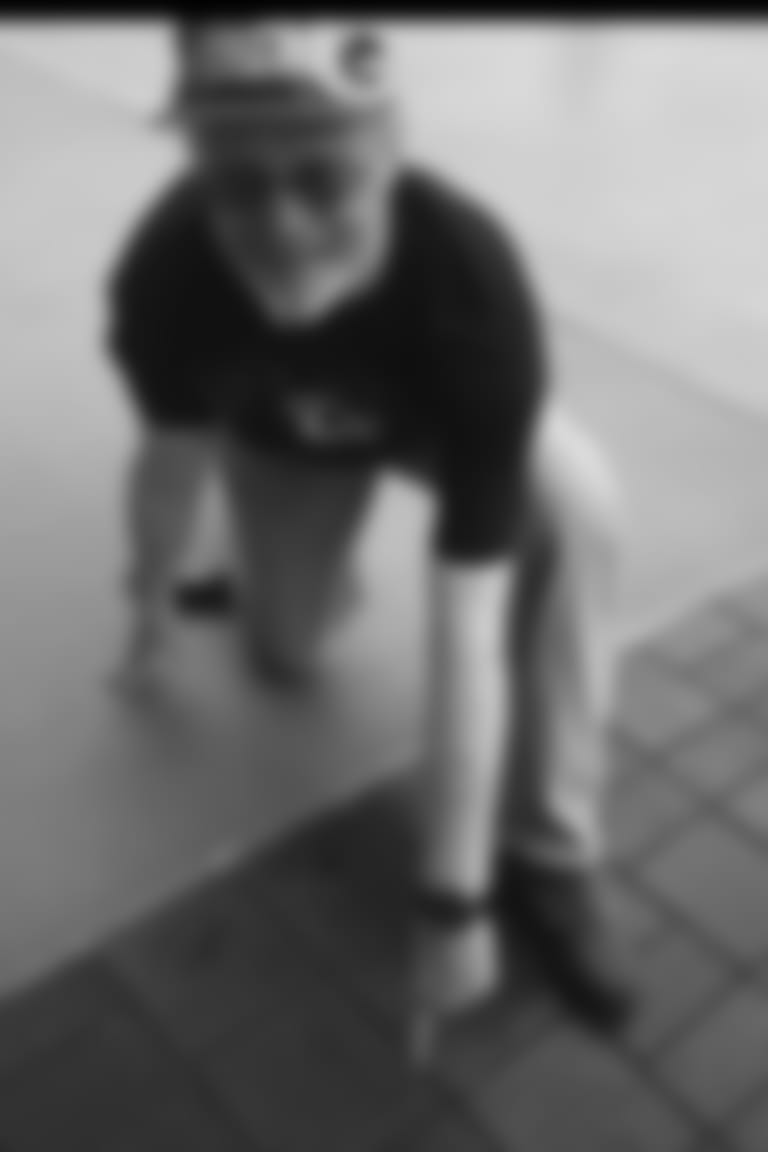 Rick Burgard – Sheboygan, WI
To say that Rick Burgard is a fan of the Packers is an understatement. Though he has his share of Packers items, Packers plates on his car, and bricks with his name at Lambeau; his loyalty to the team isn't measured with memorabilia but by memories. While serving in the Air Force from the 1970s-90s, streaming and subscription services weren't an option for catching games that were outside of your television market. It would have been easy to cheer for the hometown teams, who often had better records during many of those seasons, but he stayed loyal to the Packers. No matter the team's standing he wore his shirts each week and cheered when games were broadcast. After moving back to Wisconsin his devotion to the team continued to grow. Rick was able to catch all of the games on TV, take his kids to appearances by players, and was even lucky enough to get tickets to attend a game. One year while touring Lambeau he asked how he could volunteer with the team. Well, that question has led to more than 20 years as an usher. During one of the renovations he was stationed on the field near the visiting team's tunnel where he enjoyed welcoming players and coaches to Lambeau Field, home of the champion Green Bay Packers. The majority of the years have been in the same section. Our family jokes he was put on the "injured reserve list" when he was unable to usher for two seasons due to knee replacement surgery. Upon his return he was assigned back to his same section where he was welcomed back by season ticket holders who have become much of an extended family. A photo in the Green Bay Press Gazette shows him ushering during the 2020 Covid season with limited fans. The Packer schedule plays an important role in Rick's life. Family holiday celebrations are planned so they don't conflict with any games. Rick doesn't take time off work for many things, but he makes sure to save some of his yearly vacation to allow him to usher for Monday and Thursday night games. With a two hour commute and reporting early for games it means a large part of his day is taken off so he can support the Packers. Though he is not a fan of shoveling snow at his own home, Rick has shown his dedication to the team by driving more than an hour to Lambeau to help remove the snow for game day. He was once featured in a segment for the Weather Channel about this unique tradition. As a shareholder he takes pride in "his team". Rick has made sure to share his love of the Packers with his kids and eight grandchildren. A tradition he started is to add the grandchildren to the season ticket waiting list upon birth so the tradition continues. Rick is deserving of the honor of being a member of the Packers Fan Hall of Fame.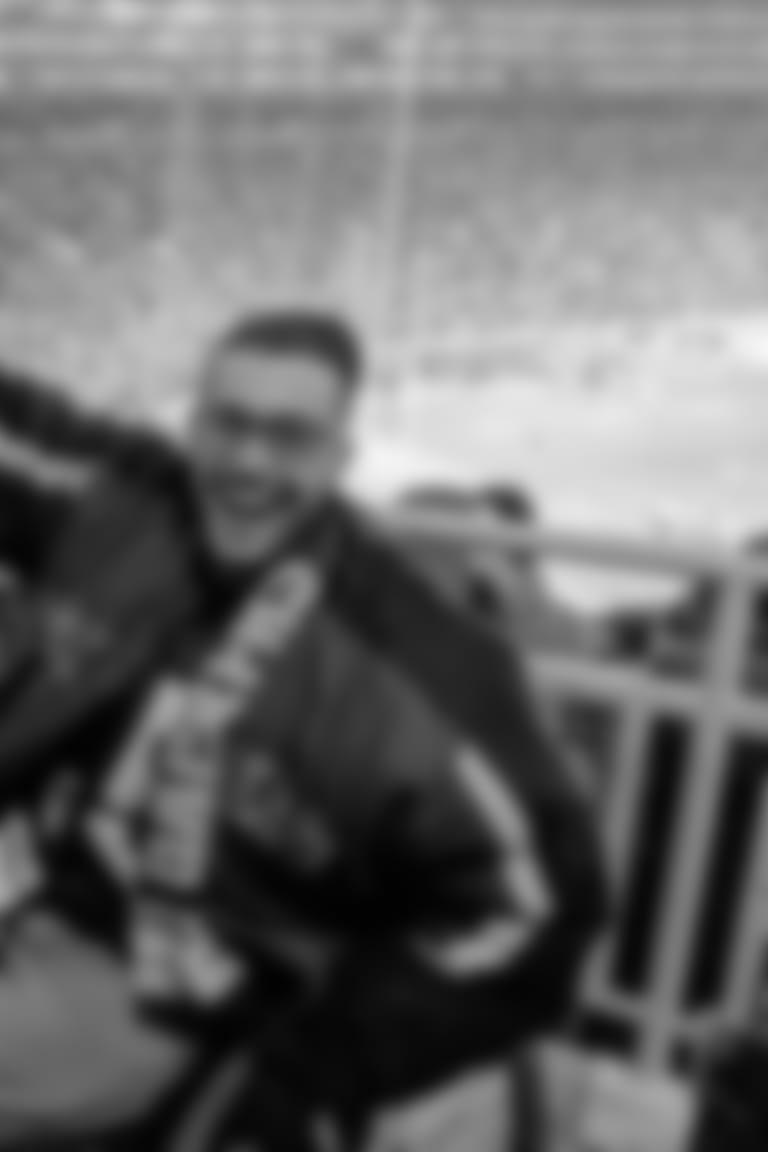 John Kuziej - Burnsville, MN
My son, John Kuziej, should be in the Packer Fan Hall of Fame for a number of reasons. To begin with, John was a Packer fan before he was born!
John was born 3 months premature. The weekend before he was born, my wife and I visited Green Bay and the Packer Hall of Fame. On our drive home my wife went into labor. We often joke that John loved the Packers so much he wanted to be born right then so he could see what was happening at the Hall of Fame and also say he was born in Green Bay! He was 2 pounds when born and was diagnosed with Cerebral Palsy when he was 2. He lives his life using Lombardi's motto as inspiration: "It's not whether you get knocked down, it's whether you get up." Being a person with a disability is challenging, but every Sunday when the Packers play, John forgets his disability and transforms into the greatest Packer fan of all time.
John and I try to go to Lambeau for one game a year. Our first game together was when John was 2 and has been a great bonding experience for father and son, an experience we've shared for over 25 years. At games fans gravitate to John. Fans want to share in his passion and tend to run over to give him a high-five or shake his hand when the Packers score. There hasn't been a game at Lambeau yet where John hasn't lost his voice for a day or two after the game!
During high school John was the manager of the football team and even though his school was located in Minnesota, everyone knew about his love for the Packers. When the season ended and the seniors were given tokens of appreciation, John's gift was a homemade Packer blanket that he proudly took with him to college.
John's accumulation of Packer memorabilia, including autographed helmets of Jerry Kramer, Bart Starr, Ray Nitschke, Charles Woodson, Donald Driver, Brett Favre, plus many more is impressive; however, it is more than just those material items when describing John's love for the Packers. Though he will never be on the field making a play for them, John is with the team for every game and every play, cheering them on with an unequaled intensity.
From wearing Packer pajamas when he was a baby, to collecting Packer football cards as a teenager, to wearing Packer clothing as an adult, John's bond with the Packers has been with him his entire life. There is a special connection between John and the Packers and I feel he would be an outstanding addition to the Packer Fan Hall of Fame. His spirit and determination are truly representative of the spirit of the team and their dedicated fans. He might have been knocked down a few times in his life, but thanks to the Packers, he always gets up and is always ready for the next play!
Joanne Heney Swietlik – Green Bay, WI
In December of 1930 a Hall of Fame Packer fan was born. My mother, Joanne Heney Swietlik, was born and raised on Jackson Street on the east side of Green Bay. She grew up with the legends, lived the loyalty, and has built a foundation of legacy for her children, her grandchildren and her great grandchildren.
Growing up with the legends started very early for Joanne as her father, James Heney, attended Green Bay East High and played football with Curly Lambeau. As long as she can remember the Packers were part of her family. Her Uncle Jerry Clifford was one of the "hungry five" who helped draft the Articles of Incorporation for the Green Bay Packers and is in the Packer Hall of Fame. Joanne's second cousin, Jim Crowley, one the Four Horsemen of Notre Dame, coached Vince Lombardi at Fordham University. Growing up, it was not unusual for her to see the players around town. Whether she was dating players or babysitting Don Hutson's children, she was surrounded by legends. Joanne attended games at City Stadium and the games she could not attend she would listen to on the radio. She attended the Ice Bowl and the first two Super Bowls. When Bart's name is mentioned her eyes well up with tears as number 15 will always be her favorite.
Loyalty to the Green and Gold was never questioned. In 1953 she married, moved to Milwaukee, had five children, and of course, became a season ticket holder of the Milwaukee games. Growing up, we understood that being a Packer fan was not a choice- it was mandatory. Special events were scheduled around games, and it was almost as important to watch every game as it was to attend mass. Close games were tough on Joanne. She would pray her green and gold rosary as she would cuss at the opponent. She was known to nervously pace, walk in and out of rooms, and negotiate with God to help us get the win. Joanne would tell you herself that she bleeds green and gold. This undying loyalty has been instilled in her children, her children's children, and her children's children's children.
Joanne is turning 91 on December 3rd and has watched, attended, or listened to over 1200 Packer games. She often says that she just wants to see "one more". She is not referring to one more year but one more Super Bowl win. She is still glued to the TV when her team plays. It's hard for her to stay up for the night games, however she is known to wake up in the middle of the night to check the score and watch the highlights on the iPad that is next to her bed. My mom has taught us many things and will be remembered for many things but the thing that four generations will know about her more than anything is that you stay true to your hometown team. Go Pack Go!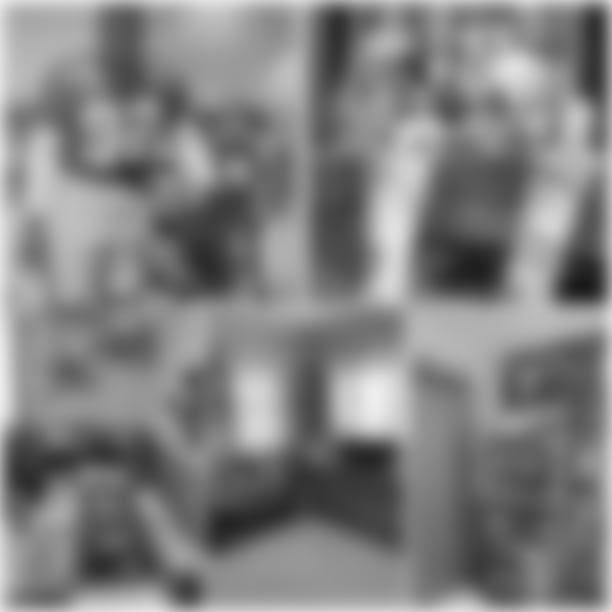 Jeff Yasick – Mazomanie, WI
It is with the utmost honor that I humbly nominate Jeff Yasick to become the newest inductee into the Packers Fan Hall of Fame. Jeff, a 37-year-old man from Mazomanie, WI, is many things. He is kind, hard-working, loving, a wonderful cousin, and arguably the most die-hard Packers fan you will hopefully have the chance to encounter in your lifetime. Our extended family bleeds green and gold, but none can match Jeff's loyalty to the Pack. It would be easy to understand where this passion began, given the tangible evidence. While my cousin Jeff is seven years my senior and I was too young to recall the day myself, our family revels at the opportunity to watch the video footage of Reggie White stopping to sign an autograph and take a picture for Jeff one day at training camp. The most special part of this core memory for Jeff was that Reggie, who had to delicately maneuver his way through a mass of swooning fans more efficiently than he would penetrate an NFL offensive line on a Sunday as he traveled towards Ray Nischke field, neglected to stop for all fans, save one: Jeff. You can imagine the feeling of euphoria Jeff felt that day as his burdensome walker inhibited his ability to keep up with the fleeting mob to get an up-close experience with his idol, only for him to stop and interact. There could be many reasons why Reggie decided to stop for Jeff that day. Maybe it was pure luck and a random selection. Perhaps it was Jeff's physical disability and Reggie was exhibiting empathy. But what if it was something more than the naked eye can decipher, something like Reggie's innate ability to sense Jeff's heart that made this connection possible? Instead of surrendering to or feeling defeated by a life with cerebral palsy, Jeff persevered that day. He didn't groan at his inability to progress towards Reggie as quickly as everyone else, but decided to push forward as fast as he could. That day is the perfect example of who Jeff is as a Packers fan, and as a person in general: relentless and loyal. Thus, a Packers fan was spawned that day. In the years since that day, Jeff's passion has flourished. Since Jeff graduated high school in 2003, he has been a season ticket holder. I can guarantee that the ushers in Section 129 all know Jeff by name, and have playfully asked him a number of times to quiet down! Not only does Jeff pour most of his hard-earned money at his multiple jobs into his tickets, he insisted on paying extra to have the Packers "G" emblazoned on his leg braces to show his true ties. One walk into his bedroom would have you "blinded by the light" that is Green and Gold memorabilia. It is my honor to nominate Jeff for this prestigious induction, and I trust you will see the same passion and promise that Reggie did that day.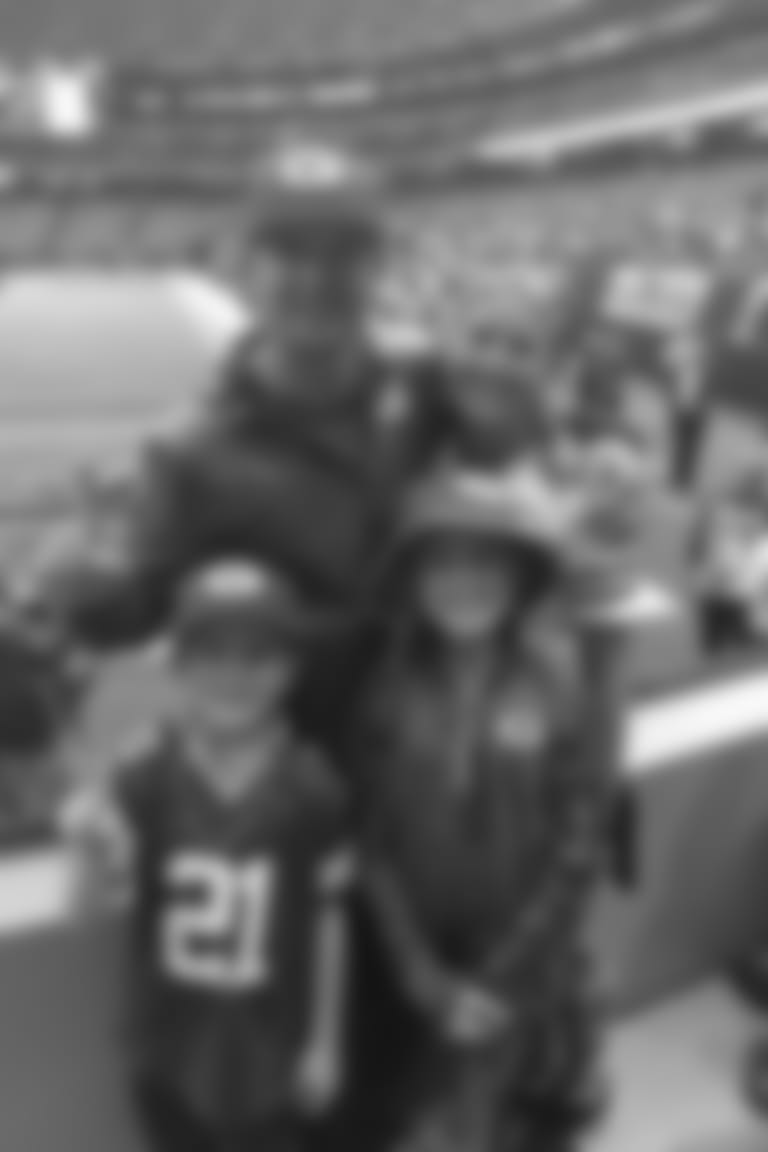 I would like to nominate my husband, David Guld. I first met Dave in the summer of 1999. My first clue that he was a huge Packer Fan were the several green & gold tattoos he had, but his true fan status became apparent once the season began. He would never miss a game. A famous story he told often was of a college formal date. The girl had asked him to go to an out-of-town formal. He agreed on the condition that they would be home before noon on Sunday so he could watch the game. The story goes that girl & friends he was with was not willing to get up early after a long night and he was not home in time for kickoff. Needless to say, that was the last date with her!
Once while traveling to New Orleans of course, we had to make a "quick" pit stop in Kiln, MS to visit the home of Brett Favre. After a visit to the Broke Spoke, Dave of course had chatted up the bartender and discovered that Brett's parents owned a supper club just down the road. I guess I knew where we were heading for dinner. Upon sitting at the bar, we soon discovered that Brett's dad Irv was sitting at the bar. It didn't take long for Dave to strike up a conversation with him and earn an invite to watch the next day's preseason game with the family.
Dave has passed his love of the Packers on to his son Cooper. As soon as he was able to watch and sit through a game, Dave began taking Cooper to each home game. They loved to arrive in Green Bay the night before just to soak in the atmosphere. They also started a new tradition together. They decided it would be fun to wear the opposing team underwear as brush-off to the competition! Each year they tried to make it to a different away stadium including Chicago, Phoenix, Minnesota & Atlanta.
Unfortunately, Dave was diagnosed with cancer in 2016. While sitting outside during cold season games became a struggle, he was able to secure indoor seats and continued on attending with Cooper. He was able to fight off his cancer and go into remission in 2017, but it reared its ugly head again at the end of 2018. During a month-long hospital stay at the end 2019 Dave received a box full of goodies from the Packers along with a visit from Chris Jacke when he was in the ICU. These things put a huge smile on his face and kept him going in the face of the biggest fight of his life.
Ultimately Dave lost his battle on September 30, 2020, but he was watching the Packer games right until the very end. To be named to the fan hall of fame would have been something he dreamed of.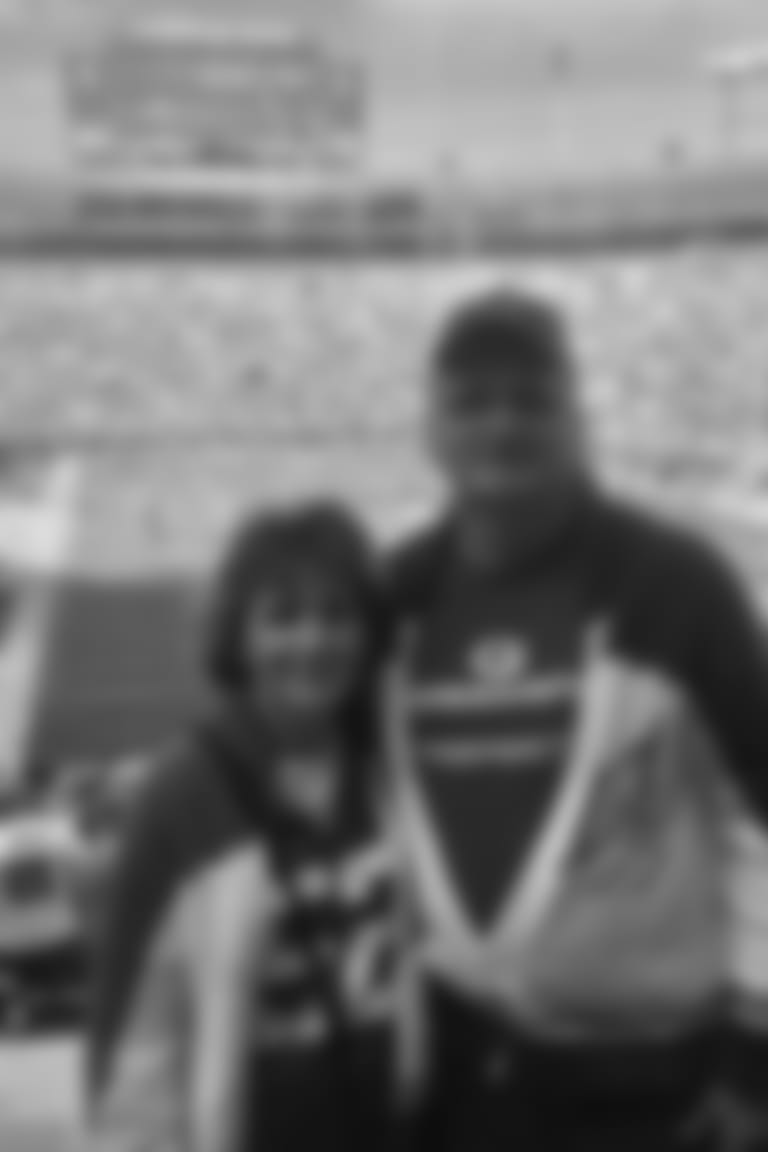 Carri Emmerich – Sturgeon Bay, WI
We would like to nominate Carri Emmerich into the Packer Hall of Fame. Carri is by far the biggest Packer fan you will ever meet. She lives and breathes the Green Bay Packers 24/7. Carri's love for the Packers started at an early age. As a child, Carri would bond with her father by watching Packer games together. Every Packer game she would sit down with her tape recorder and commentate the games. She would then replay her tape recordings the following week, waiting for the next Packer game to be played. As time grew on Carri retained all of her knowledge of Packer games, rosters and players. She can rattle off the names and rosters of Packer players she grew up watching. In fact, in Carri's household, her husband's friends call Carri to talk about the Packer games. She remembers every play, good or bad. While most men have their "man cave" in their basement, Carri has her Packer cave. She has Packer memorabilia hanging up everywhere. Carri was lucky enough to marry the man of her dreams who just happened to have Packer season tickets passed down to him. Carri and Joel have been married for 34 years and in that time she has only missed a few Packer home games. Rain, shine or blizzard she cheering on the green and gold. Carri has passed along her love for the Packers to her children. She has instilled the motto "Sundays are for God, family and the Green Bay Packers." Every Sunday we watch the Packer game at her house or under the bright lights of Lambeau Field. Most families go up north or on vacation, we go to Packer games together as a family. When the Packers are away you will not find Carri sitting down watching the games. She usually paces back and forth behind the couch from the start of the game until the end of game. She is not able to eat or drink. She is dedicated to the 60 minutes the Packers play each week. There are so many stories we could share about Carri's love for the Packers. She is a very passionate person, especially when it comes to her Green Bay Packers and family. We feel very lucky to have her as a wife, mother and grandmother. GO PACK GO!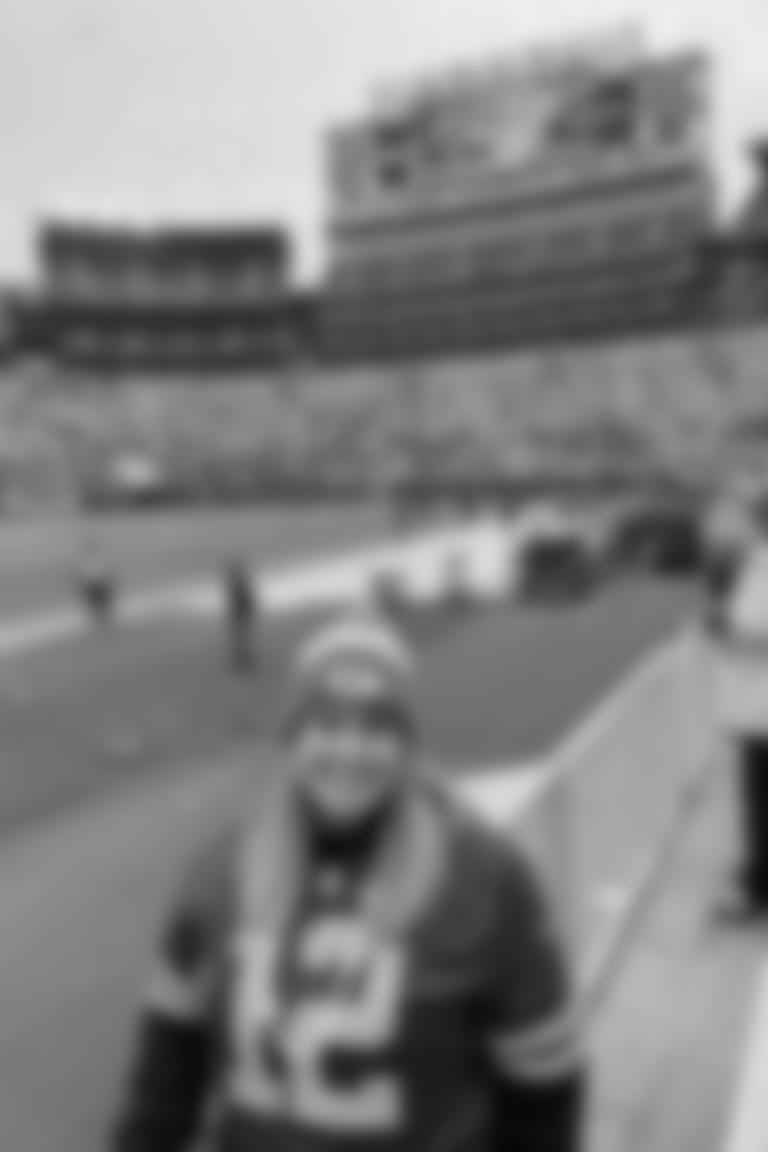 Alyssa Scoda – Scranton, PA
My name is Alyssa Scoda and I'm a 23 year old fan from Pennsylvania. I'm writing in to nominate myself and share my story. One of my earliest memories is watching a packers game on a Sunday night with my dad. I'm originally from Scranton, Pa. which is filled with a large mix of football fans including the Eagles, Steelers, Giants and Jets due to the location of my hometown. Growing up I was always a proud Packers fan. Usually the odd one out but I was always so proud of my team and the bold green and gold. People were always shocked by my knowledge of the packers at a young age. I would study the roster to try to call out who was who on every play. By the end of the season I knew every player and their position, which is still true to this day. People always ask me, "Alyssa, how did you end up a packers fan?" and my response is always the same…. "Well, I grew up in a household where my dad was a Packers fan and my mom was a Cowboys fan, so I think I made the right choice." After that, everyone usually smiles and laughs! I always felt so strongly about my love for the Packers and the connection my dad and I had with the team. In 2017 my dad had a stroke. I had always thought that him and I would visit Lambeau together and be able to share that experience. Due to his current health condition he has a hard time remembering the players and struggles to focus watching the games. Although he has improved, he is unable to go to Lambeau field. This past October, I attended Lambeau field for a Packers game with my fiancé. I took as many pictures as possible to share with my dad that he really appreciated. Him and I cried together as we both knew how special those pictures were. I nominate myself as a person who grew up learning football through the packers. I had always wanted to visit Lambeau and once I was able to it was an experience I was truly grateful for. As a kid I never thought I could be so lucky to ever go there and as soon as I had the opportunity to go, I went. The Packers organization, the players, the field, and the town of Green Bay are so special to me. For me, it is a place so magical, that it brings true tears of joy.
"Being named a finalist is an absolute dream come true. The names of the fans in the Green Bay Packers Fan Hall of Fame includes those who love the Packers just as much as I do. To be considered to be in the Hall of Fame along with some of the most dedicated and passionate fans is truly an honor. I'm overwhelmed with joy to be considered. Go Pack Go!" – Alyssa Scoda