Arnie Herber​
Height: 5-11; Weight: 203
College: Regis (Denver), 1929
Inducted Pro Football Hall of Fame: 1966
NFL All-Decade Team: 1930s
Official NFL All-Pro Team (11-man team, chosen 1931-42): 1932
Other years selected to an all-pro first team: 1935, '36
Packers All-Time Team: 1946, '57
A Green Bay native who joined the Packers only two years after graduating from Green Bay West High School, Herber developed into pro football's first great long-ball passer. He also was part of the game's first famous passing combination: Herber to Hutson.
Herber was the first passer in NFL history to throw for more than 1,000 yards in a season, finishing with 1,239 in 1936 when the Packers won their fourth NFL title. Herber also led the league in passing in three of the first five seasons that statistics were kept. In addition to winning the passing crown in 1932, '34 and '36, he also led the league in touchdown passes in each of those three seasons.
The Herber-to-Don Hutson combination was unleashed on Sept. 22, 1935, in a 7-0 victory over the Chicago Bears. On the first play from scrimmage, Herber hit Hutson, a rookie playing his second game, on an 83-yard bomb to account for the game's only touchdown.
When Herber's time with the Packers ended following the 1940 season, he held the NFL record for most passing yards with 6,741 and should have been credited with more. That total didn't account for any yardage from his first two seasons, before statistics were officially kept.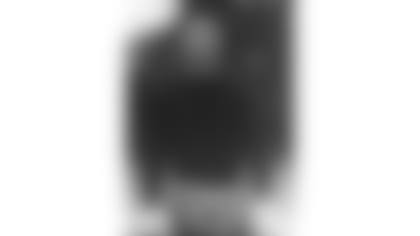 Herber did most of his passing from the right halfback position. When quarterback Red Dunn retired after leading the Packers to three straight championships from 1929 to 1931, Curly Lambeau revised his Notre Dame Box offense. He put Herber at right halfback and made him his primary passer while turning the Packers' quarterback into a blocking back. Herber also called signals from his halfback position.
Although inducted into the Pro Football Hall of Fame as a quarterback, Herber started only two games there during his 11 seasons with the Packers, and both were in his rookie year. In fact, it was in mid-October 1930 when Lambeau shifted Herber from quarterback to halfback.
Once Cecil Isbell joined the team in 1938, Herber shared passing duties with the young star. Nevertheless, Herber led the Packers in passing yards once again when they won the 1939 NFL championship.
After being out of the game for three years, from 1941 to 1943, Herber returned during World War II and played two seasons for the New York Giants. When he retired following the 1945 season, he had officially thrown for 8,041 yards, which was the third-highest total in league history at that point.
Herber was inducted into the Pro Football Hall of Fame in 1966. Oddly, he was a better long passer than short passer.
"Between 40 and 60 yards, Herber is the greatest passer who ever played football," Lambeau said in 1940. "He completes a greater percentage of his passes beyond 40 yards than many recognized passers complete within 30 yards of the line of scrimmage. His ability is the marvel of all football coaches, but too many times fans, seeing him hit the flying Hutson at 50 yards, think the Packers are lucky. We are lucky. We are lucky we have Herber."
The Packers announced Herber's signing on Aug. 9, 1930. He had played freshman football at the University of Wisconsin in 1928, but became academically ineligible and played his only year of college football at tiny Regis College in Denver, Colo., in 1929. He returned to UW on probation in February 1930, but flunked out in June and joined the Packers.
After playing 10 games as a rookie on an NFL championship team, Herber was released by the Packers after playing in the first three games of the 1931 season. They dropped him after being threatened with a steep fine for exceeding the league's 22-man player limit. On Aug. 20, 1932, the Packers announced Herber was returning to the team, and he became their featured passer at age 22.
After playing a diminished role in 1940, Herber was waived on Sept. 9, 1941. In 11 seasons with the Packers, he played in 111 games and started 49, including 30 at right halfback and 17 at left halfback.
Born April 2, 1910, in Green Bay, Wis. Given name Arnold Charles Herber. Died Oct. 14, 1969, at age 59.