Bill Forester​
Height: 6'3"; Weight: 237
College: Southern Methodist, 1950-52
Associated Press All-Pro Team (chosen since 1940): 1960, '61, '62
Other years selected to an all-pro first team: 1963
Pro Bowl Selection (game played since 1950): 1959, '60, '61, '62
Packers 50th Anniversary Team: 1969
Considered a productive starter but on six lackluster teams in Green Bay, Forester emerged as one of the best outside linebackers in the NFL once Vince Lombardi took over as coach in 1959. In fact, if not for Forester's staying power under Lombardi, his legacy would be much different.
From 1953 to 1958, Forester never played on a winning team and failed to make a Pro Bowl or receive any all-pro recognition. Over his final five seasons, all under Lombardi, Forester played on two NFL championship teams, was selected for four Pro Bowls and was named Associated Press All-Pro three times.
Known as Bubba to his teammates, Forester also had the distinction of serving as defensive captain of the Packers from 1957 to 1963. "Kind of a silent leader," former teammate Bobby Dillon said of Forester. "He had the respect of everybody on the team. Everybody knew he was a good player and tended to his business. And he didn't make any mistakes. He called the defenses."
Forester also was remarkably durable, never missing a game in his 11 seasons with the Packers. Overall, he intercepted 21 passes and recovered 15 fumbles.
The highlight of his career might have been his performance against the Baltimore Colts on Nov. 18, 1962. Although sacks weren't yet recorded as an official statistic, the play-by-play from that game had him sacking the great Johnny Unitas four times in the first half as the Packers escaped with a 17-13 victory despite being outgained 382 yards to 116. "That, by the way, is as fine a football game as I've ever seen Bubba Forester play," Lombardi said afterward.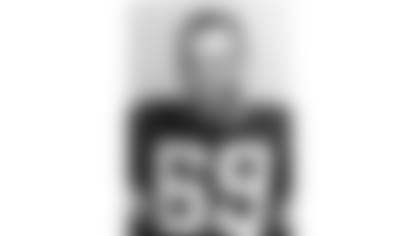 "He was the old pro, the leader and the captain," Norb Hecker, Lombardi's defensive backfield coach from 1959 to 1965, said of Forester. "Vince liked those kind of guys. He was never a problem. He was a stable linebacker. He couldn't cover very well. He didn't have any kind of speed. But he was good against the run. He could plug those holes inside."
The Packers selected Forester in the third round of the 1953 NFL draft. An all-Southwest Conference defensive tackle as a senior, Forester was considered a prospect at tackle, fullback and linebacker. Initially given a look at fullback when he reported from the College All-Star Game, he was moved to middle guard before the opener and led the Packers in tackles with eight.
Forester played mostly middle guard through 1956, but he also was used at linebacker depending on the defensive alignment. In 1957, he settled in at outside linebacker and basically played there the remainder of his career.
In all, Forester played in 138 straight games. He announced his retirement two days before the Packers played their 1963 finale in San Francisco. 
Born Aug. 9, 1932, in Dallas, Tex. Given name George William Forester. His brother Herschel Forester also played in the NFL from 1954 to 1957 with the Cleveland Browns. Bill died April 27, 2007, at age 74.