Bob Mann​
Height: 5'11"; Weight: 172
College: Michigan, 1946-47
As the first modern-era African-American player to play for the Packers in a regular-season game, Mann endured unimaginable obstacles just to gain that opportunity.
But he made the best of his situation.
In 1951, his first full season with the Packers, Mann led the team with 50 receptions, 696 yards and eight touchdown catches. In 1952 and '53, he was the Packers' second leading receiver. 
Mann joined the Packers on Nov. 25, 1950, the day before that season's final home game and played the next day against San Francisco, catching one pass for eight yards.
While it has since been determined that Walt Jean played in 19 games for the Packers in 1925 and '26 and was of African-American descent on his father's side, apparently unbeknownst to his teammates, Mann has long been recognized as the first black to break the color barrier in Green Bay. Prior to the start of training camp in 1950, the Packers signed James Clark and James Thomas, World War II veterans who had helped Ohio State win the 1949 Rose Bowl, but they were cut before the season started.
Generally embraced by teammates and fans alike, Mann always looked back fondly on his time with the Packers. "I didn't have any problems at all," he said in 1988 when he was inducted into the Packers Hall of Fame. "Everyone treated me real well." And most of his teammates did. "The football players liked him a lot," said Buddy Burris, who played two seasons with Mann. "He was a good ol' boy. He was a good athlete and a good football player. He was one of the best ends in football in my opinion."
Yet there were also teammates who felt Mann might have accomplished even more in Green Bay if not for the biases he faced. One was having to stay apart from them on some road trips due to local Jim Crow laws that legalized racial segregation in hotels and elsewhere. Former teammate Ray DiPierro also said in 2001 he befriended Mann and took "a lot of backlash" for it from maybe a handful of other Packers.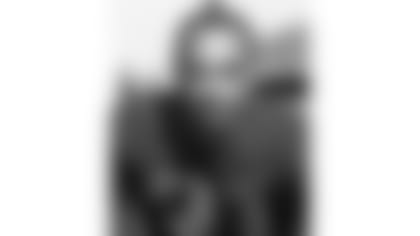 In three nearly full seasons and two partial ones with the Packers, Mann caught 109 passes for 1,629 yards, a 14.9 average, with 17 touchdowns. Blessed with big, sure hands, Mann's best performance might have come on Dec. 16, 1951, when he caught 11 passes for 123 yards, in a 42-14 loss to the Los Angeles Rams.
"Bob Mann just glided," said former teammate and two-time Pro Bowl halfback Billy Grimes. "He wasn't exceptionally fast, but he was dependable. You knew where he was and if you got the ball to him, he'd get some yardage."
When the Packers signed Mann, he already had played two years with the Detroit Lions. In fact, he and Mel Groomes were the first blacks to play for the Lions in 1948, two years after pro football reintegrated following 13 years of the NFL being a whites-only league.
In Mann's second season in Detroit, he finished second in the NFL in catches with 66 and led the league in yards with 1,014, but the Lions insisted he take a pay cut before the next season. Mann held out and was shipped to the NFL's New York Yankees in August 1950. The Lions had traded fullback Camp Wilson to the Yankees for future Pro Football Hall of Fame quarterback Bobby Layne, but Wilson refused to report and the Lions substituted Mann as payment. Then when the Yankees cut Mann before the season started, he claimed the NFL was "blackballing" him.
The Packers were nine games into the 1950 season when they signed him as a free agent. 
In all, Mann played in 38 games for the Packers and ranked second in all-time receiving to Don Hutson when he was cut early in his fifth season with them. The Packers announced they had waived Mann on Oct. 22, 1954, more than six weeks after he sustained a knee injury in the fourth preseason game. Mann had appeared in only two of the Packers' first four regular-season games and had failed to catch a pass.
In 1996, Mann said he also might have been the first player in Packers history to wear a face-guard on his helmet.
Sixteen years after he last played for the Packers, Mann received a law degree from the Detroit College of Law and went into private practice. Before lettering twice for the University of Michigan, Mann served in the Navy during World War II.
Born April 8, 1924, in New Bern, N.C. Given name Robert Mann. Died Oct. 21, 2006, at age 82.