Bob Monnett
College: Michigan State, 1930-32
Monnett was an ideal fit for Curly Lambeau's Notre Dame Box offense and especially the left halfback position. All players needed to be versatile during the Iron Man era of pro football when the rules required they play both offense and defense. But as Lambeau's left halfback, Monnett needed to be an accomplished runner, passer, blocker and kicker. And he was all of that.
Monnett was squat enough to run off tackle and more of a dodging, darting runner in the open field. Milwaukee Sentinel sports columnist Stoney McGlynn once likened him to "a South Dakota jackrabbit." Former Milwaukee Journal sports columnist Oliver Kuechle described Monnett as a "hellcat on wheels."
Monnett's roles in the passing and kicking games were similar. He was used to throw short passes, and kick extra points and short field goals. He also was a solid defender.
While Monnett might have been overshadowed throughout his career by such legends as Johnny Blood, Arnie Herber and Clarke Hinkle, he was talented enough to share playing time with them.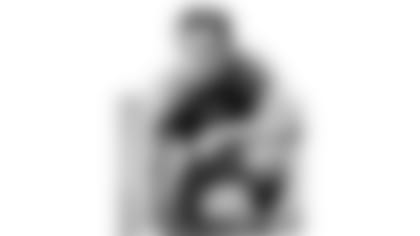 He also complemented them: The more potential passers in the backfield, the more threatening it made Lambeau's offense. "So many high-class passers makes for added deception in the Bays' aerial game," McGlynn explained in 1938. "Pass plays off reverses and spinners are that much more effective because often there are two or three men handling a ball, or faking to handle it, and in many cases each man is a potential passer."
During his six seasons, Monnett passed for 2,227 yards compared to Herber's 4,443 yards. Monnett also rushed for 1,488 yards compared to Hinkle's 2,372 during that stretch.
In 1938, Monnett was having one of his best seasons even though another talented back with an even better skill set, Cecil Isbell, had joined the team's ranks. In the end, Monnett played in only eight games that year due to injury, but still led the NFL in touchdown passes with nine.
"All-around good player," said end Bernie Scherer. "Triple threat. A real good team man and clutch player. I always liked to catch his passes because he put up those soft floaters. Herber and Isbell kind of zipped them to you."
The Packers announced Monnett's signing on June 9, 1933. That was three years before the first NFL draft and Monnett was highly sought by several NFL teams. But he said he chose Green Bay on the recommendation of two men: Jim Crowley, his coach at Michigan State and a former star at Green Bay East High School under Lambeau, and Roger Grove, a Michigan State teammate in 1930 who had signed with the Packers two years before Monnett.
In six seasons, Monnett played in 63 games and started 37, including 33 at left halfback. He injured his back in 1938 and quit the following spring when he accepted a job in his hometown.
Born Feb. 27, 1910, in Bucyrus, Ohio. Given name Robert Curtis Monnett. Died Aug. 1, 1978, at age 68.