Bob Skoronski​
Height: 6'3"; Weight: 249
College: Indiana, 1953-55
Pro Bowl Selection (game played since 1950): 1966
Packers All-Modern Era Team: 1976
As permanent offensive captain of the Packers from 1964 to 1968, Skoronski filled what was then a prominent leadership role on the only team in history to win three straight NFL championships under a playoff format.
While he was perhaps less heralded than some of the five mainstays on Vince Lombardi's offensive line, Skoronski also might have been one of its most consistent performers. In all, he played on five NFL championship teams.
Skoronski shared the left tackle position with Norm Masters over Lombardi's first six seasons then became a fixture at that position on the teams that won three straight NFL titles from 1965 to 1967.
In 1959, Lombardi's first season, Skoronski and Masters split starts based on who had the highest grade the previous game. In 1960, Skoronski started all but one game. In 1961, Skoronski started the opener, but injured his knee, paving the way for Masters to start until Jerry Kramer injured his ankle in the seventh game. That forced Lombardi to revamp his offensive line. Gregg moved to guard, Masters to right tackle and Skoronski started the final seven games and the NFL championship at left tackle.
The two went back to sharing time in 1962 with Skoronski usually starting but often rotating with Masters by offensive possession. They followed a similar routine in 1963 with Masters getting more starts. Although the two players were best of friends, they weren't fond of the arrangement. "When people talk about the great Packer line, they just skip over our position," Skoronski said that year.
When Jim Ringo was traded before the 1964 season, Lombardi moved Skoronski to center to get bigger in the offensive line. Skoronski was two inches taller and 25 to 30 pounds heavier than Ringo. Skoronski started the first seven games at center, but subsequently moved back to left tackle and didn't miss a start over his final five seasons. With that in mind, quarterback Bart Starr pushed Skoronski as a candidate for the Pro Football Hall of Fame in the early 2000s. "If you checked his blocking grades each week, they were just a fraction under Forrest," Starr said in 2003.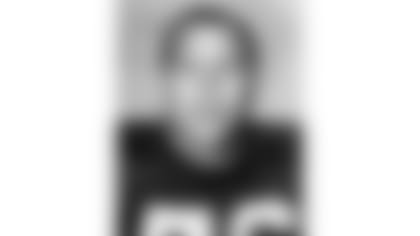 "The most underrated football player on our team," tight end and fellow Packers Hall of Famer Gary Knafelc said of Skoronski. "Whenever it came to grades, (Forrest) Gregg and Skoronski were always the top two. (Skoronski) was probably the smartest guy on our ball club. He could do it all. Bob was so good, nobody even thought about him. He was so underrated. Jerry (Kramer) and Fuzzy (Thurston) were always talking. Bob never said a word, just out-blocked everybody."
The Packers selected Skoronski in the fifth round of the 1956 NFL draft, but he nearly gave up the game before his career even started. On Aug. 12, 1956, shortly after reporting from the College All-Star Game, Skoronski and No. 1 draft pick Jack Losch left training camp in Stevens Point and headed to their respective homes. Skoronski was in Darby, Conn., when he told a reporter three days later he wasn't sure he wanted to play pro football. He was considering going to law school, but then had a change of heart and returned to camp on Aug. 17.
Seven weeks later, Skoronski started at left tackle in the Packers' season opener and remained there for all 12 games. While Skoronski played more than Gregg, a fellow rookie who made his six starts at right guard, coach Lisle Blackbourn wasn't much concerned about their pecking order. He was just thrilled about what the future held for both. "They are the kind of rookies with which to build a championship club," Blackbourn presciently said in early December before the final two games. "They have size, are learning fast and have class."
However, both of their futures were put on hold when they were called up for military duty. Skoronski went into the Air Force and played football for the Bolling Air Force Base while missing two NFL seasons.
After Skoronski returned, he played nine seasons under Lombardi and one under Phil Bengtson. In all, he played in 147 games, missing one in 11 years.
Skoronski announced his retirement on June 10, 1969.  
Born March 5, 1934, in Ansonia, Conn. Given name Robert Francis Skoronski. Died Oct. 30, 2018, at age 84.
*(The "National Football League: 1962 Record Manual" and "Total Football: The Official Encyclopedia of the National Football League," credited Skoronski with playing in only 13 games in 1962. Based on the NFL's official score sheets from that season, there were two games where he wasn't listed: Nov. 22 and Dec. 9. There is photographic evidence of Skoronski playing on Nov. 22 and newspaper coverage, including post-game quotes where he talked about being on the field for specific plays, providing evidence he also played on Dec. 9.)