Dave Hanner​
Defensive Tackle: 1952-64
Height: 6'2"; Weight: 257
College: Arkansas, 1949-51
Pro Bowl Selection (game played since 1950): 1953, '54
Packers 50th Anniversary Team: 1969
Packers All-Modern Era Team: 1976
Affectionately called "Hawg" by his teammates, Hanner was the anchor of the Packers' defensive line for most of his 13 seasons. Throughout his career, he was durable, unrelenting, instinctive and a student of the game, but he truly found his niche as the stay-at-home left defensive tackle on Vince Lombardi's first two NFL championship teams in 1961 and '62.
Playing between two future Pro Football Hall of Famers, left end Willie Davis and right tackle Henry Jordan, Hanner was the perfect complement. His job was to stack blockers at the point of attack and be on alert for draw plays and screens so Davis and Jordan could use their speed and quickness to rush the passer and run plays down in pursuit. "He was a rock, almost immoveable," former teammate Paul Hornung once said. "And one tough son of a gun."
That's not to say Hanner didn't make his share of big plays. In Lombardi's first game as coach in 1959, he registered a fourth-quarter safety in a 9-6 victory over the Chicago Bears. Pre-Lombardi, Hanner was credited with 10 tackles and a fumble recovery that set up the Packers' only touchdown in a 7-6 victory over the Baltimore Colts in 1954.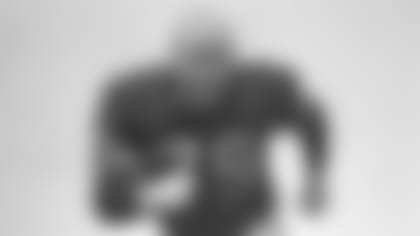 When Hanner retired, he and Buckets Goldenberg shared the Packers' record for most seasons played at 13. Hanner's durability was best illustrated when he underwent an emergency appendectomy five days before the second game of the 1961 season. At that point, he had played in 109 straight games and, unofficially, had missed roughly five plays in nine seasons. He missed one game following his surgery and was back 12 days later to face the Bears.
"Hawg' they call him," Pro Football Hall of Fame quarterback Y.A. Tittle once said. "He's no pass rusher, he's just a big old smart, hand-fighter. He sits back and fends those blockers off, left and right, and smells for screens and smells for draw plays."
The Packers selected Hanner in the fifth round of the 1952 NFL draft. He won a starting job at defensive tackle as a rookie and held it until the second half of his final season when Ron Kostelnik replaced him for the final seven games. In all, Hanner played in 160 of 164 games, missing three in 1964, his final season.
Always a fan favorite, Hanner was honored with "Hawg Hanner Day," on Nov. 18, 1962. Fans raised enough money through the sale of "Hawg Hanner Buttons" to present him with a station wagon and a tractor in a pre-game ceremony. It was one of the most genuine and generous displays of gratitude ever extended to a Packers player by the team's fans. And nobody was more on board with it than the sometimes hard-hearted Lombardi. "There is no one more deserving," he said.
When Lombardi finally forced Hanner into retirement in the locker room before the Packers' final preseason game on Sept. 11, 1965, he immediately added him to his coaching staff. Hanner coached the Packers' defensive line from 1965 to 1971. He was named defensive coordinator in 1972 and was given the added title of assistant head coach in 1975. Fired following the 1979 season, Hanner returned as a scout in 1981.
Hanner took over the Packers' quality control program in 1982 and then returned to scouting in 1983. He served as an area scout until he retired after the Packers won Super Bowl XXXI at the end of the 1996 season. In all, Hanner spent 44 years with the Packers: 13 as a player, 15 as a coach, 15 as a scout and one in quality control. His tenure in football operations was longer than any player or coach in Packers history. Hanner played and coached under Lombardi and served as a scout under Pro Football Hall of Fame general manager Ron Wolf.
Former Packers historian Lee Remmel once said of Hanner, "He is as honest as the sky is blue."
Born May 22, 1930, in Parkin, Ark. Given name Joel David Hanner. Died Sept. 11, 2008, at age 78.