Don Chandler
College: Florida, 1954-55
NFL All-Decade Team: 1960s (Punter)
Pro Bowl Selection (game played since 1950): 1967
Packers All-Modern Era Team: 1976 (Kicker)
Don Chandler was essentially the first placekicking specialist in Packers history and also the trusty toe on teams that achieved the unprecedented. During his three seasons in Green Bay, the Packers won three straight NFL championships, something no franchise had done since the introduction of postseason play in 1933. Chandler served as the team's kicker all three years and as their punter in 1966 and '67.
Overall, Chandler converted 48 of 83 field goal attempts, missed only three of 120 extra-point tries and averaged 41.9 yards on 135 punts with the Packers. While Chandler's field goal percentage of 57.8 might pale in comparison to the soccer-style kickers who followed him, he was a straight-on kicker who finished his career with the same percentage as Lou Groza, the game's most prolific placekicker at the time.
Chandler's most important field goal might have been his 25-yard game-winner that lifted the Packers over the Baltimore Colts, 13-10, after 13 minutes 39 seconds had elapsed in overtime in the Western Conference playoff following the 1965 season. But more memorable was his controversial 22-yarder with 1:58 left in regulation. That was the kick that tied the score at 10-all and forced overtime. The Colts claimed the ball sailed wide right. Chandler, in turn, dropped his head in disappointment as he followed its flight and later expressed doubts about whether the kick was good or not. The dispute prompted the NFL to change its rules and extend the height of the goal posts before the following season.
The next week, Chandler kicked three more field goals as the Packers beat Cleveland, 23-12, to win the first of their three straight NFL titles. Chandler also kicked the first extra point in Super Bowl history when the Packers scored the first touchdown en route to beating Kansas City. In Super Bowl II, he kicked four field goals in the Packers' victory over Oakland, setting a Super Bowl record that he still shares.
In 1967, when the Packers won their third straight title, Chandler delivered two, game-deciding field goals. One was a 46-yarder against the wind to beat Chicago, 13-10, and the other a 19-yarder with only eight seconds remaining to edge Minnesota, 30-27.
Chandler also still holds the Packers' record for longest punt: a 90-yarder against San Francisco on Oct. 10, 1965. In addition, he never had a punt blocked in his 135 attempts.
"It almost gave us two guys when we got Chandler," said end Boyd Dowler, who played on all nine of Lombardi's teams. "He was experienced. He had been in championship games and all that kind of stuff, and he was a good guy. He knew how to win. He had been in pressure situations. He performed well under pressure."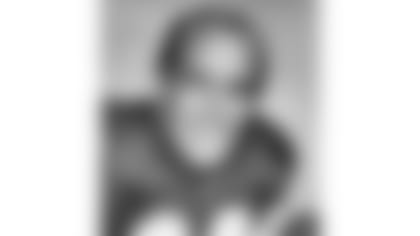 The Packers announced they had acquired Chandler on Jan. 12, 1965, in a trade with the New York Giants. Actually, the trade was consummated on Jan. 4, 1965, based on Chandler's personnel file in the NFL office, and the Giants reacquired him for their own third-round choice in the 1966 NFL Draft. Here was how it worked. On Nov. 26, 1964, two days before the 1965 draft, the Giants traded their 1966 third-round pick to the Packers for Dallas' third-round selection in 1965, which the Packers had previously acquired for quarterback John Roach. In other words, the Packers basically traded Roach for Chandler while giving up the two draft picks they briefly owned in the deals.
Chandler had been the Giants' punter since 1956 when Vince Lombardi was one of their assistant coaches and had taken over as their kicker in 1962. However, he had contemplated retirement before the 1964 season and had asked if he could be a part-time player, showing up only for a day or two of practice before each game. Chandler also was coming off his worst season, having made only nine of 20 field goal attempts.
Erratic as he was, the Packers were even worse off with Paul Hornung. In 1964, Hornung was one of only two position players and the only offensive player to handle his team's placekicking chores. He had a terrible year, converting 12 of 38 field goal tries, and that was what convinced Lombardi to finally acquire a specialist.
In 1961, Lombardi had signed Ben Agajanian as a safety net when Hornung was called up for military duty, but the 42-year-old stand-in attempted only two field goals. Pre-Lombardi, Dick Deschaine had served as the Packers' first punting specialist from 1955-57, but he wasn't a placekicker. Although early in his tenure Lombardi expressed displeasure with his punters at times and said it was "too much to ask" of Hornung to play offense and double as a kicker, he used only position players for those two roles over his first six seasons, for whatever reason.
Oddly enough, when the Giants traded Chandler, they did so because they no longer felt they could afford to carry a specialist. Thus, they used four different position players as their kicker in 1965 and they were a combined four of 25 on field goal tries with rookie quarterback Bob Timberlake making only one of 15. Timberlake was the player the Giants drafted with the choice they received from the Packers that originally was part of the Roach deal. Halfback Ernie Koy, who replaced Chandler as the Giants' punter, finished 11th among the NFL's 14 qualifiers.
Meanwhile, Chandler rebounded to make 17 of 26 field goals in his first season with the Packers and finished fifth in punting with a 42.9 average.
Chandler also was an athlete as much as a kicker even if he wasn't used on either offense or defense. He had played in the backfield at the University of Florida and occasionally filled in as a back with the Packers' scout team in practice.
Chandler announced his retirement on July 13, 1968, to concentrate on his real estate business in Tulsa, Okla., and resisted efforts by the Packers to lure him back when their kicking game quickly turned into a calamity.
Born Sept. 5, 1934, in Council Bluffs, Ia. Given name Donald Gene Chandler. Died Aug. 11, 2011, at age 76.