Forrest Gregg​
Height: 6'4"; Weight: 249
College: Southern Methodist, 1953-55
Inducted Pro Football Hall of Fame: 1977
NFL 75th Anniversary Team: 1994
NFL All-Decade Team: 1960s
Associated Press All-Pro Team (chosen since 1940): 1960, '62, '63, '64, '65, '66, '67
Other years selected to an all-pro first team: 1961
Pro Bowl Selection (game played since 1950): 1959, '60, '61, '62, '63, '64, '66, '67, '68
Packers 50th Anniversary Team: 1969
Packers All-Modern Era Team: 1976
Press-Gazette All-Century Team: 1999
Having played in what was then a club-record 187 consecutive games, Gregg was the ironman of Vince Lombardi's teams that won five NFL championships during the 1960s. Gregg also was the most decorated member of Lombardi's much vaunted offensive line and the most versatile.
Right tackle was Gregg's usual position and in the 1960s that meant facing most of the best defensive ends in the game. Pro Football Hall of Famers from that era, Gino Marchetti, Deacon Jones and Carl Eller all played on the left side in the Western Conference and faced the Packers twice a season.
Considering the Packers won more titles under Lombardi in a seven-year span than any team in history and Gregg was a seven-time Associated Press All-Pro, he clearly was one of the best players on arguably pro football's greatest dynasty.
Gregg was a picture of intensity, utterly unselfish in his approach, a master technician and highly valued by Lombardi. "One of the finest linemen I've ever seen," Lombardi said in 1963. "He's out there giving 100 percent on every play." Gregg also was tireless and highly consistent. "The guy just never seems to make a mistake," Norm Van Brocklin, coach of the Minnesota Vikings, said in 1963.
Gregg was AP All-Pro seven of eight years from 1960 to 1967, including at guard in 1965. He started 10 games at left guard that year and made at least five starts at right guard in 1956, 1961 and 1964.
Under Phil Bengtson, Lombardi's successor, Gregg served as offensive captain of the Packers and doubled as a player-coach. He served as captain in 1969, and as a player-coach in 1969 and 1970. In 1969, Gregg assisted line coach Ray Wietecha. In 1970, Gregg served as the offensive line coach while playing in 14 games and starting four at right tackle.
Gregg was inducted into the Pro Football Hall of Fame in 1977.
"This is another real football player," was how Lombardi described him in "Run to Daylight," which was published in 1963. "Marie (Lombardi's wife) calls Forrest a picture ballplayer and that's what he is. He's a fine downfield blocker, too. His speed isn't great but he's very quick off that ball and he has that mental sharpness to adjust quickly to sudden situations. He has that knack of getting in front of the runner and, with his excellent sense of timing, of making the key block. When you combine all this in an offensive tackle with his ability and willingness to play guard, you've got quite a man."
The Packers selected Gregg in the second round of the 1956 NFL draft. Given a look that season at both tackle and guard positions, as well as defensive end, Gregg wound up playing in 11 games and became the starting right guard at mid-season. Gregg missed the final game after being called into the Army and then all of 1957. He played that year for Fort Carson, near Colorado Springs, Colo., and earned a spot on the 11-man all-Armed Forces All-Star Team.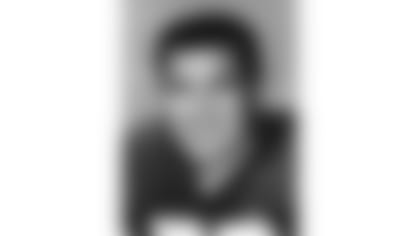 Gregg returned to the Packers in 1958 and took over as the starting left tackle before the third game. Less than a month later, he relinquished it back to Norm Masters, who had started the first two games there.
Once Lombardi took over as coach in 1959, Gregg became a fixture at right tackle except when needed in a pinch elsewhere. Down the stretch in 1961, Gregg filled in for an injured Jerry Kramer at right guard and played there in the NFL Championship Game. Gregg also started seven games at right guard in 1964 when Kramer missed time again. The move to left guard for part of the 1965 season came at a time when Lombardi was looking to make changes on the line.
When Gregg was inducted into Canton, the Pro Football Hall of Fame's press release stated that Lombardi wrote in "Run to Daylight, Gregg was "the finest player I ever coached." In the years since, the Hall has continued to include that statement in Gregg's profile on its website. However, there is no such passage in the book.
In a two-volume set of books titled "Vince Lombardi on Football," published in 1973, editor George Flynn attached a caption next to a photo of Gregg declaring the same thing. But, again, there was no such statement in Lombardi first-person text. Even more suspiciously, the book wasn't published until three years after Lombardi's death.
As a matter of fact, no evidence could be found of Lombardi saying anything of the kind about Gregg while he was alive. Gregg was inducted into the Pro Football Hall of Fame seven years after Lombardi died. Marie Lombardi, Vince's widow, was Gregg's presenter and she said in her speech he was "probably the finest all-around team player that ever played this game," noting the proof was in Gregg's willingness to switch from tackle to guard for the sake of the team.
What's more, in 1967, his final year as coach of the Packers, Lombardi proclaimed in a public speech that Paul Hornung was the "greatest player I ever coached." 
Interestingly, Gregg was notorious during his career for retiring and later being coaxed out of it. He retired for the first time in January 1964 when he accepted an offer to become offensive line coach at the University of Tennessee. He changed his mind seven weeks later. Gregg also announced his retirement before the 1969 and 1970 seasons, only to return each time as a player-coach. Gregg announced his retirement for a fourth time on Jan. 30, 1971, to take a job with a sporting goods firm in Dallas, Texas.
This time, first-year Packers coach Dan Devine waived Gregg late in training camp and coach Tom Landry invited him to join the Dallas Cowboys. Gregg played in six games for Dallas in 1971, won a third Super Bowl and then retired to become an assistant coach with the San Diego Chargers.
Gregg served as an NFL assistant for three years before becoming head coach of Cleveland, Toronto of the Canadian Football League and Cincinnati. He returned to Green Bay as head coach of the Packers from 1984 to 1987 and compiled a 25-37-1 record.
Born Oct. 18, 1933, in Birthright, Tex. Given name Alvis Forrest Gregg. Died April 12, 2019, at age 85.