Herb Adderley
Height: 6'0"; Weight: 205
College: Michigan State, 1958-60
Inducted Pro Football Hall of Fame: 1980
NFL All-Decade Team: 1960s
Associated Press All-Pro Team (chosen since 1940): 1962, '63, '65, '66, '69
Pro Bowl Selection (played since 1950): 1963, '64, '65, '66, '67
Packers 50th Anniversary Team: 1969
Packers All-Modern Era Team: 1976
Press-Gazette All-Century Team: 1999
Herb Adderley was an in-your-space, big-play cornerback who deserves to be part of any conversation about the greatest of all-time at his position. Not only was he a prototypical corner in his era, he'd still be one today thanks to his rare combination of size and speed. Certainly, Adderley played his position as well as, if not better than, any defender on Vince Lombardi's championship teams of the 1960s.
Highly instinctive, Adderley was a gambler and a ball hawk. As a result, he occasionally guessed wrong, but it wasn't often; and when he did, he had a short memory and quickly recovered.
Teammate and Pro Football Hall of Fame quarterback Bart Starr once said, "The greatest cornerback to ever play the game." Safety Willie Wood, a teammate and another Pro Football Hall of Famer, said, "He was more athletic than anybody we had. A lot of killer instinct in him." "Adderley can be beat …," Don Shula, coach of the Baltimore Colts, said in 1965. "But Adderley always manages to come up with the big play. Just look at his history."
While Adderley's calling card was big picks in big moments what opponents might have feared even more was his physical man-to-man coverage and deadly tackling. "Herb Adderley simply wouldn't let me get to the outside," said Pro Football Hall of Fame receiver Tommy McDonald. "He'd just beat me up, force me to turn underneath routes all the time… Other guys tried the same tactic, but he was the only one tough enough and fast enough to get it done."
Adderley was a shutdown corner before anyone talked about shutdown corners. In 1965, for example, he didn't allow a touchdown pass in 14 regular-season games, although Cleveland flanker Gary Collins beat him for a 17-yard score in the NFL Championship Game.
Adderley's ledger of big plays with the Packers included 39 interceptions, more than any cornerback in their history, and a then NFL-record seven TDs on interceptions, including a then NFL-record-tying three in 1965. He also intercepted four passes in nine postseason games with the Packers.
Among Adderley's biggest plays were a game-clinching 60-yard interception return for a touchdown in Super Bowl II, a last-minute interception against Detroit in 1962 to set up the winning field goal in maybe the biggest regular-season victory of the Lombardi era and a blocked field goal on a 10-yard attempt in the final two minutes to save a victory over Minnesota in 1963.
The latter was just one of many big plays Adderley made in the kicking game. He led the Packers in kickoff returns four times, ran two back for touchdowns and averaged 25.7 yards on 120 career returns.
The Packers' 17-13 victory over the Colts in 1962 was a good example of the impact Adderley could have on a game. He scored on a 103-yard kickoff return, intercepted a Johnny Unitas pass to set up a field goal and saved the game by deflecting a fourth-down Unitas pass in the final minute with the Colts at the Packers' 2-yard line.
Adderley played on five and started on four NFL championship teams in Green Bay, including the first two Super Bowl winners. He also was a five-time Associated Press All-Pro and a five-time Pro Bowl choice with the Packers.
In 1980, Adderley was inducted into the Pro Football Hall of Fame.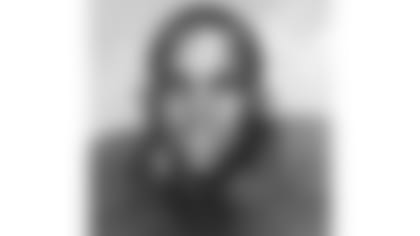 "I played against all of them," said Johnny Morris, a flanker for the Chicago Bears from 1958 to 1967 and the NFL's leading receiver in 1964 with 93 catches. "Jimmy Johnson was a great defensive back. So was Night Train Lane. I could do things against them. Herb was in a class by himself. I don't have to think about it – he was the best."
The Packers chose Adderley in the first round, with the 12th overall pick, in the 1961 NFL Draft, and secured his services by outbidding the New York Titans, who had selected him in the second round of the American Football League draft. Adderley signed with the Packers on Dec. 30, 1960, three days after the draft, according to his NFL personnel file. The Packers announced the signing on Jan. 9, 1961, or 10 days later.
Adderley was an explosive offensive back at Michigan State, leading the Spartans in rushing as a junior and in receiving as a junior and senior. He also doubled as a safety during the one-platoon era in college football, the period from 1953 to 1964 when the rules covering substitution required players to stay in the game when the ball changed hands.
Enamored with Adderley's 10.8 speed in the 100-yard dash, Packers coach Vince Lombardi was determined to turn him into another Lenny Moore. One of the most dangerous offensive players in the game at the time, Moore was a hybrid flanker-halfback for the recent two-time NFL champion Colts. What's more, Lombardi talked about abandoning his three-end offense, which he had used for almost two years, and switching back to a three-back set he had used as an assistant with the New York Giants and in the beginning of his first season as Packers coach.
It wasn't until Thanksgiving Day, 1961, the 11th game of Adderley's rookie year, that Lombardi recognized the error of his ways. Starting left cornerback Hank Gremminger sustained a rib injury that day and Adderley replaced him early in the third quarter. It was Adderley's first NFL appearance on defense and before the quarter was over, he intercepted a pass and returned it nine yards to set up the go-ahead touchdown in the Packers' 17-9 victory over second-place Detroit.
Gremminger returned to the lineup the next week, but moved to safety in 1962 and Adderley took over as the starting left corner. "I had been so stubborn trying to make (Adderley) something he didn't want to be," Lombardi wrote in his book, "Run to Daylight." "He didn't want to be a flanker. He wanted to be a defensive back."
Adderley played in 125 games for the Packers before demanding to be traded following the 1969 season. Furious over not making the Pro Bowl after what he said was his best year yet, Adderley claimed coach Phil Bengtson failed to nominate him and secretively pushed fellow cornerback Bob Jeter instead.
Still fuming when camp opened, Adderley announced his retirement on Aug. 5, 1970. Less than a month later, on Sept. 1, he was traded to the Dallas Cowboys for veteran center Malcolm Walker and rookie defensive end Clarence Williams.
Adderley played three seasons with the Cowboys and, thus, played in four of the first six Super Bowls and won a third when Dallas captured Super Bowl VI. In 12 NFL seasons, Adderley's teams won 127 games, lost 46 and tied 5, a remarkable .713 winning percentage.
In the summer of 1973, Dallas traded Adderley to New England, which in turn, traded him to the Los Angeles Rams. The Rams waived him on Aug. 7, 1973.
Born June 8, 1939, in Philadelphia, Pa. Given name Herbert Anthony Adderley.