Howard "Whitey" Woodin
Height: 5-10; Weight: 208
College: Marquette, 1918-19
Woodin was a tough and aggressive guard for the Packers for 10 years in the Iron Man Era when players played both offense and defense and sometimes for the entire 60 minutes of a game. In 1919, while playing for Marquette University, Woodin broke his ankle against South Dakota and continued playing, and he brought that same fighting attitude to the Packers.
He had an unusually long career for someone who played in the NFL's first decade, but he was productive until the end. In fact, Woodin scored the only touchdown of his career in his final game on a 5-yard interception return. He also kicked three extra points in the first two games of the 1931 season.
As of his next to last season, Woodin hadn't missed a practice in nine years, the Green Bay Press-Gazette's Art Bystrom wrote in November 1930.
"(Lavvie Dilweg and Cub Buck) were the two toughest Packers I ever played against. That Curly Lambeau and Whitey Woodin were tough guys to handle, too," Duke Slater, a star NFL tackle from 1922 to 1931 and one of the NFL's African-American pioneers, said during a stop in Green Bay in 1946.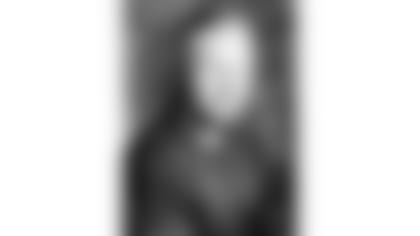 Woodin joined the Packers on Oct. 25, 1922, after playing four games of his first NFL season with the Racine Legion. It was subsequently reported that Woodin had been acquired in a trade for tackle Jab Murray.
With the Packers, Woodin played in 85 games and started 54, all at guard. From 1923 to 1926, he was a fixture at left guard, starting 38 of the Packers' 47 games.
While he was nearing the end of his career when the Packers won three straight NFL championships from 1929 to 1931, Woodin played in 16 of 27 games in 1929 and 1930 and started the last two games of his career in 1931.
However, he was released on Oct. 13, 1931, after NFL president Joe Carr issued an ultimatum to Coach Curly Lambeau that either the Packers obey the league's 22-man roster limit or face a $500 fine and have all but their first three games of the season thrown out. Carr had been in Green Bay nine days earlier to help raise the 1930 NFL championship pennant before a game at City Stadium against the New York Giants. Shortly after receiving the call from Carr, Lambeau released four players, including Woodin, and loaned one to the Chicago Cardinals.
Born Nov. 29, 1894, in Fort Atkinson, Wis. Given name Howard Lee Woodin. Died Feb. 9, 1974, at age 79.