John Anderson
College: Michigan, 1974-77
NFL All-Decade Team: 1980s
John Anderson was the epitome of an assignment-sure and ever-steady outside linebacker, but no less important when judging his body of work was his athleticism and skill set. Along with possessing the measurables to be a first-round draft choice, he consistently graded out as the premier athlete on the Packers' roster in pre-camp testing over the first several years of his career. Those results were based on speed, agility, quickness, strength and conditioning, among others.
"If you have great ability, along with dedication and consistency, you've really got a football player," Monte Kiffin said of Anderson in 1983, the former's only season as Packers linebackers coach.
The most telling statistic of Anderson's career was his 25 interceptions, which tie him with Ray Nitschke for the most by a linebacker in Packers history based on official records since 1940. Anderson's strengths were his pass drops, particularly in man coverage against tight ends, and an uncanny ability to avoid getting hooked by blockers on running plays to his side. While Anderson didn't blitz much or blow up many backs in the running game, he was anything but soft. "He's probably a little more physical than people give him credit for being," said Dale Lindsey, his position coach in 1986 and '87.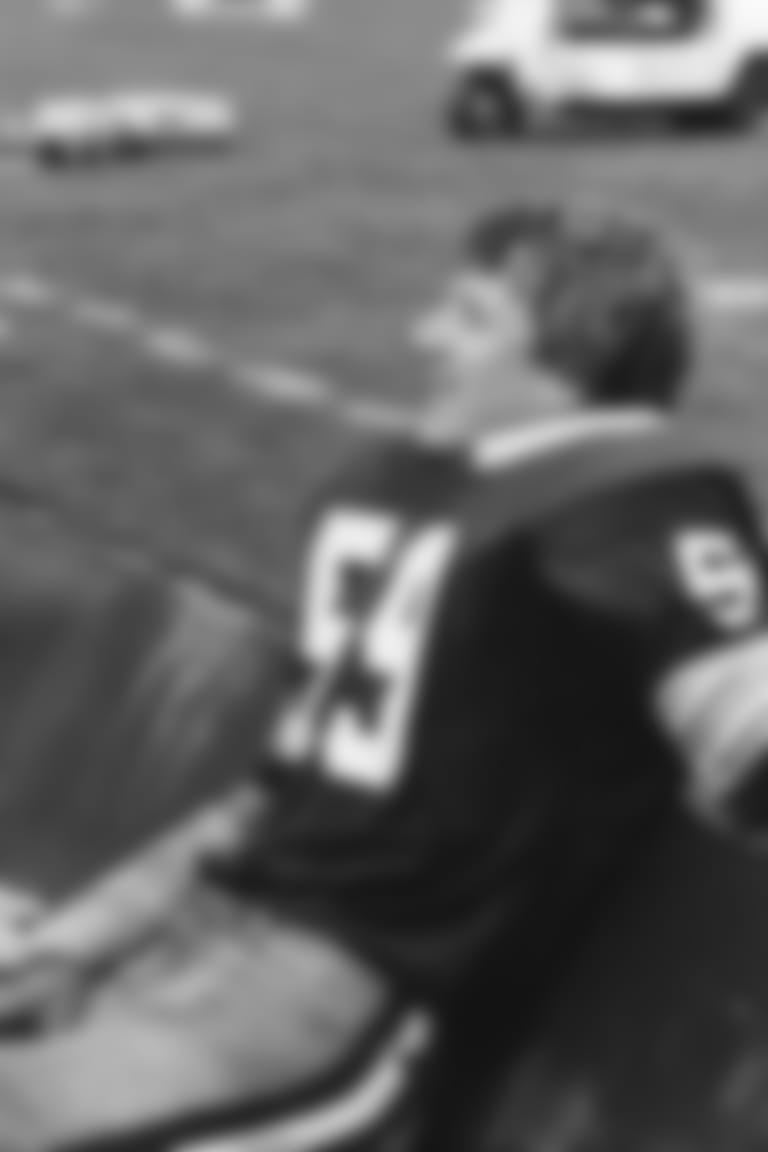 After being selected with the 26th overall pick in 1978, Anderson won the starting job at right linebacker as a rookie in a 4-3 defense, intercepted five passes and was selected to the United Press International all-rookie team chosen by a panel of coaches, scouts and sportswriters. However, Anderson broke his left forearm early in the 13th game of the season and then broke it twice more over the next 23 months, causing him to miss 19 games over his first three seasons.
In 1979, Anderson broke his arm in training camp, missed the first nine games and moved to left linebacker when he returned. In 1980, the Packers switched to a 3-4 defense and Anderson played on the strong side until he broke his arm in the ninth game and missed the last seven. He also suffered a broken leg in 1986 and missed 12 games.
However, when Anderson retired following the 1989 season, he had played in 146 games and for 12 seasons, more than any defensive player in team history at that point other than Nitschke and defensive tackle Dave Hanner. Over the last 10 of those seasons, Anderson played in a 3-4 alignment as either a left or strong-side linebacker and year after year was considered one of the stalwarts of the Packers' defense. In fact, he was named the team's most valuable defensive player three straight years from 1982-84.
"My early impression is that John Anderson is pretty much the consummate professional," Dick Moseley said when he took over as linebackers coach in 1988. "He's like a coach on the field."
An all-state offensive end at Waukesha South High School, Anderson grew up a Packers fan and called it "a dream come true" when his home-state team drafted him. As a senior at the University of Michigan, he had been named second-team All-Big Ten by the Associated Press as both a defensive lineman and punter. With the Packers, Anderson kicked a 39-yard field goal in his second season when regular kicker Chester Marcol injured his leg and wasn't available for duty.
Born Feb. 14, 1956, in Waukesha, Wis. Given name Roger John Anderson.