John "Blood" McNally​
Height: 6'1"; Weight: 188
College: St. John's (Minn.), 1921-22
Inducted Pro Football Hall of Fame: 1963
NFL All-Decade Team: 1930s
Official NFL All-Pro Team (11-man team, chosen 1931-42): 1931
Packers All-Time Team: 1946, '57
Packers All-Iron Man Era Team: 1976
Born John Victor McNally, he adopted the alias Johnny Blood while playing sandlot football and turned it into one of the most magical names in sports. It also was a fitting name for one of the game's most colorful and eccentric players. Most important, Blood was pro football's first big playmaker.
He played 14 years with five different NFL teams, but made his biggest splash in his seven seasons with the Packers. Blood played on their first four NFL championship teams and was known for his ability to score from anywhere on the field at any time. When the Packers won an unprecedented three straight titles from 1929 to 1931, pro football was still a game of tug-of-war, but Blood stood out for his graceful and uncommon movements.
In 1929, he scored on a 29-yard pass and a 73-yard lateral as the Packers, in their third game in eight days, beat a rested Providence team to maintain a one-game lead over the New York Giants with one to play. In what turned out to be the Packers' biggest victory of the 1930 season, Blood caught a short pass from Red Dunn and ran 55 yards for a touchdown to beat the Giants, 14-7. In 1931, Blood led the Packers with 78 points, including 10 touchdown receptions, a club record for backs that stands today. "The Packers had a lot of great players, but until (Don) Hutson came along, Johnny Blood was the one guy who could beat you with one big play," former Chicago Bears coach George Halas said years after Blood had retired.
Like most of the Packers' great backs of the Iron Man Era, Blood was a proficient receiver, runner, passer, punter and defender.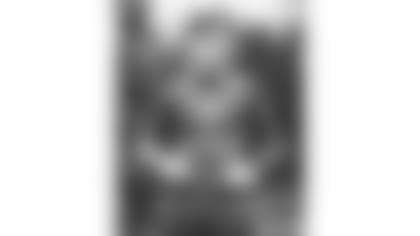 Based on unofficial and incomplete statistics from The Football Encyclopedia, Blood gained 2,429 yards on receptions, more than any other NFL player, from 1920 to 1934, basically the league's pre-statistical era. He also was unofficially credited with 33 interceptions when he retired in 1938, also more than any other player during that period. Down the list, but not to be overlooked, was his ranking as the ninth-leading punter during that time.
It was an impressive résumé and it landed Blood in the Pro Football Hall of Fame as a charter member in 1963.
"I never saw a fellow who could turn a ball game around as quickly as Johnny Blood," former teammate and fellow Pro Football Hall of Famer Don Hutson once said.
The Packers announced Blood's signing on Aug. 27, 1929. He previously had played for the Milwaukee Badgers in 1925, the Duluth Eskimos in 1926 and 1927, and the Pottsville Maroons in 1928.
The Packers sold Blood to the Pittsburgh Pirates (now the Steelers) in August 1934. The previous November, Blood had showed up unfit for practice the day before the Packers played the Giants in New York. Coach Curly Lambeau sent him home and suspended him for the next three games.
After spending an injury-riddled season in Pittsburgh, Blood determined that the best way to get back in Lambeau's good graces would be to show him firsthand he could still play. Thus, Blood joined the Chippewa Falls Marines and La Crosse Old Style Lagers for September exhibitions against the Packers in 1935. Blood performed well enough that Lambeau re-signed him.
Blood played two more years with the Packers before being named Pittsburgh's coach in February 1937. He doubled as a player-coach for two years and then strictly coached for another three games in 1939.
In 1945, at the age of 41, Blood rejoined the Packers with the hope of playing a 15th year in the NFL, but appeared only in an exhibition game against Pittsburgh.
In all, Blood played in 76 regular-season games for the Packers and started 31, including 16 at halfback and five at quarterback.
Blood used his given name throughout his life outside pro football. But he was strictly Johnny Blood as a pro football player. He adopted the name Blood to protect his remaining college eligibility while playing for the East 26th Street Liberties, a Minneapolis semi-pro team. He said the idea for the name came from a movie marquee that was showing the film Blood and Sand.
Thereafter and throughout his career with the Packers, he never used the names Blood and McNally together. Nor did the name McNally ever appear in an official Packers publication, any other official team listings during that time or in the newspapers of the day, as can best be determined.
"I've seen it written that my real name is John Blood McNally and I just dropped the last part for pro football purposes, but that isn't so," he said in 1936. "I was just John McNally until I decided to be Johnny Blood carrying a football."
In fact, he eventually was accorded what was truly a nickname and one that couldn't have been more fitting: "The Vagabond Halfback."
Born Nov. 27, 1903, in New Richmond, Wis. Given name John Victor McNally. Died Nov. 28, 1985, at age 82.