Ken Bowman
College: Wisconsin, 1961-63
While fans might best remember Ken Bowman for his double-team block with Jerry Kramer on Bart Starr's game-winning sneak in the Ice Bowl, many of his teammates never forgot his gutty performance a year earlier in Super Bowl I.
After dislocating his left shoulder in a late August preseason game against Pittsburgh, Bowman lost his starting job at center and appeared in only four games in 1966. Second-year man Bill Curry replaced him and started all 14 regular-season games, plus the NFL Championship Game in Dallas and the Super Bowl against Kansas City.
Then in the second quarter of the Super Bowl, Curry suffered a sprained ankle and left the game. A perturbed Vince Lombardi called on Bowman, bad shoulder and all, to replace him, knowing one of his assignments would be to block dominating, 6-foot-7, 274-pound defensive tackle Buck Buchanan. Outweighed by 35 pounds or more, Bowman held his own by cutting Buchanan's legs when that was his assignment and was praised by Lombardi the next day for playing through what he described as a "painful" injury.
"Fortunately, the shoulder popped out only once yesterday," Lombardi said. "It was easily put back." It happened on the field and Bowman simply forced his shoulder back in place between plays by pushing it against the body of one of his teammates.
When the season ended, Bowman underwent surgery and Lombardi exposed Curry in the 1967 expansion draft, losing him to New Orleans. Three years later, when Bowman was having problems with his shoulder again, Starr said, "I've never seen a guttier guy than Ken Bowman."
Although it had nothing to do with his shoulder, if there was a defining image of Bowman, it was the bloodstained snapshots taken over the course of his career where his face and hands were rubbed raw in smash-mouth battles with the likes of Dick Butkus and others in what was then popularly referred to as the NFL's Black-and-Blue Division. Those battle-scarred portraits of Bowman were palpable evidence of his warrior mentality even if the usual cause was an easily aggravated scab on his forehead from which blood freely dripped down his face and onto his uniform.
Behind the scenes, Bowman's chronic shoulder problem, more than the blood, was what left a lasting impression on his teammates. "How much pain that man could tolerate was incredible," said guard Bill Lueck, a teammate for six years. "You have to be able to play with pain in the NFL, but he was something else."
It should come as no surprise then that Bowman was in the middle of the action when Starr scored the winning touchdown in minus-46 degree wind chill and a game often glorified as the NFL's ultimate test of survival. As the center, Bowman helped Kramer, the right guard, cut down defensive tackle Jethro Pugh and create the crease for Starr to score with 13 seconds remaining and give the Packers a 21-17 victory in the 1967 NFL Championship Game.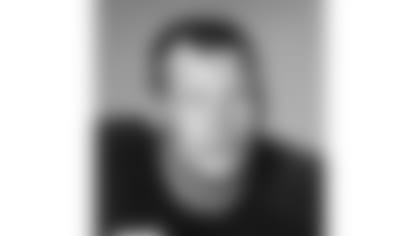 "You take Ken Bowman, He's a scrapper, a fighter," Rollie Dotsch, the Packers' offensive line coach, said in 1971. "He gives 100% all the time. Bowman's not big, but he's always wanted to be better than any other center. His attitude is the great thing."
The Packers selected Bowman in the eighth round of the 1964 NFL Draft, whereas the New York Jets drafted him in the 10th round of the American Football League draft. Bowman signed with the Packers on Dec. 11, 1963, and they announced the news 12 days later. Bowman had been a two-way lineman for the University of Wisconsin during the one-platoon era of college football.
As a rookie, Bowman took over as the starting center in the eighth game when Lombardi revamped his offensive line after experimenting at the position with veteran tackle Bob Skoronski. In 1965, Bowman started all 14 regular-season games and both postseason games as the Packers won the NFL title. After missing most of the 1966 season, he started the first eight games and three postseason games in 1967 as the Packers won their third straight NFL championship under Lombardi.
When Bowman lost his starting job for the last six regular-season games that year, it was because Lombardi wanted a bigger center and replaced him with first-round draft pick Bob Hyland. With more teams lining up a defensive tackle directly over the center rather than staying in even four-man fronts, Hyland weighed close to 25 pounds more than Bowman. Again in 1968, Bowman started the first 12 games and Hyland the last two when first-year coach Phil Bengtson wanted more size at center.
Thereafter, Bowman was recognized as the Packers' starter for the last five seasons of his career, although he missed three starts with a fractured thumb on his snapping hand in 1969, four starts with a dislocated shoulder in 1970 and the final regular-season game in 1972, again, with a shoulder problem.
In all, Bowman played in 123 regular-season games and started 103. He also started six of a possible eight postseason games. On Sept. 10, 1974, the Packers placed him on injured reserve and then released him on April 18, 1975. Within two months, Bowman signed with the Hawaiians of the World Football League and finished his career that season with the Honolulu-based team.
Elected as the Packers' player representative on Dec. 9, 1969, following the resignation of Dave Robinson, Bowman held the position until November 1974. During the NFL players' strike in the summer of 1974, Bowman also was vice president of the NFL Players Association. Previously, he was part of the NFLPA's negotiating committee during the 1970 strike.
Born Dec. 15, 1942, in Milan, Ill. Given name Kenneth Brian Bowman.