Lee Remmel​
Publicity Director/Public Relations Director: 1974-2004
Remmel was an eyewitness to Packers history like few others. He spent nearly three decades writing about them for the Green Bay Press-Gazette. He then spent more than three decades working for the team in public relations and as team historian. As a sportswriter, Remmel chronicled every coach from Curly Lambeau to Dan Devine. He covered his first Packers game in 1945 in Milwaukee and saw the great Don Hutson score four touchdowns and 29 points in a single quarter. Near the end, Remmel climaxed his first career by writing the Press-Gazette's game story on the momentous Ice Bowl.
During his years with the Packers, from 1974 to 2007, Remmel worked with every coach from Devine to Mike McCarthy and continued to build bonds with franchise legends, including one of Remmel's favorites, Brett Lorenzo Favre, as he would address him. Remmel witnessed more than 100 Packers-Bears games and 40 Super Bowls.
"He's a Packers icon," said Favre. "There will never be another like him. One of my all-time favorites."
Remmel began his newspaper career his freshman year in high school when he took the job of sports editor with a weekly paper in Shawano, Wis. He joined the Press-Gazette as a city reporter in 1944 and moved to sports in 1946. Over the next 21 years, he wrote mostly sidebars on the Packers before replacing Art Daley as the paper's full-time beat reporter in 1967. That same year, Remmel was named Sportswriter of the Year in Wisconsin.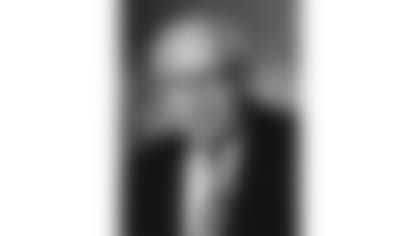 He resigned from the Press-Gazette on March 14, 1974, to become the Packers' director of public relations. His title was changed to director of publicity in 1975, and then switched again to director of public relations in 1980. The press box at Lambeau Field was named after Remmel in 2003, the year before he became team historian. In both careers, Remmel was a craftsman at the keyboard; an encyclopedia of yesteryear's names, games and stats; and a walking dictionary of polysyllabic words.
Born June 30, 1924, in Shawano. Given Leland John Remmel. Died April 16, 2015, at age 90.