Lionel Aldridge
Height: 6'3"; Weight: 254
College: Utah State, 1960-62
Packers All-Modern Era Team: 1976
While Vince Lombardi believed in aggressively overturning his roster each year to instill a mix of youth and keep his veterans on edge, he was wary of playing rookies. During Lombardi's nine years as coach of the Packers, Lionel Aldridge was the only rookie to start a season opener.
Although Aldridge might have been more steady than spectacular over the course of his career, Lombardi's early faith in him was a tribute in itself. In fact, Aldridge started the first 45 games of his career under Lombardi before missing the fourth game of the 1966 season with an ankle injury.
After the Packers won a second consecutive NFL championship in 1962, Lombardi traded veteran Bill Quinlan and created an opening at right defensive end with no obvious heir apparent. Veteran free agent Urban Henry, who wasn't re-signed by the Los Angeles Rams after missing the 1962 season with a neck injury, and No. 1 draft pick Dave Robinson were considered the frontrunners heading into camp. However, the Packers decided to play Robinson at linebacker when he reported late following the College All-Star Game and Aldridge beat out Henry.
Aldridge came into his own when the Packers won an unprecedented three straight NFL championships under the league's playoff format from 1965 to 1967. He started all eight postseason games during that stretch and then continued to hold forth at right end until midway through the 1971 season.
Over his eight-and-a-half years as an established starter, Aldridge missed only three games, a notable achievement when you consider he broke his leg once and had some ankle issues. The worst of his injuries occurred in a mid-August preseason game in 1967 when Aldridge broke a bone in his lower left leg. He missed only the first two regular-season games, didn't start but appeared in the third, and then played roughly three-quarters of the game in a hard-fought victory over Detroit in Week 4. Lombardi, who had little compassion for injured players and rarely saluted them when they played hurt, heaped praise on Aldridge after the game. "Aldridge deserves a lot of credit for the way he came back so fast from his injury," Lombardi said.
While Aldridge played before sacks were officially recorded, his best assets were his quickness and lateral movement, strengths commonly found in good pass rushers more so than defensive ends known for their play against the run. However, Aldridge didn't necessarily fit the stereotype. He was considered to be comparably efficient against the run and pass, whereas his predecessor, Quinlan, was more of a one-dimensional run-stuffer.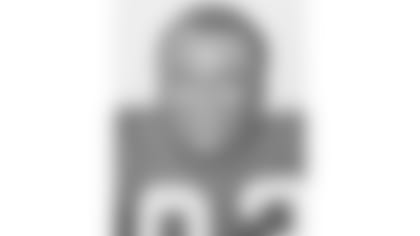 One reality that Aldridge faced throughout his career was lack of attention. Whether it was a blessing, a burden or both, he was overshadowed by fellow defensive end and future Pro Football Hall of Famer Willie Davis and had little chance of earning any postseason honors. The one exception was in 1964 when the Sporting News named him to the NFL's all-Western Conference team.
"Lionel was a little bit quicker than Willie (Davis), but Lionel was almost all quickness," said Pro Football Hall of Fame linebacker Dave Robinson. "He didn't bull rush as much as Willie. Very smart. Real quick. His weakness was he could have used more weight. He was (really) 238, 239, 240. The linebacker, Lee Roy Caffey, was 250."
The Packers selected Aldridge in the fourth round of the 1962 NFL Draft. Overlooked in the American Football League draft, he signed with the Packers on Dec. 22, 1962, less than three weeks after they had picked him.
Aldridge played college football during the one-platoon era and doubled as a tight end and defensive lineman. However, his play appeared to suffer his senior year when he was moved from defensive end to defensive tackle. While that might have hurt his draft standing, scouts were still intrigued by his athletic ability and versatility. In fact, John Ralston, his college coach and later coach of the Denver Broncos, thought Aldridge's best position in the pros would be offensive guard.
With the Packers, Aldridge played in 123 games and started 115 before being traded on April 18, 1972, along with a third-round draft choice, to San Diego for safety Jim Hill. At the time, Phil Bengtson, Aldridge's former defensive coach and head coach with the Packers, was in charge of San Diego's personnel department. Aldridge spent two seasons with the Chargers and retired. In Green Bay, Aldridge had lost his starting job to Alden Roche in the seventh game of the 1971 season, Dan Devine's first as head coach.
Aldridge played two years in San Diego before announcing his retirement on April 3, 1974. By then, he was well into a second career, having joined WTMJ of Milwaukee as an offseason broadcaster in 1966. Once his NFL career ended, Aldridge became a full-time announcer. His assignments included serving as an analyst for Packers radio broadcasts from 1975 to 1978 and as a television commentator for NBC from 1975 to 1977. Although the positions overlapped, Aldridge was able to do both because he worked games for NBC only part-time. Thus, when there was a conflict, a sub filled in for him on radio.
Born Feb. 14, 1941, in Evergreen, La. Given name Lionel Aldridge. Died Feb. 12, 1998, at age 56.