Lou Brock​
Height: 6'0"; Weight: 195
A member of the Packers' 1944 NFL championship team, Brock was an all-purpose back when that was a valued commodity, and players doubled on offense and defense. He was a hard-nosed runner, blocker and defender, as well as an efficient passer and punter.
Brock played mostly right halfback in Curly Lambeau's Notre Dame Box offense, where his duties included calling signals, but he also filled in at fullback during the 1942 season when the Packers needed a replacement for future Pro Football Hall of Famer Clarke Hinkle.
Brock's versatility was reflected in his statistics.
Over six seasons, he caught 59 passes, more than anyone on the team during that period other than Don Hutson. From 1943 to 1945, Brock attempted more than 20 passes each season. And in 1944 and '45, he rushed for 396 yards, averaging 4.8 yards per carry.
From 1942 to 1944, Brock was the Packers' primary punter. He also returned kickoffs and punts throughout his career. In fact, he led the Packers in punt return yardage in 1941 and '42, averaging 10.4 yards on 23 returns. Defensively, he had 13 career interceptions, including five as a rookie.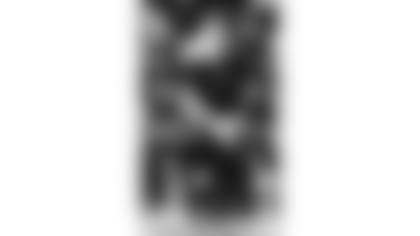 Brock's most memorable game was when the Packers scored a thrilling 42-28 victory over the Chicago Bears in 1944 before a sellout crowd at City Stadium. He broke a 28-28 tie in the final four minutes with a 42-yard touchdown run and also scored the Packers' first touchdown when he caught a pass in the flat from Irv Comp and turned it into a 52-yard touchdown.
Among Brock's other highlights were an 86-yard touchdown pass to Harry Jacunski in a 35-14 victory over the Chicago Cardinals in 1943 and a 74-yard interception return that ignited the Packers' 50-7 rout of Detroit in 1940.
"Brock is too valuable a man to be left on the bench very often, as it is probable he will see service this season at both the fullback and right halfback positions," Lambeau said before the 1942 season. "He's a good punter and a better than average passer."
Brock was chosen in the third round of the 1940 NFL draft, held Dec. 9, 1939, at the Schroeder Hotel in Milwaukee, Wis. In six seasons, Brock played in 58 games and started 29, including 26 at right halfback. Bothered by knee problems in 1944 and '45, he retired to enter the real estate business before camp started in 1946.
Born Dec. 9, 1917, in Stafford, Kan. Given name James Louis Brock. Fellow Packers Hall of Famer Charley Brock, who played from 1939 to 1947, was a second cousin. Lou died May 7, 1989, at age 71.