Paul Hornung​
Halfback: 1957-62, 1964-66
Height: 6'2"; Weight: 215
College: Notre Dame, 1954-56
Inducted Pro Football Hall of Fame: 1986
NFL All-Decade Team: 1960s
Associated Press NFL MVP: 1961
Associated Press All-Pro Team (chosen since 1940): 1960, '61
Pro Bowl Selection (game played since 1950): 1959, '60
Packers 50th Anniversary Team: 1969
Packers All-Modern Era Team: 1976
Press-Gazette All-Century Team: 1999
Called by Vince Lombardi "the greatest player I ever coached" and "the best all-around back ever to play football," Hornung was the prototype of yesteryear's prized triple-threat backs and the torchbearer of the Packers' first three championship teams of the 1960s.
As the left halfback and a skilled runner, passer and kicker, Hornung was considered by Lombardi to be "the key operative" in his virtually unstoppable power-based offense.
Although fullback Jim Taylor almost always got more carries than Hornung, the left halfback was the ball-carrier on the power sweep, which Lombardi referred to as his "bread-and-butter play" in his book, Vince Lombardi on Football, and also on the halfback option, which Lombardi called "the greatest play in football" in his first book, Run to Daylight.
Hornung played on four of Lombardi's five NFL championship teams and was the Associated Press MVP for the 1961 season. He also was MVP of that year's NFL Championship Game, scoring a record 19 points and leading all rushers with 89 yards on 20 carries as the Packers crushed the New York Giants, 37-0.
In the 1962 NFL championship, Hornung played a lesser role due to a knee injury that limited him for most of the season, but threw a 21-yard option pass to set up the Packers' only touchdown in their 16-7 victory over the Giants. In the 1965 NFL Championship Game, Hornung was again the leading rusher with 105 yards on 18 carries and also scored the decisive touchdown on a 13-yard run as the Packers beat Cleveland, 23-12.
On the power sweep, the left halfback lined up to the weak-side in a split backfield, took the handoff and ran right, or to the strong side, cutting either inside or outside the block of the tight end. Because of Hornung's power, patience and instincts, the play was custom-made for him. "Paul Hornung was the ideal payer to run the sweep," Lombardi wrote in Lombardi on Football. "He had good speed, strong legs, a deceptive gait, could throw the ball well, and he had the intelligence or 'feel' to cut at the right time."
As a former college quarterback, Hornung was a threat to pull up and pass on the halfback option, a play designed to look like the sweep and burn a defense whenever a safety or cornerback forced too quickly. Although Hornung threw only 48 option passes from 1959 to 1966, Lombardi said the perpetual threat of the pass was what made his power sweep work even when defenses sensed it was coming.
While Hornung completed only 48% of those passes, he averaged eight yards per attempt and threw for five touchdowns.
Lombardi also considered Hornung one of the best clutch players in the history of the NFL. He called him "the greatest of the great when the games are on the line," and someone who "smelled the goal line," once he got inside an opponent's 20-yard line.
Not only could Hornung run, pass and kick, he also was an exceptional blocker, better than Taylor, according to Lombardi, and a sure-handed receiver.
Although Hornung's statistics don't translate to modern pro football, he was generally regarded by his Lombardi-era teammates as their biggest star and their spiritual leader.
"Vince called him our money player and he was just that. He should have been the first player from our team in the Hall of Fame," said cornerback Herb Adderley. Guard Jerry Kramer said, "He was always the star of our team, even after he stopped being the best player."
"He was one of the finest clutch players ever," said quarterback Bart Starr.
Four of the Packers' primary receivers during the Lombardi era also were effusive in their praise of Hornung.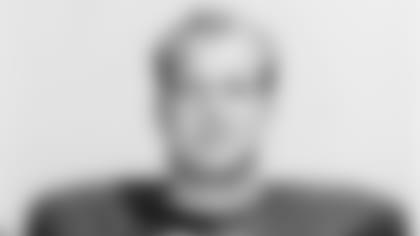 Boyd Dowler: "A lot of guys make plays, but some guys seem to make plays that make a difference all the time. And Paul was that kind of player." Gary Knafelc: "Paul was as good an athlete as you've ever seen." Max McGee: "He was our leader." Ron Kramer: "Hornung had a great esprit de corps. He had more of an influence spiritually, psychologically, than he ever did physically. Don't get me wrong. He was as good as anybody around. All he could do was beat your (butt). But everybody had these great feelings for him. We still do."
When Ron Wolf became general manager of the Packers in 1991, he inherited three of Lombardi's assistant coaches as scouts: Red Cochran, Dave Hanner and Ray Wietecha. Wolf once asked them if there was a draft of Lombardi's players who would they take No. 1? All three answered Hornung.
By doubling as the Packers' placekicker for five of his nine seasons, Hornung set scoring standards that few others could match.
He scored 760 points, ranking second in Packers history to Don Hutson when he retired. In fact, Hornung led the NFL in scoring three straight years from 1959 to 1961.
He scored 176 points in 1960 to break the NFL's single-season scoring record. He set the record in a 12-game season yet it stood for 46 years, long after the NFL had expanded its schedule, first to 14 games and later 16.
Hornung also set the Packers' single-game scoring record with 33 points in 1961 and scored a club-record five touchdowns in a game in 1965.
Hornung was never the workhouse of Lombardi's offense. He was valued more for his versatility. Still, during his nine seasons, he rushed for 3,711 yards, including a 4.2 average per carry, and caught 130 passes, averaging 11.4 yards per catch. He also passed for 383 yards.
On July 10, 1967, before his final season as coach of the Packers, Lombardi announced he was retiring Hornung's No. 5. While the organization never followed through with an official ceremony after Lombardi left, only coaches Forrest Gregg and Lindy Infante ever issued the number during the regular season and only for brief periods.
Hornung was inducted into the Pro Football Hall of Fame in 1986.
"I've always said Hornung was probably the best all-around back in modern-day football," Pro Football Hall of Fame defensive end Doug Atkins, who played against Hornung twice a year as a member of the Chicago Bears, said in 1996. "He could pass. He could run. He could kick. He could catch. He could block. They say, 'Well, he couldn't run as good as so-and-so. He couldn't do this.' I say, 'Who the hell could do all those things?' He could run like hell and do these things in key situations."
The Packers selected Hornung with the bonus choice, or what was the first overall pick, in the 1957 NFL draft. Nicknamed "The Golden Boy," he won the 1956 Heisman Trophy, despite playing for a Notre Dame team that finished 2-8. That was during the one-platoon era of college football and Hornung doubled as a quarterback and safety. He also lettered in basketball as a sophomore.
On one hand, Hornung's all-around athletic ability was his best asset. Pro Football Hall of Fame general manager Jim Finks was an assistant coach for the Fighting Irish during Hornung's senior season and he wrote in a scouting report for the Packers, "Paul is the best prospect I have seen," and someone who could play any of three positions.
On the other hand, the Packers were in desperate need of a quarterback and Hornung wasn't exactly a polished passer. Thus, his first two Packers coaches couldn't decide where to play him.
Lisle Blackbourn looked at him first at quarterback then shifted him to fullback and started him for the first time in the sixth game of his rookie season against the defending NFL champion New York Giants. Hornung responded with 112 yards rushing on 16 carries, including a league-long 72-yard run. Despite playing only three full games due to an ankle injury, Hornung finished the season as the Packers' second-leading rusher and averaged 5.3 yards per carry.
In 1958, Scooter McLean kept Hornung at fullback until late in the year, but had him share the position with Howie Ferguson. Nevertheless, Hornung led the team in rushing and also averaged 24.8 yards on kickoff returns.
When Lombardi arrived in 1959, he quickly settled on Hornung as his left halfback. Actually, McLean had moved Hornung to left half for the final two games of the 1958 season and that allowed Lombardi to get a sneak preview of him on film.
Hornung led the Packers in rushing in Lombardi's first season and then finished second to Taylor in four of the next six years.
Overall, Hornung played in 104 games, but had to commute on weekends over the last half of the 1961 season while on active military duty and struggled with injuries for most of his career. The most notable of those was a pinched nerve in his neck that he first injured against the Los Angeles Rams on Nov. 20, 1960. Hornung also suffered a serious knee injury on Oct. 14, 1962, against Minnesota that hampered him the remainder of that season, although he avoided surgery.
In 1963, Hornung missed the entire season after being suspended by NFL Commissioner Pete Rozelle for betting on pro football. Hornung was accused of betting on his own team and on other games.
The neck and knee injuries continued to nag Hornung after he returned from his suspension and limited his production, but he still rose to the occasion in big games.
In 1965, for example, he missed two games and played sparingly in several others after aggravating his neck injury in the second game and pulling a groin muscle before the 10th game. During that stretch the Packers' offense endured its worst slump of the Lombardi era. But with their title hopes on the line entering the second-to-last game of the season against the first-place Baltimore Colts – a loss would have extinguished them – Hornung returned and scored five touchdowns in a 42-27 victory and followed it with his performance against the Browns in the title game.
Ultimately the neck injury ended Hornung's career when he suffered a recurrence against Chicago in the sixth game of the 1966 season.
When Lombardi reluctantly exposed Hornung in the 1967 expansion draft, New Orleans grabbed him and tried to convince him to continue playing. However, Hornung announced his retirement in late July after spending three days at the Mayo Clinic in Rochester, Minn. Doctors there determined he not only had a pinched nerve in his neck, but damage to his spinal cord that could result in paralysis if he continued to play football.
Hornung was a CBS analyst on NFL games from 1974 to 1979.
Born Dec. 23, 1935, in Louisville, Ky. Given name Paul Vernon Hornung.