LOS ANGELES – It's been 28 years since the Packers played a game at the Los Angeles Memorial Coliseum as they revisit it Sunday against the Rams.
That day in November 1990 actually saw the Packers knock off the then-L.A. Raiders in an upset of sorts, as Green Bay would finish the year 6-10 while the Raiders went on to a 12-4 season and reached the AFC Championship Game.
The result is long forgotten but it's nonetheless a piece of a rather strange history for the Packers in one of the nation's iconic sporting venues, which has hosted two Summer Olympics, two Super Bowls, and three games of the 1959 World Series, among countless other big events.
The 1990 contest was just Green Bay's second win ever at the Coliseum when coached by someone other than Vince Lombardi. In one of the odder trends in team history, the Packers couldn't buy a win in the Coliseum until Lombardi came along, and they couldn't win there after he left, either.
With the Rams in the Western Conference, the Packers played at the Coliseum every year from 1946-67. But in the 13 pre-Lombardi years, they went just 1-12, which included losing 11 in a row until Lombardi arrived in 1959.
One noteworthy tidbit about that dreadful stretch (with thanks to team historian Cliff Christl) – the game in 1955, with the Rams looking to win the conference title in the final regular-season game, drew an astounding crowd of 90,535. For a Packers team still playing in 25,000-seat City Stadium, it was a big deal.
Not including the 1945 College All-Star Game at Soldier Field in Chicago, which was technically an exhibition for the reigning league champion Packers that drew 92,753, that Coliseum crowd in '55 was the largest to ever see Green Bay play an official league game until 55 years later, when 91,060 were on hand for Super Bowl XLV in Dallas. Since then, three other crowds for Cowboys road games have surpassed that number ('13 and '17 regular seasons and '16 playoffs), so the '55 attendance currently ranks fifth in team history.
As with much in the franchise's history, success at the Coliseum arrived with Lombardi, who went 7-2-1 there, including of course the Super Bowl I triumph over the Kansas City Chiefs. The other significant victory came in the 1960 regular-season finale, when a blocked punt by Paul Winslow helped clinch the conference title.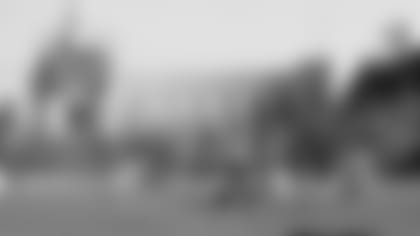 Speaking of blocked punts, one of Lombardi's two losses at the Coliseum came in his final appearance there in 1967. The Packers had already clinched the NFL Central crown and were less than a minute away from beating the Rams anyway when a blocked punt by L.A. set up a late score for a 27-24 Rams win. That helped earn the Rams a trip two weeks later to Milwaukee County Stadium for the Western Conference Championship, which Green Bay won handily, 28-7.
Post-Lombardi, the Packers lost five straight to the Rams at the Coliseum from 1969-78 and then dropped one to the Raiders in '84 before the aforementioned win in '90.
Another ignominious moment in that stretch came in a 24-7 loss in 1973. Rams defensive lineman Fred Dryer tackled two different Packers QBs in the end zone in the fourth quarter to become (still) the only player in league history with two safeties in one game. Promising second-year cornerback Willie Buchanon also broke his leg in that game.
"If there was a game that was a microcosm of the 24-year drought, that might have been it," said Christl, noting it was the first Packers road game he covered as a beat reporter.
Individually, the current Packers have much better memories of their games in the Coliseum. Outside linebackers Clay Matthews and Nick Perry both played their college home games there for USC, and neither really thought they'd ever play another football game at their old stomping grounds.
"It's definitely exciting knowing it's kind of a homecoming for us because we haven't been there in a good period of time," Perry said. "So I'm hoping it turns out good.
"There's a lot of good history there that I've cherished, and a lot of greats have come through there."
Back in 2004, quarterback Aaron Rodgers made history of his own at the Coliseum playing for Cal. As his seventh-ranked Bears took on No. 1-ranked and defending national champion USC, Rodgers set a school record and tied the NCAA record at the time with 23 straight pass completions.
According to a retrospective published this week in the LA Times, at one point in that game Rodgers was 29-of-31 with the two incompletions both being throwaways on scrambles. The game came down to the Bears, trailing by six points, knocking on the door on their final possession. But Rodgers was sacked and then had a receiver slip on a route that could have produced the game-winning score. The top-ranked Trojans escaped, 23-17.
"I remember the atmosphere being electric," Rodgers said. "It was a fun day until the ending."
Defensive lineman Kenny Clark recalled a big win there for his UCLA Bruins over archrival USC his freshman year in 2013. It was UCLA's first win at the Coliseum in the crosstown rivalry in 16 years, and it was convincing, 35-14.
"I just like the overall setting," Clark said. "You get that medieval look, the clock up there, old-school. It's a pretty cool stadium to play in, and it's one of the legendary stadiums, so it's fun to play there."
Even Head Coach Mike McCarthy has a vivid memory of his last visit there, on Christmas Eve 1994 as an assistant coach for the Kansas City Chiefs. Needing a win over the Raiders to steal the last wild-card playoff spot from their AFC West rivals, the Chiefs prevailed, 19-9.
"I remember we hit 'Two jet flanker drive X shield' for a big play in the game against Cover-1,'" McCarthy said, another example of his incredible memory of specific play calls. "It was a huge play that day.
"I remember the Santa Claus outfits of the Raider fans in black and silver. I thought that was unique. It's a great place, it's historic."
McCarthy plans to pass that message along to his team in their final meetings the day before facing the Rams. With the Rams and Chargers getting a new stadium in a couple of years, this could be the Packers' last game there, ever.
"It's an opportunity to play in a stadium that has so much history, and you want your players to enjoy that," McCarthy said. "At the end of the day when the ball is kicked off, it's football. But it's a special place."