GREEN BAY – The names of his two angels rest on Emanuel Byrd's chest and shoulders, a living reminder of the women responsible for guiding the Packers' first-year tight end to this point in life.
The first, fittingly close to Byrd's heart, honors his mother, Peggy Joyce Byrd, a single mother of three who worked the night shift at Proctor & Gamble in Albany, Ga., in hopes of providing her children with a better life.
The second, on Byrd's back, is a tribute to his aunt, Claudia Marshall, who took in her sister's children and raised them as her own after Peggy passed away on Jan. 6, 2001.
Emanuel was only 6 years old at the time, but remembers that night vividly. Peggy planned to take her children to the movies after wrapping up her 12-hour shift. She worked often, and opportunities to treat her kids came few and far between.
After picking up the children from Claudia's, Peggy suffered an asthma attack in the car on the way home. She made it to the house and sat down before instructing Emanuel and his older brother, Roscoe Jr., to get her medication and water.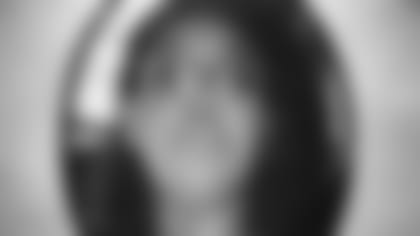 That's when she passed out. Frantically, with their older sister, Stephanie, getting her hair done down the street, Emanuel and Roscoe placed two calls – 911 and Claudia.
"We're young. I'm 6 years old. The only thing I could remember was my aunt saying if anything happened, call her," Byrd recalled. "We were panicking, calling 911. They hear kids on the phone. They thought we were playing. So we called again, and it so happened we were making so much noise, one of the neighbors that was riding by on the bicycle, he heard us. He came into the house, see my mom lay on the ground. He called the ambulance."
Claudia arrived moments before the ambulance came for her sister. She brought Emanuel and his siblings back to her place a few minutes away before another call came no more than 15 minutes later to inform everyone Peggy had passed away in the ambulance. She was only 37 years old.
"When it all went down, my brother and I didn't know what was next. That was our world. That was our mom," said Roscoe, who was 7 at the time. "Our mom isn't going to be here. That was hard to deal with for a long time, just that pain."
Claudia, 15 years her sister's senior, made certain the pain wouldn't linger. She decided that day she'd step in to raise Emanuel, Roscoe and their sister. She moved into their house with her son, Joseph McPherson, and together they built a family.
Thank God for the Boys & Girls Club of Albany. That building became home away from home for Emanuel and Roscoe, serving as protection from the outside influences trying to pull the two brothers in the wrong direction.
Neither had played organized sports before their mom passed away. Claudia, aiming to keep the boys off the streets, wanted to change that. She signed them up for basketball and football, and kept them active in after-school programs.
The Boys & Girls Club is where they got their first football pads. As soon as they got home, Emanuel and Roscoe threw T-shirts on and immediately started throwing the football in the backyard. Looking back, it's a minor miracle more windows weren't broken from all the rogue footballs and baseballs flying around.
The two pretended they were in the NFL. Emanuel would run post patterns and Roscoe aimed to hit him in stride. That was before Emanuel became a four-year starting quarterback for Albany High School, with Roscoe protecting his blind side at left tackle for three of those seasons.
"I was like, 'This is my brother so I have to make sure I'm the one who doesn't give up any sacks and give guys a little extra when I pancake them,'" Roscoe recalled. "That pushed me and made me a better offensive linemen."
Claudia made it to as many games as she could when she wasn't working for the Division of Family and Children Services, her employer for more than 25 years.
Claudia was overjoyed when the efforts of Roscoe and Emanuel on the football field began to attract attention from colleges. Not because she loved football, but more so due to the possibility of her nephews getting degrees.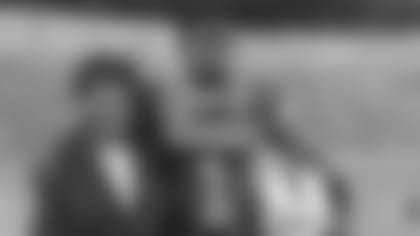 Roscoe committed to play at the University of Alabama-Birmingham with his best friend, Jontavius Morris, while a year later Emanuel committed to Georgia Military College, a junior college located two hours north of Albany in Milledgeville.
After graduating from GMC, Emanuel was set to enroll at UAB in hopes of playing one final season together with his older brother. As happy as Claudia was for her nephews' success on the field, it paled in comparison to her interest in their academics.
"That was her pride and joy. She always talked about that," Roscoe said. "She'd say Good lord willing, she'd be able to see both of us walk across that stage with that degree. That was her Super Bowl.
"Unfortunately, she didn't get to see that day."
Auntie Claudia kept it real. She was honest with her nephews that she wouldn't be around forever. As a two-time survivor of breast cancer, Claudia never took life for granted.
She'd been completely healthy for a long time before a spot was found on her gums during a dentist appointment. It was around that same time UAB made the decision in December 2014 to disband its football program.
It was disheartening news. The Blazers had just started to turn things around with a 6-6 season in 2014 that made them bowl eligible.
"It was like you can't catch a break." Roscoe said. "Our mom passed. For me, the program shut down when it was showing progress. I just had one of my best seasons in football and it hurt even more because my brother was committed to UAB. He was about to come play with me."
Roscoe, approaching his senior year, tuned out all the outside distractions to focus on his aunt's health. He remembers the day he drove her to the hospital, where the doctors informed her that the spot in her mouth was cancerous.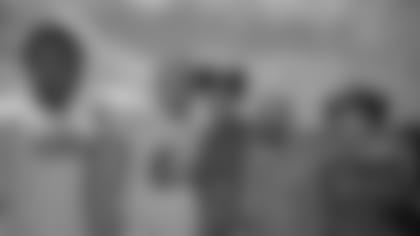 The room emptied with Roscoe and Claudia left to cope with another inconceivable obstacle.
"One thing I'll never forget is she didn't even really show any concern for herself," Roscoe said. "The first thing she did was look at me and asked if I was OK. That's the kind of person she was. I'm like, 'You're looking at me? The man just told you that you have cancer again.' And she's concerned about me and how I'm feeling. That's who she was. She was tough."
The next year was the hardest either Emanuel or Roscoe has experienced. Emanuel, suddenly without a place to play, cared for Claudia for seven months.
He eventually committed to play at Marshall, while Roscoe opted to finish college at Georgia Southern. On the same day Emanuel was supposed to leave for school, surgery was scheduled on Claudia's jaw.
"It swelled up to the size of a golf ball, (so) they had to go in," Emanuel said. "I had to choose between being with her (or leaving), and knowing her, she always wanted me to go to school. We came back and she went through the surgery."
A complicated procedure left Claudia weak and unable to speak. While her legendary pep talks were silenced, Claudia's infectious personality remained with her until she passed away in the early hours of Oct. 17, 2015. She was 67.
Her son delivered the news to Roscoe around 1 a.m., with Georgia Southern set to play New Mexico State that day. As much as the family had braced for her passing, nothing could prepare either Roscoe or Emanuel for the news.
"I was already up because something didn't feel right," said Emanuel, who was in Boca Raton, Fla., at the time for Marshall's game against Florida Atlantic.
"At the same time, there's things my auntie had already talked about, even though you don't want to hear those things at an early age. She kept it real with us. Even if she passed away, she can always be with us."
Emanuel tried to schedule a flight home, but Roscoe convinced him to stay for the game. He caught one pass for 21 yards in a 33-17 victory.
Emanuel and Roscoe still had unfinished business. Although the NFL remained the goal for both brothers, the primary objective was to fulfill a promise to their aunt to earn their college degrees.
Roscoe was the first to walk the stage, earning his bachelor's degree in history. He's now teaches seventh-grade social studies at Robert A. Cross Middle Magnet School and coaches at nearby Dougherty High School.
Emanuel, prior to earning his own bachelor's degree in sports management and marketing in January 2017, received Marshall's 2016 offensive MVP award from the coaches. He caught 45 passes for 456 yards and four touchdowns in 21 games with the Thundering Herd.
It led to a tryout opportunity with the Kansas City Chiefs, who then signed Byrd after their rookie orientation.
"That guy is one of the hardest-working people I've ever met and one of the humblest people I've ever met," Marshall quarterback Chase Litton said. "He maximized his opportunities given to him. There's a reason he's in the NFL."
Byrd landed in Green Bay after Kansas City released him at the start of training camp last year. Catching a pass from Aaron Rodgers during his first practice, Byrd made a solid showing for himself before being among the team's final cuts.
Byrd was just about to follow his brother into teaching when the Packers called him back in November to sign onto their practice squad. He spent the next two months in that role before receiving a promotion to the active roster for the season finale against Detroit, catching two passes on 11 snaps.
Back home in Georgia, Roscoe watched the game at his stepbrother's house. The room went crazy when Emanuel caught his first pass near the sideline and turned upfield for 29 yards.
"He made it. We both made it. It don't matter," Roscoe said. "I felt like a proud father. I was probably more proud of him than he was of himself. We got there. We got on the field of dreams."
Both Emanuel and Roscoe credit their current place in life to the two women who helped them get there – a mother solely devoted to her children, and an aunt who sacrificed to see those kids through to graduation and beyond.
"They're always going to be there. We're always going to refer back to those two ladies because they're the ones who made us who we are today," Roscoe said.
"We could have been total opposite of what we are now. We see the results of not having a Claudia Marshall at the home with some of our friends and some people we know in our neighborhood. We know where we could have been if it wasn't for her. She was like a mountain for us."
Today, the siblings look out for each other, assisting with their sister and helping with her children. Now back in Green Bay, Emanuel knows the NFL is a part-time experience and things can change in an instant.
Someday football will go by the wayside and he'll move onto the next phase of his life. Both Emanuel and Roscoe aspire to be the rock for underprivileged youth like Claudia was for them as children.
Each day Byrd walks into Lambeau Field, he stops for a moment to appreciate the opportunity he's been given to live out his dreams.
"Never take it for granted," Byrd said. "Every day I come in here, just to be around the guys in this locker room and this organization means so much more to me than people would know.
"I try to carry myself in (a positive) manner and work hard, even harder just knowing these opportunities really don't come by. They're rare, especially being in the position I am. I'm so thankful, so blessed. I just thank God for everything."