GREEN BAY – In a long NFL season, players need to get away from the grind when they can.
For Packers wide receiver Jeff Janis, a break means a chance to focus on a different game.
An avid hunter, Janis takes just about any opportunity away from 1265 Lombardi Ave. in the daylight hours to indulge in the outdoors. In the fall, that means bow hunting for deer.
On a recent Tuesday, which is the players' normal day off, Janis was kind enough to let packers.com – specifically, yours truly – come along on his afternoon hunt.
As we prepared to head out into the woods to spend a few hours sitting in a ground blind, hoping to at least spot some deer if not shoot one, it quickly became clear this is not just a hobby for Janis. It's truly a passion.
"There's a huge buck out there I've got my eye on, but he's just not cooperating," Janis said. "He's been pretty nocturnal, but he hasn't been in the last two nights. He's bound to come in."
Janis knows this because he has trail cameras set up at three different locations he hunts in the Green Bay area. The snapshots are sent automatically to his smartphone, so it's not unusual for him to wake up in the morning and have dozens of pictures from his hunting spots to look through.
This particular day, he's chosen where to go based on the most recent pictures, and on the direction of the wind. Because if the wind is blowing the "wrong" way, the deer will pick up human scent and come nowhere near Janis and his trusty bow.
As with all serious hunters, masking his scent is a must. So Janis has an ozone machine called a "scent crusher" for his wardrobe of hunting clothes, from which he grabs his own as well as some camouflage for his novice, note-taking companion to borrow.
He also has an Ozonics scent eliminator – a portable device about the size of a clock radio – that he takes with him into the blind, and he sprays a scent-masking mist onto our clothes after we get out of his Jeep Wrangler at the edge of the woods.
As we begin the trek toward the blind, nothing and nobody will know we're there. That's the idea, literally and figuratively, for Janis on getaway day.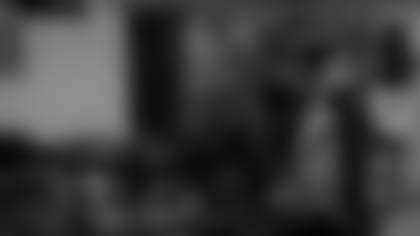 Growing up in Michigan, Janis started hunting with his dad, at around 8 years old, just tagging along. First it was duck hunting, standing alongside his dad and doing the duck call. Then he'd sit with him deer hunting as well.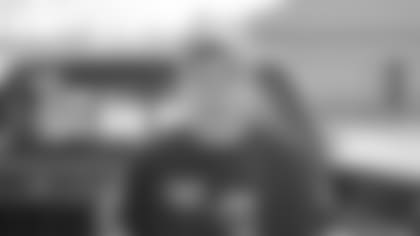 At 14, he was on a "youth hunt," and he bagged his first buck when he least expected it.
"There were these thousands and thousands of acres of public land that I hunted my whole life with my dad and never saw a deer," Janis said. "We sat in this blind that's been there forever, and I'm thinking I'm not going to see anything, and this 8-point comes walking by out of nowhere."
Janis shot him and was in his own state of shock, proud and baffled and excited all at once. A year or so later, he joined a buddy bow hunting for the first time, and then he really knew he was hooked.
"I was up in the tree and I had deer coming in like 20 yards away," he said. "I was like, man, this is way more fun.
"Once I started shooting a bow, right away, I just loved it. Rifle hunting, you can shoot a deer 100 yards away, which is cool and everything, but to get a deer 20, 15 yards away, it's a different feeling, I guess."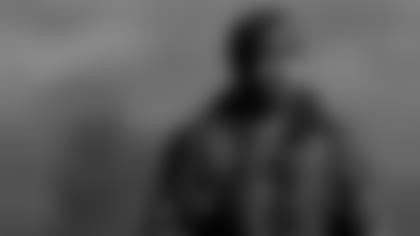 As we get to the last stretch of trail that leads to the blind, Janis decides he's going to try a scent drag. He pulls out a weighted strap that is soaked in doe urine – "This really stinks," he says – ties it to a string and drags it along the ground behind him until we get to the blind.
It's mating season for deer, so it might help attract a buck, but there are no guarantees. Nothing's guaranteed in hunting, Janis reminds the newcomer. It's all part of the challenge.
"It's hard to shoot a big buck," he said. "A lot of people have pictures of bucks, and I have pictures of bucks. You try and pattern them and guess when they're going to come in, but they're smart."
He got a buck last year, a 9-pointer in western Wisconsin's Buffalo County, the biggest one he's ever shot. The successful excursion was featured on a TV episode of "Driven with Pat & Nicole" on the Outdoor Channel and on the cover of Badger Sportsman magazine.
He hunts other game on occasion, shooting a turkey (10-inch beard) last spring, but deer are his favorite pursuit. So the obvious query is posed – which is the bigger thrill, catching a Hail Mary touchdown pass in an NFL playoff game, or shooting a big buck at close range with his bow?
"I've gotten that question before," said Janis, a fan favorite already in his brief Packers career. "Obviously scoring a touchdown in the NFL is something not a lot of people get to do. That has its own special meaning behind it. That was obviously something I'll remember forever.
"But on a consistent basis, to be able to see deer and shoot big bucks, that's something that takes me back to when I was younger and helps me remember my dad. That's what I kind of connect with in the woods."
Janis' dad died six years ago, during the budding star receiver's second year at Saginaw Valley State. It was the most difficult thing he's ever dealt with, but hunting was, and still is, a way to cope with the loss.
"That's one of the reasons I like to hunt as much as I do," he said. "I feel like when I'm out in the woods, it makes me reminisce and think about him, and it makes it kind of feel like he's still around."
That's not all. The rigors of pro football relax for nobody, and the daily intensity of meetings, playbooks and practices can consume anyone. While Janis loves the sport and his day job, having another outlet is invaluable to escape his pressure-packed priority.
"Just being outside … there's so many stressful situations in the real world," he said. "When you get out here, it's quiet.
"Then deer come in and you get to watch them. I don't know, there's something cool about it."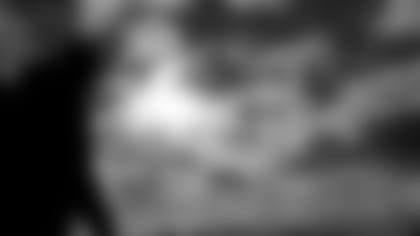 As the sun starts to set behind us, our view to the east becomes a beautiful, glowing forest of birch trees. The reflection of the late-afternoon sun off the white bark is stunning.
While Janis enjoys the solitude, he doesn't always hunt alone. Two years ago for Christmas, he bought his wife, Alyssa, a bow and moved a target all around the 40 acres behind their house so she could practice.
Earlier this fall, Alyssa shot a 10-point buck from a tree stand out back. It happened on the long weekend after the Packers' Thursday night victory over the Bears, so Janis was actually in Buffalo County at the time, trying to find another buck to match, or beat, last year's.
Turned out there was one right in his backyard.
"I've never shot a 10-point," he said. "She's got me beat there."
As dusk approaches, Janis fiddles less with his phone, and his glances out the different openings of the blind grow more intent. Our whispered conversation, which not surprisingly has never once broached the subject of football, ceases.
"We could start seeing something any minute now," he said.
He found this hunting spot through the graciousness of Packers fans. Upon arriving in Green Bay as a seventh-round draft choice in 2014, he put out a feeler on his Twitter account and got dozens of replies from folks willing to let him hunt on their property.
The two spots he hunts – other than the land behind his house – are both roughly 15-20 minutes away. The landowners gun hunt, so in bow season no one bothers him. He sticks to a specific spot on each property, so as not to be too intrusive, and he's thankful for their generosity as well as the trail-camera technology that, theoretically, increases his odds of success.
"Trail cameras are great, but they can make you kick yourself," he said. "You see the pictures and start thinking, 'If only I'd been sitting there instead.'"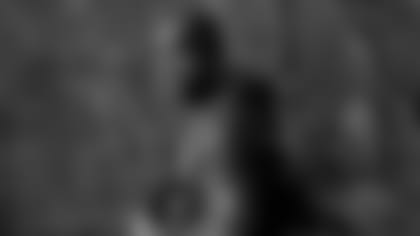 Janis can't help but have some regrets cross his mind as the sun has vanished and no deer have trekked within eyesight. He knew the buck he's got pictures of has been unpredictable, but to not see a single deer is a definite letdown.
"I can't believe that," he said. "I've had pictures of three does coming by here the last three nights before dark.
"I guarantee you 30 minutes after we leave here I'll have a bunch of pictures on my phone."
The prediction comes true, as does an earlier one that his flashlight would catch the glowing eyes of several deer in the nearby open fields as we made our way back to the Wrangler.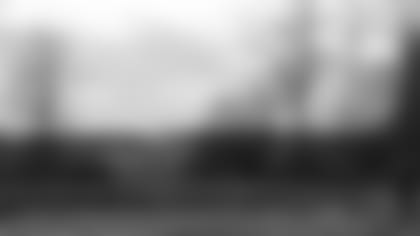 The accompanist figures he must be bad luck. Blame it on the novice. The hunting gods weren't going to reward a newbie so easily.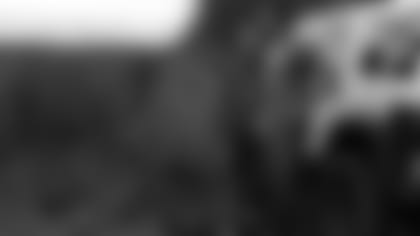 "Believe me, I've sat out here plenty of times and not seen anything," Janis said. "That's the way it goes."
This week's getaway is over, but its meaning isn't defined by its results. For a few hours, Janis got to blend in with nature, and remember his dad, while pursuing a passion they shared together for so long. And he'll do it again the next Tuesday, and the Tuesday after that, hoping for more activity but not letting a lack of it discourage him.
Another game plan awaits first thing tomorrow morning. The next football challenge will begin. The respite is as temporary as it is therapeutic.
"Some people think it's boring," he said, "but it's something about sitting there and watching the world around you that doesn't even know you're there.