PACKERS OPEN THE PRESEASON AGAINST THE CARDINALS AT LAMBEAU FIELD
The Green Bay Packers' 2013 season officially kicks off tonight when they welcome the Arizona Cardinals to Lambeau Field, the first time since 2010 that the Packers have opened their preseason slate at home.
It marks the third time in the past five years that the clubs have squared off in the preseason, with the last meeting between the teams coming in 2011 at Lambeau Field (Aug. 19).
The teams have met 22 times before in the preseason, with Green Bay holding a 16-6 lead in the all-time series. The clubs' first preseason meeting came on Aug. 16, 1950, when the Packers hosted the Chicago Cardinals in Green Bay. The teams went on to play each other every year in the preseason from 1950-58 (twice in 1957).
The Packers have won each of the last six meetings between the clubs in the preseason. This marks the first time that Green Bay has opened the preseason against the Cardinals since the teams squared off in New Orleans on Aug. 8, 1964.
This will be the fourth preseason meeting between the clubs (2002, 2009, 2011) since the Cardinals moved to Arizona in 1988.
The Packers hosted the Cardinals last season in Week 9, a 31-17 Green Bay victory highlighted by QBAaron Rodgers' four TD passes.
One of Green Bay's finest offensive efforts in the preseason came in 2009 at Arizona when the Packers racked up 38 points and 357 yards of total offense in the first half of their eventual 44-37 victory.
The Packers enter tonight's contest having won six of their last eight preseason games at Lambeau Field.
Green Bay's next preseason contest comes a week from Saturday when it travels to St. Louis to face the Rams on Aug. 17. It will mark the first preseason meeting between the teams since the Rams moved to St. Louis in 1995.
Tonight marks another Green Bay preseason tradition: the Bishop's Charities Game. It was first played in 1961 after Vince Lombardi was approached by the Diocese of Green Bay about playing a charitable contest in Green Bay (the Shrine contest was a fixture in Milwaukee).
The series enjoys its 53rd contest this year and has raised more than $3.7 million.
For more than 30 years, the church handled much of the game's business-related tasks, including game program and advertising sales, using a network of volunteers covering 14 counties throughout northeastern Wisconsin. The Packers assumed many of those tasks beginning in 1994. 
The Packers are 28-23-1 all-time in the series. They will be playing the Cardinals for the second time in the series, with the other meeting coming in 1972 when the Cardinals played in St. Louis.
Green Bay has won four straight games in the series, including a 24-3 victory over Kansas City in 2012. Prior to that, the Packers had lost six consecutive Bishop's Charities contests. That six-game losing streak (2003-08) came on the heels of a 12-game winning streak (1991-2002) in the series. 
 NOTABLE CONNECTIONS
Packers CB James Nixon entered the NFL as a non-drafted free agent with the Cardinals in May 2012...Packers C Garth Gerhart and CB Brandon Smith both played at Arizona State...Cardinals G Daryn Colledge was a second-round draft choice by the Packers in 2006 and played five seasons (2006-10) in Green Bay...Cardinals DE Ronald Talley entered the NFL with the Packers as a non-drafted free agent in 2009 and spent the entire '09 season on Green Bay's practice squad...Cardinals WR Kerry Taylor signed with Green Bay as a non-drafted free agent in 2011 and was with the Packers that preseason...Cardinals DE Matt Shaughnessy played at the University of Wisconsin (2005-08)...Cardinals C Scott Wedige is from Elkhorn, Wis. ...Cardinals defensive assistant/asst. defensive backs coach Ryan Slowik played strong safety and coached one season at the University of Wisconsin-Oshkosh while his father, Bob, was a former defensive assistant coach for the Packers (2000-04)...Former college teammates include Packers QB Aaron Rodgers and Cardinals LB Lorenzo Alexander (California), Packers LB Clay Matthews and Cardinals G Chilo Rachal and DE Frostee Rucker (Southern California), Packers WR Jordy Nelson and Cardinals LB Reggie Walker (Kansas State), Packers TE Jermichael Finley and Cardinals C Lyle Sendlein and LB Sam Acho (Texas), Packers CB Sam Shields and Cardinals DE Calais Campbell and WR LaRon Byrd (Miami), Packers WR Randall Cobb and P Tim Masthay and Cardinals RB Alfonso Smith and DT Ricky Lumpkin (Kentucky), Packers T Marshall Newhouse and Cardinals LB Daryl Washington (Texas Christian), Packers T David Bakhtiari and Cardinals T Joe Caprioglio (Colorado), Packers TE Ryan Taylor and Cardinals G Jonathan Cooper (North Carolina), Packers DE Datone Jones and RB Johnathan Franklin and Cardinals DT David Carter (UCLA), Packers TE Andrew Quarless and S Chaz Powell and Cardinals TE Mickey Shuler (Penn State), and Packers RB Eddie Lacy and Cardinals CB Javier Arenas (Alabama).
SAVE THE DATE
Important dates to remember (all times CDT):
Saturday, Aug. 17 – Preseason game at St. Louis Rams, 7 p.m., Edward Jones Dome
Friday, Aug. 23 – Preseason game vs. Seattle Seahawks, 7 p.m., Lambeau Field (Midwest Shrine Game)
Tuesday, Aug. 27 – Final practice open to public, 11 a.m., Nitschke Field
Tuesday, Aug. 27 – Roster reduction to a maximum of 75 players by 3 p.m.
Thursday, Aug. 29 – Preseason game at Kansas City Chiefs, 7 p.m., Arrowhead Stadium
Saturday, Aug. 31 – Roster reduction to a maximum of 53 players by 5 p.m.
Sunday, Sept. 1 – After 11 a.m., clubs may establish a practice squad of eight players
Sunday, Sept. 8 – Regular-season opener at San Francisco 49ers, 3:25 p.m. (CDT)
As per team tradition, the Packers select game captains each week.  
Tonight's captains will be QB Aaron Rodgers(offense), S Morgan Burnett (defense) and LS Brett Goode (special teams).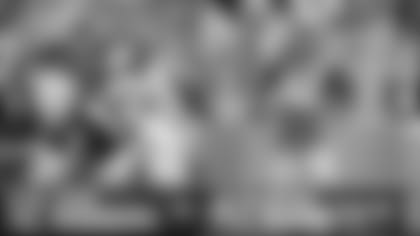 Tonight's officiating crew includes referee Carl Cheffers (51), umpire Undrey Wash (96), head linesman Kent Payne (79), line judge Tom Symonette (100), field judge Jeff Lamberth (21), side judge Laird Hayes (125) and back judge Todd Prukop (30). Eugene Hall (141) is a developmental official.