GREEN BAY – If the makeover of the Packers' defense isn't complete, it must be pretty darn close.
Green Bay hit on a few key spots on offense too during the three-day NFL Draft, but looking at the offseason as a whole and the last two months in particular, it's the defense that has changed the most heading into 2019.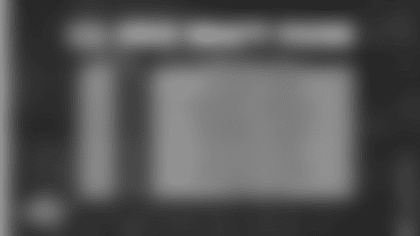 "I feel really good right now," General Manager Brian Gutekunst said on Saturday, just after finishing off an eight-player draft class, five of which are on the defensive side.
"I'm excited about Mike Pettine and the second-year guys we have in his system, and with the additions we've made, we're very optimistic about what these guys can do."
A lot of "these guys" are new in both the rush and coverage aspects.
Free-agent pass rushers Za'Darius Smith and Preston Smith are now joined up front by first-round pick Rashan Gary and versatile fifth-rounder Kingsley Keke.
Free-agent safety Adrian Amos will also welcome to the secondary two speedsters with 40s in the 4.3s, first-round safety Darnell Savage and sixth-round corner Ka'Dar Hollman.
"Mike's big on moving pieces, and I thought we needed to get a lot more pieces for him to move around," Gutekunst said. "They have to come together and there's a lot of timing involved, but I feel better now than I did previously."
The overhaul of the pass rush and the speed in the back end both stand out to new Head Coach Matt LaFleur.
Using depth and disguise to attack the quarterback with multiple options, and having a true sideline-to-sideline centerfielder like Savage, should give opposing offenses pause. That's the idea, at least.
"We've added a lot of playmakers on the defensive side of the ball," LaFleur said. "I'll tell you one thing, being an offensive coach my entire career, you can never have enough pass rushers. There's nothing harder than when they can keep rotating guys through and sending fresh guys against your offensive line.
"There's (also) nothing worse from an offensive perspective than a guy that can roam the back end … play the middle third and go either side and eliminate the whole field. A guy like that … can be problematic. With Savage, you see with his highlights the guy's a ball hawk."
In a draft class that started with Gary and Savage and ended with seventh-round linebacker Ty Summers, Gary as the 12th overall pick might be the one who's both NFL-ready and an unknown as far as his ceiling.
He's got plenty about the NFL game to learn, but Gutekunst referred to him as a potential "matchup problem" depending on where he lines up. The tag similarly applies to the first of the three offensive picks, athletic tight end Jace Sternberger.
While the third-round seam-stretcher has two polished veterans to learn from in Jimmy Graham and Marcedes Lewis, sixth-round running back Dexter Williams will be joining two younger backfield guys in Aaron Jones and Jamaal Williams as they learn LaFleur's system and see how they fit best.
The Notre Dame runner has a big-play resume that belies his 4.57-second 40, and his style fits to a T how LaFleur wants to run the ball.
"His play speed would say differently," Gutekunst said of the incoming rookie as a breakaway threat. "His ability to be decisive, stick his foot in the ground and just hit it, he doesn't waste any time.
"He has a knack for running to daylight. Some guys since they started playing are just natural runners, and he's one of those guys."
LaFleur might have wanted another receiver to go with the new tight end and running back, but no draft can produce everything. With the ground game his stated basis for the offense, he's looking forward to seeing just how his running back group comes together, but he's reserving judgment until training camp and live game action come along.
That's a sound, measured approach to take across the board regarding any draft class, particularly with in-the-trenches guys like Keke and second-round offensive lineman Elgton Jenkins, who could compete for a spot at guard and also back up at center.
They'll all arrive for a rookie minicamp at the end of next week but won't be putting any pads on for another three months, when the evaluation of everyone's physical tools gets real.
On the mental side, Gutekunst is confident the group has what it takes.
"Wiring we talk about a lot, how these guys are wired," he said. "There's a lot of adversity in our league, and you have to have a lot of toughness, mentally and physically, to get through it.
"When we go through studies on our guys, their history of being able to fight through adversity, it matters."
From this point forward, it might matter more than anything else they've done in their past. Welcome to the NFL, gentlemen. The Packers' future and yours both start now.