GREEN BAY – Twenty-two years ago this week, the Packers traveled to San Francisco to play the NFC Championship Game against the 49ers.
Back then, just like now, the 49ers had earned the NFC's No. 1 seed at the conclusion of the 1997 regular season, with the Packers No. 2. San Francisco also beat No. 6 seed Minnesota back then to advance to the NFC title game. Green Bay had gotten by No. 4 Tampa Bay.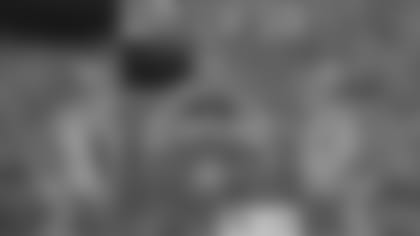 At a rain-soaked 3Com Park, the Packers advanced to Super Bowl XXXII with a 23-10 triumph over the 49ers that wasn't as close as the final score indicated.
Here are some highlights of how the game unfolded:
The Packers opened the game with a long drive for a field goal and then extended their lead to 10-0 in the second quarter. Eugene Robinson's interception and long return was followed two plays later by a 27-yard TD pass from Brett Favre to Antonio Freeman.
After holding the 49ers to a field goal in the red zone, the Packers got the three points back just before halftime when Favre's 40-yard bomb to Freeman set up another field goal.
Green Bay sacked San Francisco QB Steve Young four times in the fourth quarter, with Keith McKenzie getting two of them. A fourth-down sack deep in 49ers territory set up a 5-yard touchdown run by Dorsey Levens for a 23-3 lead.
The 49ers, who rushed for only 33 yards on 18 carries, finally found the end zone on a 95-yard kickoff return by Chuck Levy with less than three minutes to play.
Levens finished with 114 rushing yards, the only time all season the 49ers allowed a 100-yard rusher. He also broke his own single-game postseason franchise record, which he had set the previous week vs. the Buccaneers with 112 yards. (Levens' mark has since been surpassed multiple times.)
Other notable individual performances were turned in by Freeman, who had four catches for 107 yards, and punter Craig Hentrich, who put all five of his punts inside the San Francisco 20-yard line.
The Green Bay Packers faced the San Francisco 49ers in the 1997 NFC Championship Game on Jan. 11, 1998. The Packers won 23-10 and advanced to Super Bowl XXXII.