Vic, if you had to request a final meal, what are you having?
What do you see as being the toughest part of this year's schedule?
The toughest part of any team's schedule is the point at which injuries are the greatest, but in terms of how the schedule falls, the three road games in four weeks in November might be the most taxing stretch in the season. The Broncos, Panthers and Vikings will all be difficult opponents on the road, and the Lions at home could be one of the showdown games of the NFC North season.
Nick from State College, PA
Mike McCarthy talked about cross-training guys for offense and defense. It seems like a good idea. Is this common, or is this a McCarthy idea?
I've never heard of it being used anywhere else. Coach McCarthy likes coming up with these kinds of ideas, and I think a big part of it is keeping his team fresh and on its toes. Routine is a good thing, as long as it doesn't become boring. You need to challenge your players. This offseason is also about turning the page, and new ideas are always good for forgetting the past.
Charlie from Centerville, IA
Why has the fullback position faded so much? Do you think it will make a comeback?
The fullback position hasn't faded, it's just been renamed. Folks, don't think in terms of terminology; think in terms of function. A tight end is not a tight end if he isn't tight to the formation. Today's fullback is yesterday's halfback; they're both blockers. Today's running back is yesterday's fullback.
Otto Graham, Marion Motley, Dante Lavelli; let's appreciate NFL history, right?
I was covering a Hall of Fame induction ceremony, back when they did them on the front steps of the Hall of Fame building, when Lavelli was announced as one of the Hall of Famers in attendance. Mike Ditka and another Hall of Famer each put an arm under Lavelli's arms and lifted him out of his seat so he could be recognized. When you see something like that, you get an instant appreciation for the history of the game and the men that built this league.
Vic, I'm visiting D.C. this week and have dedicated a whole day to seeing Antietam, the mother of all American battles. Do you have a favorite Civil War battle?
Antietam is No. 2. Gettysburg is No. 1.
Derek from Eau Claire, WI
I recently saw an article naming the Packers as the best QB franchise in the NFL, citing Starr, Rodgers and Favre. Which franchises are best for running backs and for receivers?
I think the Packers might be best for receivers, too. The Browns always seemed to have great running backs (Motley, Brown, Kelly, Pruitt, Mack, Byner).
Vic, with the prevalence of social media, do you think our ability to conceive of iconic images has diminished? We all remember the moments, sure, but can we capture them anymore?
We have too many iconic images. We're redefining the word to mean better than average. Everything is not great.
Earl from Taylorsville, KY
Vic, Coach McCarthy says Davante Adams is his spring MVP. Who was yours?
I saw Richard Rodgers make a one-handed catch of a low pass on Tuesday, and I was thinking about making Rodgers my MVP.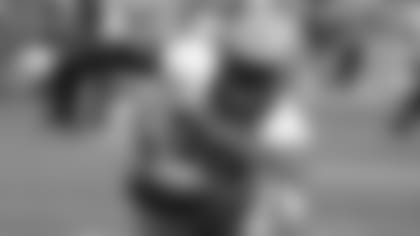 Steven from Hackettstown, NJ
Vic, being that football is a game of specialization now, do you think teams will begin to look for a player to specialize in holding for extra points?
I love your column and rarely miss it. As an employee for the Department of Veteran Affairs, I am evaluated on how I handle Veterans' issues. How is Vic evaluated at the end of the year?
The reader does that every day. If he rarely misses the column, I get an A. If he doesn't come back, I get an F. Evaluation in my business is no problem. We keep score.
William from Airway Heights, WA
Shula/Unitas? The story goes that late in a game the young head coach called a timeout. The veteran QB came to the sideline and said, "Don't ever do that again." True story?
I don't know if it's a different version of the same story, but legend has it Shula sent a play into the game and Unitas called time out, went to the sideline and asked Shula if he wanted to play quarterback. That's when Unitas is said to have told Shula, "Don't ever do that again."
You really upset me sometimes, and I'm sure I speak for many. First of all, you are not a true Packers fan. You admit you love Pittsburgh and the Jags, so you make a true lifelong Packers fan feel crappy when you answer their question with your smart comment. I hate that. I bet you wanted Pittsburgh to win in our last Super Bowl. Also, many take time out to ask you good questions and you overlook them and put up dumb ones. No one cares about golf or how you like your eggs. It's football we care about, so treat the real Packers fans with some respect or go back to Pittsburgh, or did they run you out of there?
Dominic from Islington, UK
What are you looking for from Nick Perry this offseason?
I'm not concerned about the offseason. My concern is for the season. I'm looking for a lot of tackles, sacks and games played.
Is the media allowed to attend any of the minicamp sessions?
The media attended yesterday's practice and will attend Thursday's practice, too. I can't say anything jumps out at me in spring practices, but one of the things I've noticed is Scott Tolzien moves and throws on the run really well. He's made tremendous strides in his time with the Packers.
Pete from River Falls, WI
Since it's a slow time of the year, here's a suggestion for retiring numbers. Why not retire a number for the lifetime of a player, and perhaps extend that period for five or 10 years after his death, and then put it back in circulation? It would preserve the distinction of retiring a number and create some interest on the back end, as in who is the first player to get the number of so and so, which has not been used for 50 years, etc. What do you think?
I don't like that idea. Here's my idea: Don't retire numbers. The jerseys of honored players should remain in use, but they should forever bear the name of the honored player.