GREEN BAY—Vince Young says he's still trying to catch up in this Packers offense, but in the process he's also catching up to Graham Harrell in the battle for the backup quarterback job.
Young had by far his best performance of the preseason in Friday's 17-10 loss to Seattle at Lambeau Field, completing six of seven passes for 41 yards and leading the Packers to their only touchdown on the night in the third quarter.
He made two big plays with his legs, scrambling twice for 39 yards on the 11-play, 80-yard drive, taking advantage of the Seahawks playing man-to-man coverage with their back turned to the ball.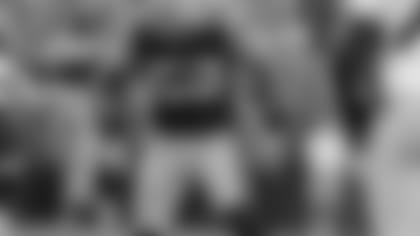 "That's his game right there, making plays when the pocket breaks down," quarterback Aaron Rodgers said. "I think he's improving. This is a wordy system and a difficult system to pick up. He was behind but he's been picking it up and showing improvements."
His best pass of the night came on a bootleg to tight end Andrew Quarless for 16 yards, one play after a quick toss over the middle to receiver Alex Gillett converted a short third down.
Had Quarless been able to make one tackler miss, he might have turned it into a 37-yard TD. Instead, Young needed to cap off the drive three plays later with a 1-yard TD pass to rookie fullback Jonathan Amosa.
"I'm getting there," Young said. "I felt we accomplished some things Coach (McCarthy) wanted us to as a second- and third-team unit, and I want to keep that work up.
"The things the defense did, I had the opportunity to use my legs a little bit. It still goes back to the offensive line making some key blocks, opening up the window."
Considering he came into camp with the offensive installations nearly complete, Young's progress has been fairly rapid. Albeit on just two drives, to post a 130.7 passer rating in McCarthy's offense less than three full weeks after picking up the playbook is no easy task.
"It's a lot trying to catch up with signals," said Young, who did mishandle a shotgun snap and recovered the ball for a 15-yard loss, his only glaring negative in the game. "Eventually I want to get to no huddles and stuff like that, but it's going to take one day at a time, take a lot of work, a lot of hard work behind the scenes. I'm just trying my hardest to catch up right now.
"There's a lot in this offense and it can't happen over three weeks. I'll be back here tomorrow early in the morning."
Harrell got a total of five series, including four in the second quarter with the No. 1 offensive line and against Seattle's No. 1 defense. He was just 6-of-13 for 49 yards and misfired on his one scoring opportunity.
With the help of a 25-yard defensive pass interference penalty and a 14-yard completion to receiver Jarrett Boykin to convert a third-and-10, Harrell got the offense into scoring range and eventually faced fourth-and-2 from the Seattle 4.
McCarthy put Harrell on the spot by going for it, and at first tight end Jermichael Finley was ruled to have made a diving, fingertip grab of a wide throw just across the goal line. A review negated the catch, however, and Harrell was shut out on the scoreboard for the second time in three games.
"All preseason it feels like we've moved the ball well and then can't finish the drive," Harrell said. "That's something we've got to work on."
Rodgers still hasn't found the end zone either this preseason and played just one series before giving way to the backup battle.
Rodgers has attempted just 24 passes through three preseason games and has been on a pitch count in practice. But even if he doesn't play much in the fourth preseason game, which is customary, he feels he's ready for the regular season.
"I do," he said. "I've played a lot of football. I'll make sure my conditioning is where it needs to be for the first game, and I'll be fine."
Of greater concern perhaps is the fact that receivers Jordy Nelson (knee) and Randall Cobb (bicep) haven't played at all in the preseason and likely won't, bringing into question their timing with Rodgers and the rest of the first unit.
Again, Rodgers remains unconcerned.
"We've had issues like that in the past. You just have to get your work in practice when those guys come back," he said. "Hopefully we get Jordy back next week, get some work in. Randall the same. Regardless if they play (in Kansas City) or not, it will be good to get some reps with them.
"We've played a lot of football together, Jordy and I, and had a lot of success. Obviously Randall last year had a lot of success. We're talking every day and they're in the meetings. It's just a matter of making sure we're on the same page."