Packers Fans, we need your help!
Warner Home Video is producing a series of "NFL Greatest Games" DVDs, and the Green Bay Packers are looking for the fans to help select which games to include for this franchise's installment. The DVD will feature the complete television broadcast, without commercials, of the top 10 games selected from the list of 20 below.
Brief descriptions of the 20 games are available here, and fans are encouraged to vote for their favorites between now and April 18. The "Greatest Games" DVD will be available for retail purchase through the Packers Pro Shop in August of this year.
Note: Only games for which the complete television broadcast is available can be included in the DVD. Complete broadcasts for some significant games, such as Super Bowl I and the Ice Bowl, are not available, so they are not included here.
1967
Super Bowl II - Packers vs. Raiders
The Packers won their second straight Super Bowl behind an MVP performance by quarterback Bart Starr, who completed 13-of-24 passes for 202 yards and a touchdown, a 62-yard strike to Boyd Dowler to give the Packers a 13-0 lead early in the second quarter. Don Chandler kicked four field goals (39, 20, 43 and 31 yards) and cornerback Herb Adderley returned a Daryle Lamonica interception 60 yards for a touchdown for Green Bay's final score in the 33-14 victory. The game marked Vince Lombardi's final game as coach of the Packers after nine years and five NFL titles.
---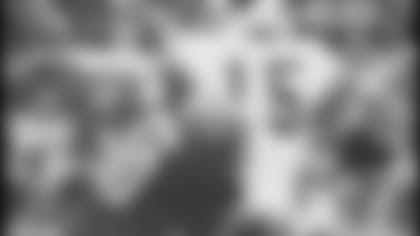 NFC Divisional Playoff - Packers vs. Cardinals
Following a strike-shortened season, the Packers made their first postseason appearance in a decade. After halting a St. Louis drive at the 1, the Packers scored a then-franchise playoff record 41 points (surpassed this past season), as John Jefferson caught two of Lynn Dickey's record-tying four TD passes. The others were caught by James Lofton and Eddie Lee Ivery, who also rushed for a score. Dickey finished 17-of-23 for 260 yards with no interceptions, and Jefferson had a team-record 148 yards receiving, including a 60-yard TD.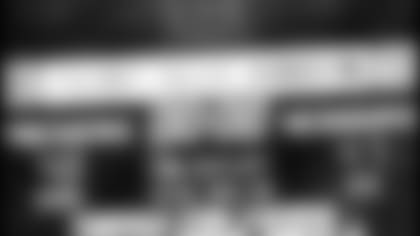 1983
Packers 48, Redskins 47. Highest scoring Monday Night Football game ever
Facing the defending Super Bowl champions - a team that included current Packers President and CEO Mark Murphy - Green Bay prevailed in a contest featuring 11 touchdowns, 11 extra points and six field goals. Jan Stenerud's 20-yard field goal with 54 seconds left gave the Packers the lead, and Washington's Mark Moseley missed a 39-yard try as time expired.
---
Favre comes off the bench and stuns Bengals
Favre's first meaningful appearance as a Packer came as a fill-in for Don Majkowski, who injured his ankle in the opening period. Down 20-10 midway through the fourth quarter, Favre leads the Packers back with an 88-yard drive, capped by a 5-yard TD pass to Sterling Sharpe. After a Bengals field goal makes it 23-17, Favre takes over on his own 8-yard line with just 1:07 left. A 42-yard pass to Sharpe sets up his dramatic 35-yard TD strike to Kitrick Taylor with 13 seconds left for a 24-23 victory. Favre completes 22 of 39 passes for 289 yards and the two TDs, and beginning the following week against Pittsburgh, no one else starts a game at quarterback for the Packers for the next 16 years.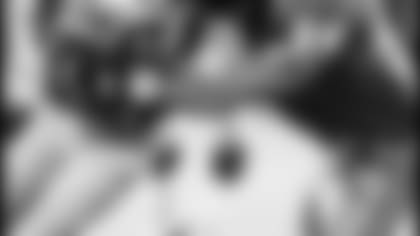 1993
NFC Wild Card Playoff - Packers vs. Lions
Trailing the Lions 24-21 and driving late in the game, Favre scrambles to his left, plants and launches a long throw all the way back across to the right side of the field that finds Sharpe wide open for a miraculous 40-yard touchdown with 55 seconds left. The 28-24 victory, with Favre throwing three TDs to Sharpe, is Green Bay's first playoff victory since the 1982 postseason, exactly 11 years to the day (Jan. 8, 1983) since that 41-16 win over the St. Louis Cardinals.
---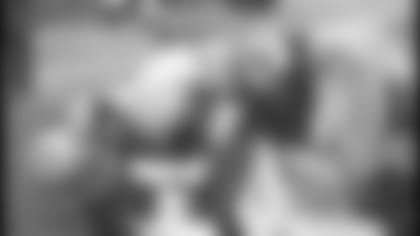 Packers vs. Falcons - Favre runs into end zone on final play
The Packers' final game in Milwaukee, after 62 years, comes down to the final seconds. Behind 17-14, Green Bay is on the Falcons' 9-yard line with 21 seconds left and no timeouts remaining when Favre rolls right and finds just enough daylight to dive across the goal line for the game-winning touchdown with only 14 seconds left. The 21-17 win, in which Favre completed 29 of 44 passes for 321 yards and two TDs, keeps the Packers' playoff hopes alive, and a win the following week gets them into the postseason for the second straight year.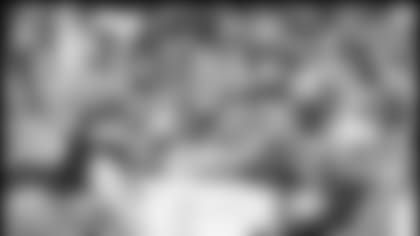 1994
NFC Wild Card Playoff - Packers vs. Lions
The Packers' first home playoff game in 12 years features a dominating defensive performance that holds Detroit's Barry Sanders, the league's leading rusher, to a career-low minus-1 yard on 13 attempts. A 3-yard TD run by Dorsey Levens capped a game-opening scoring drive and Chris Jacke nailed a team postseason-record 51-yard field goal among his three kicks. But the Lions trailed only 16-10 in the fourth quarter when they reached the Green Bay 11-yard line in the game's closing moments, when the defense stiffened one final time.
---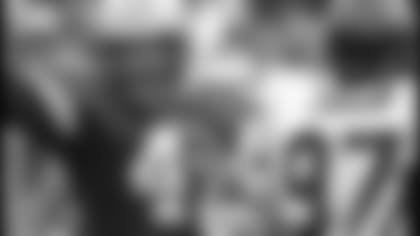 Packers vs. Bears - Favre throws for five TDs
With his playing status due to a severely sprained ankle uncertain until the morning of the game, Favre charges out of the Lambeau Field tunnel to a raucous ovation and proceeds to complete 25 of 33 passes for 336 yards and a franchise-record-tying five touchdowns, with no interceptions, in a 35-28 win over the Bears in the 150th meeting between the rivals. The win pulled the Packers into a tie with Chicago for the NFC Central lead.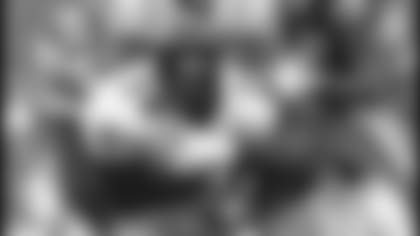 1995
NFC Wild Card Playoffs - Packers vs. Falcons
Coming off their first NFC Central Division title in 23 years, the Packers rallied from an early 7-0 deficit to beat the Falcons 37-20. Rookie Antonio Freeman became the first Packers player to return a postseason kick for a touchdown, running a punt back 76 yards. Favre completed passes to nine receivers and threw for three TDs, while Edgar Bennett rushed 24 times for 108 yards and another score.
---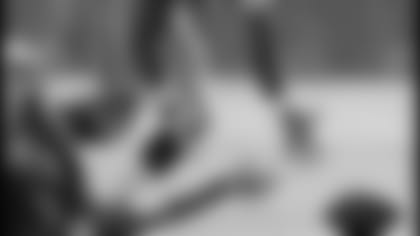 NFC Divisional Playoffs - Packers vs. 49ers
Behind a sterling defense that scored the game's first points, the Packers shocked the defending Super Bowl champions and advanced to the NFC Championship for the first time. On San Francisco's opening possession, Wayne Simmons' hit on fullback Adam Walker forced a fumble that Craig Newsome scooped up and returned 31 yards for a TD. Favre, who completed 21-of-28 passes on the day, followed with TD passes to Keith Jackson and Mark Chmura to make it 21-0, while the 49ers' Steve Young attempted an NFL playoff-record 65 passes in a futile comeback bid. Green Bay's 27-17 win was the only road victory by an NFC team in the divisional playoffs in the 1990s.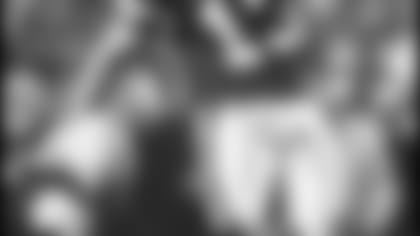 1996
Packers vs. 49ers - Favre throws 61 passes in overtime win
On Monday Night Football, Favre amassed 395 passing yards and led the Packers to two field goals in the fourth quarter and one in overtime - a 53-yarder by Chris Jacke - to complete the 23-20 win. Don Beebe's 59-yard touchdown reception, for which he dove to make the catch and scrambled to his feet before a defender could touch him, began the Packers' rally from a 17-6 halftime deficit.
---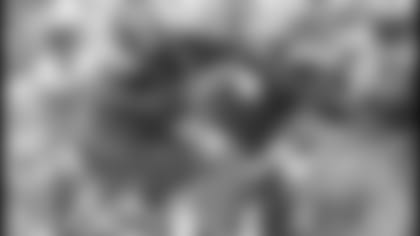 Divisional Playoffs - Packers vs. 49ers
The Packers eliminated the 49ers from the postseason for a second straight year behind two big punt returns by Desmond Howard - a 71-yarder for a touchdown and a 46-yarder to the San Francisco 7 to set up another score. Playing in a steady rain that turned Lambeau Field into a muddy quagmire, the two teams combined for barely 400 total yards, with Bennett gaining 80 on the ground with two TDs for Green Bay in the 35-14 win.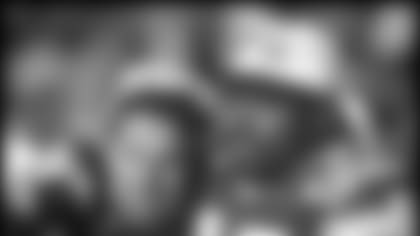 1996
NFC Championship - Packers vs. Panthers
Largely on the strength of Levens' 205 yards from scrimmage (88 rushing, 117 receiving), the Packers overcame two early deficits to post a 30-13 victory and advance to the Super Bowl. With temperatures at 3 degrees and minus-17 wind chill, the first title game in Green Bay since the "Ice Bowl" needed new sod just days before the game because of the previous week's contest. Levens' leaping 29-yard TD catch along the sideline tied the score early and Bennett's 4-yard TD run through a gaping hole sealed the conference championship in the fourth quarter.
---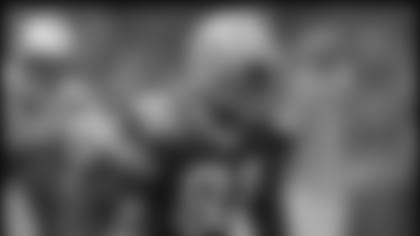 Super Bowl XXXI - Packers vs. Patriots
So many memories from this one, beginning with the 54-yard TD pass to Andre Rison on the Packers' second play from scrimmage. Favre added a then-Super Bowl record 81-yard TD pass to Freeman, finishing 14-of-27 for 246 yards and capping a three-game postseason during which he was remarkably consistent, with passer ratings of 107.4, 107.3 and 107.9. Reggie White posted a Super Bowl-record three sacks, and Howard earned MVP honors with a 99-yard kickoff return for a touchdown that provided the final points in the 35-21 victory, Green Bay's first league championship in 29 years.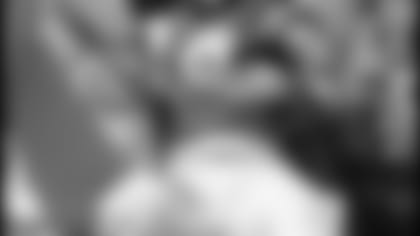 1997
Packers vs. Vikings - Favre throws 5 TDs
Favre broke Bart Starr's franchise record of 152 touchdown passes by throwing five in a 38-32 win over the Vikings. Completing 18 of 31 throws for 266 yards, Favre had scoring strikes to Freeman (2), Robert Brooks, Terry Mickens and Chmura as the Packers jumped ahead 31-7 and then held on.
---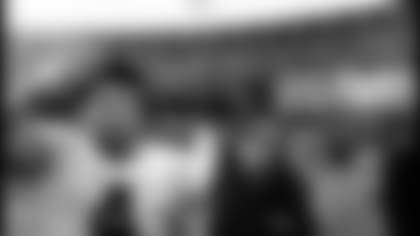 NFC Championship Game - Packers vs. 49ers
Playing in their third straight NFC title game, the Packers smothered the 49ers 23-10 behind 114 rushing yards from Levens and 104 receiving yards from Freeman. Green Bay held San Francisco to just 33 rushing yards on 18 carries, keeping the 49ers out of the end zone until a kickoff return for a score with less than 3 minutes remaining, to advance to the Super Bowl for the second straight year.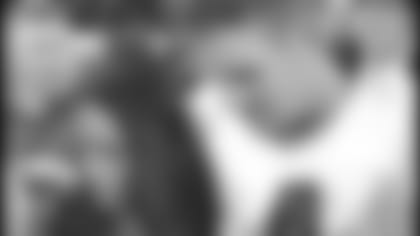 2003
Packers Vs. Raiders - Favre stars in tribute to father
Some might call this the greatest performance of Favre's career. Just one day after the sudden death of his father Irv, Favre took the field on a Monday Night in Oakland and compiled a team-record and personal-best quarterback rating of 154.9 by completing 22-of-30 passes for 399 yards and four TDs, with no INTs. All four touchdowns, including two on acrobatic catches by Wesley Walls and Javon Walker, and 311 yards came in the first half to give Green Bay a 31-7 lead on its way to a 41-7 victory. The four TD passes moved him past Fran Tarkenton and into second place on the NFL's all-time list.
---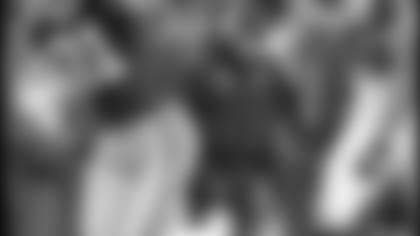 NFC Wild Card Playoff - Packers vs. Seahawks - "...and we're gonna score."
Seattle quarterback and former Favre backup Matt Hasselbeck declared as the Seahawks won the overtime coin toss that, "We want the ball, and we're gonna score!" Only two possessions later, Hasselbeck was intercepted by Al Harris, who returned the ball 52 yards for the game-winning touchdown, the first overtime playoff game in league history decided by a defensive score.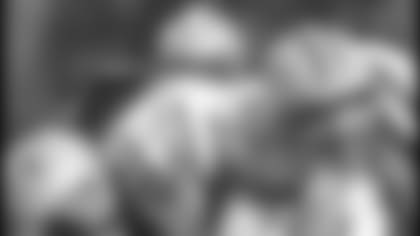 2007
Packers vs. Vikings - Favre breaks touchdown record
Favre wasted no time topping Dan Marino's career record of 420 touchdown passes, hitting Greg Jennings on a 16-yard slant pass in the first quarter for the record-breaking TD. Favre went on to complete 32-of-45 passes for 344 yards in the 23-16 victory that got the Packers off to a 4-0 start.
---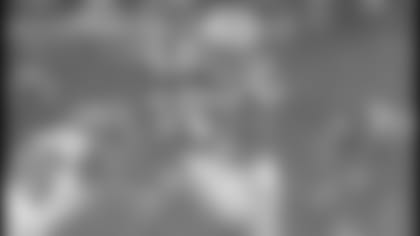 2007
NFC Divisional Playoff - Packers vs. Seahawks
Running back Ryan Grant recovered from two early fumbles that helped stake Seattle to a 14-0 lead and set a franchise playoff record with 201 yards rushing and three touchdowns as the Packers pulled away to a 42-20 victory in near-whiteout conditions at Lambeau. With snow blanketing the field, Favre also had a stellar game, completing 18-of-23 passes for 173 yards and three TDs, two to Jennings.