LACY RUMBLES 31 YARDS ON SCREEN PASS
Late in the first quarter, the Packers executed a screen pass to near-perfection, as G Josh Sitton threw a key block to spring RB Eddie Lacy loose. Lacy then cut inside a solid outside block from WR James Jones to get all the way to the 5-yard line, setting up a TD pass to WR Randall Cobb that tied the score at 7.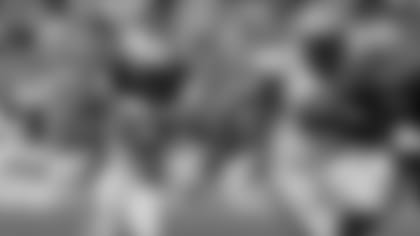 NELSON MAKES ACROBATIC BOUNDARY CATCHES
Two snaps before Lacy's screen, WR Jordy Nelson made a difficult leaping grab along the sideline for 31 yards. He made an even better catch in the fourth quarter, spinning around to snag a 37-yard pass while tip-toeing to keep his feet in bounds. The big play set up a TD to give the Packers their only lead of the game.
MATTHEWS SACK LEADS TO STOP
Late in the second quarter, LB Clay Matthews sacked 49ers QB Colin Kaepernick for a 6-yard loss, one of Matthews' three tackles behind the line of scrimmage in the game. The sack helped force a long field goal attempt, which San Francisco K Phil Dawson missed, giving the Packers an opportunity to tie the score by halftime.