GREEN BAY – It's finally here.
The Packers will kick off the 2017 NFL season this Sunday when they host the Seattle Seahawks at Lambeau Field, the first time Green Bay has opened at home since 2012.
The 53-man roster the Packers take into this Week 1 contest consists of 37 returning players, seven free-agent signings, six rookie draft picks, and three undrafted rookies.
If you've had your head in the sand for the past eight months, here's what you need to know about how this year's team was established and the Packers' forecast for 2017.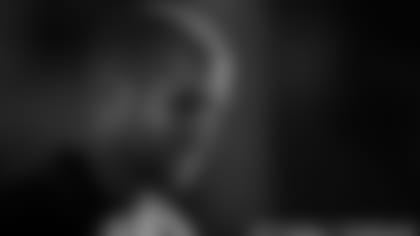 The Packers return their top three receivers – reigning NFL comeback player of the year Jordy Nelson, Randall Cobb and Davante Adams – for the fourth consecutive season and brought in veteran tight ends Martellus Bennett and Lance Kendricks during the first two days of free agency in March.
The Packers have finished in the top 10 in passing offense in each of Mike McCarthy's previous 10 seasons as the primary play-caller.
The transformation is complete. During the first day of regular-season media availability, McCarthy made it clear Ty Montgomery is no longer just a converted receiver – he's a full-fledged running back.
"Ty Montgomery is our starting running back, so his development is over," McCarthy said. "Ty is preparing to go. He's a big part of what we do and how we play – his ability to be a part of the offense and particularly the things he can do out of the backfield."
After stepping in midway through last year, Montgomery finished the 2016 season as the Packers' leading rusher with 457 yards and three touchdowns, with his ability to motion out of the backfield giving defenses one more thing to plan for.
In addition to returning Montgomery and fullback Aaron Ripkowski, the Packers kept all three rookie running backs they drafted – Jamaal Williams (fourth round, BYU), Aaron Jones (fifth, UTEP) and Devante Mays (seventh, Utah St.) – on their 53-man roster.
The signing of Bennett and Kendricks has opened up the possibility of the Packers incorporating more packages with two tight ends into their offense this season.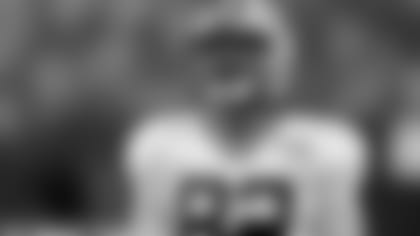 With fourth-year veteran Richard Rodgers also returning this year, Green Bay is as deep at the position as it has been under McCarthy. The Packers welcome the opportunity, especially after playing the final two months of last season with only Jared Cook and Rodgers on the active roster.
Bennett was the Packers' top free-agent acquisition. A former Pro Bowler, the 6-foot-6, 275-pound tight end won a Super Bowl with New England last year after catching 55 passes for 701 yards and seven touchdowns.
The Packers locked down left guard Lane Taylor![](/team/roster/lane-taylor/cab8e04d-1b9f-4fa3-8a63-24365ed314cb/ "Lane Taylor") with a contract extension this past week, ensuring three members of their starting offensive line will be in Green Bay for the long haul.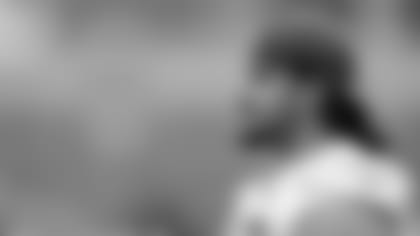 All-Pro left tackle David Bakhtiari and right tackle Bryan Bulaga return to protect Rodgers from edge rushers. It'll be the duo's fourth consecutive season serving together as the bookends of the Packers' offensive line.
In the spring, Green Bay signed six-time Pro Bowl right guard Jahri Evans to help replace longtime starter T.J. Lang, who signed with Detroit as an unrestricted free agent.
Starting center Corey Linsley sat out of the offseason program after undergoing offseason ankle surgery, but didn't miss a practice during training camp.
The Packers' defense has a completely different look than it did four years ago at this time.
Green Bay has remade its defense over time with an influx of versatile hybrid defenders capable of playing multiple roles in defensive coordinator Dom Capers' scheme.
Perhaps no player embodies the initiative more than eight-year safety Morgan Burnett, who routinely played near the line of scrimmage in a variety of roles throughout last season.
The Packers have re-created their "Okie" 3-4 and nickel base defenses with a "Sooner" 3-4 and "Nitro" nickel, where Burnett lines up as hybrid linebacker. The team's depth at safety has given Capers the freedom to maximize Burnett's skill set.
Mike Daniels, Kenny Clark and Dean Lowry are all that remain from last year's defensive line that propelled the Packers from 21st to eighth in run defense.
Yet, the Packers feel supremely confident in the group after the signing of 3-4 veterans Ricky Jean Francois and Quinton Dial, and the addition of rookie third-round pick Montravius Adams.
More will be asked of the line this season, particularly on passing downs in the dime sub-package, but the group appears to be up to the challenge. Daniels, a two-time Pro Bowl alternate, is coming off a productive preseason.
Nick Perry enjoyed a breakout season in 2016, leading the Packers' edge rushers with 52 tackles and a career-high 11 sacks in 14 games.
Clay Matthews enters the season two sacks shy of tying Kabeer Gbaja-Biamila for the franchise sack record. The six-time Pro Bowler is fully healed from the shoulder injury that limited him to only 476 defensive snaps a year ago.
Matthews and Perry are expected to again be the face of the Packers' pass rush in 2017, but last week's signing of two-time All-Pro Ahmad Brooks gives Green Bay a fearsome veteran behind their pass-rushing tandem.
Brooks, now in his 12th season, has missed only eight games over the last eight seasons, notching at least five sacks in each of those campaigns.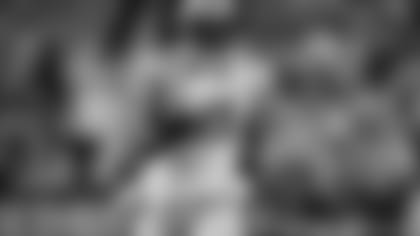 With Burnett roving around the defense, Ha Ha Clinton-Dix held things down for the Packers on the back end last season.
The former first-round pick led the Packers with five interceptions en route to his first Pro Bowl appearance and a second-team All-Pro selection.
Speedy and physical rookie safety Josh Jones, Kentrell Brice and Marwin Evans help round out arguably the deepest safety unit the Packers have featured in McCarthy's 12 seasons as head coach.
Davon House re-signed with the Packers this March after a two-year stint with Jacksonville and has helped provide leadership to a young and promising group of cornerbacks.
Damarious Randall and Quinten Rollins are healthy and looked back to form after groin injuries obstructed both players last season. The Packers brought even more depth to the room when they used their first draft pick on 6-foot-3 rookie Kevin King in the second round (33rd overall).
Kicker Mason Crosby and long-snapper Brett Goode lead the Packers' special-teams units into Week 1 for their 10th consecutive summer together.
They're joined by rookie punter Justin Vogel![](/team/roster/justin-vogel/fa035254-b662-4ba3-a968-f3edfca58c40/ "Justin Vogel"), who was one of two undrafted rookies to make the opening 53-man roster after spending camp in Green Bay (CB Lenzy Pipkins was the other, with a waiver claim, LB Chris Odom, added the day after final cuts).
Special-teams stalwart Jeff Janis seems poised to handle kickoff returns for the Packers this year, while Cobb and second-year receiver Trevor Davis traded punt-return duties during the preseason.