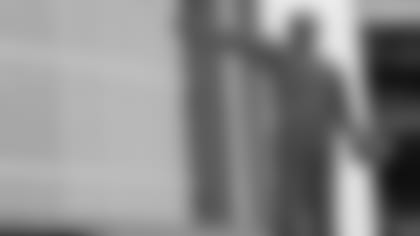 GREEN BAY—Curly and Vince are headed into hibernation for about six months.
No, the harsh winter isn't the reason. The bronze statues of Curly Lambeau and Vince Lombardi in front of the Lambeau Field Atrium have endured 10 of those already.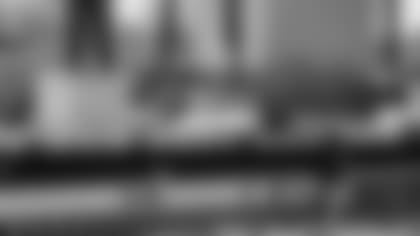 The 14-foot monuments need to be temporarily moved, so the next phase of construction with the Atrium can begin.
That phase requires excavating the area underneath where the Harlan Plaza and the statues currently reside to create a new, ground-floor entrance to the Packers Pro Shop, which is doubling in size.
"The plaza drops down about 20 feet," said Ted Eisenreich, the Packers' director of facility operations. "The front doors of the new Pro Shop will be like if you're walking into the old Hall of Fame. The whole plaza needs to be excavated."
That means Curly and Vince must be moved, and for about six months they'll reside somewhere slightly to the west – to the right if looking at them from Lombardi Ave. – near the Miron Construction trailers.
They'll probably still be visible, but will likely be covered and protected, Eisenreich said.
They'll return when the new, expanded Harlan Plaza is finished around mid-to-late July. When construction is complete, a staircase just west of the current plaza will connect the new ground floor to the rebuilt and expanded plaza, and the statues will be located at the base of those steps, on either side.
"They are still part of the Harlan Plaza when we're all said and done," Eisenreich said.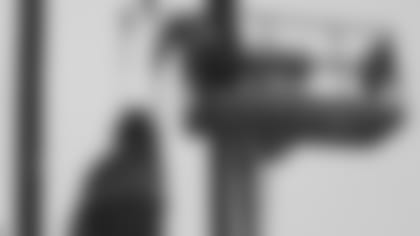 All the preparatory work to transport the statues has been done this past week, and next week the glassed entrance to the Atrium known as the Miller Lite Gate will close.
With that entrance closed, the only public access to the Atrium for the time being will be via the Oneida Nation Gate on the east side of the stadium. Signs will be posted to direct the public to the Oneida gate for anyone visiting the Pro Shop or Curly's Pub, taking a stadium tour, or attending a meeting or event. The Packers Hall of Fame is temporarily closed.
If all goes according to schedule, the new entrances to the Atrium will be open and the statues will be in their new spots by the time training camp begins. Moving them both now and then is no small task, however.
Each statue weighs more than 2,000 pounds, including the six-foot base.
"You can see as they're working, they're actually taking concrete out around them so they can get down lower," Eisenreich said. "They're going to cut the base off below the actual statue, then pick them up and move them."
Rest easy, gentlemen. See you next summer.