What is the true story behind Vince and Jimmy Taylor? Did they have a love-hate relationship? Was the breakup over the contract and Taylor wanting to go back home to the Saints? I've heard both good and bad of Jimmy's temper in treating the fans at different periods of his heyday as a Packer and after he retired. Was he a good guy or not?
I don't know that any player epitomized the toughness of the Lombardi teams any more than Taylor. And there was no better example than his performance in the 1962 NFL Championship Game in New York. Considered by many to be the best of Lombardi's teams, the '62 Packers only narrowly beat the Giants, 16-7, in the bitter cold and howling winds of Yankee Stadium. Players have told me they were colder that day than in the Ice Bowl. On more than one occasion, I've written that Taylor's 85 yards on 31 rushing attempts in that game was the hardest gained 85 yards, maybe in the history of the pro football. Personally, I think he should have been voted MVP in that title game and Paul Hornung should have gotten the award again in 1965 when Taylor was named for his performance against Cleveland. Based on everything I've just written, one might think that Taylor would have been one of Lombardi's favorites. But as you have sensed that wasn't the case. I can't imagine that Lombardi didn't appreciate Taylor's hard-nosed play, but I've always wondered what exactly Lombardi meant when he wrote about Taylor in his book "On Football." He wrote: "At Green Bay, we had excellent blocking backs in Paul Hornung and Jim Taylor. Paul may have been the best all-around back ever to play football, and his blocking was one of the reasons for that. Jim Taylor would have been the best if they had let him carry the ball while blocking, but he was still excellent." My interpretation was that Lombardi thought Taylor could have put more effort into his blocking and would have done so if he had been the beneficiary of it by gaining more yards. Instead, the other backs would have been the ones to benefit and so Taylor gave less than his best effort. I get into the relationship between Lombardi and Taylor in our upcoming book and so I asked Chuck Lane, who had a close relationship with Lombardi as his PR guy, what he thought. His sense was that Lombardi considered Taylor to be an "I" guy and not a team player. I think more than one of Taylor's teammates expressed similar sentiments in their post-playing days. In 2002, Ron Kramer told Tim Layden of Sports Illustrated that Hornung was their leader and critical to the all-important chemistry that existed on the Lombardi Packers, whereas Taylor was more consumed by individual goals. "(Hornung) kept Jimmy Taylor in line when all Jimmy cared about was how many yards he got," Kramer told Layden.
I know free agency started in 1993, but I also know people left their teams by playing out their contracts before that. Jim Taylor did it in 1966. How did that work and was the former team rewarded in any way?
Players in the early 1960s started taking advantage of a clause in their contracts that allowed them to play out their option in the year after their contract expired and sign with another team. Commissioner Pete Rozelle responded by creating what was called the "Rozelle Rule," whereby if a team lost a player to another NFL team, it would be compensated either through agreement by the teams or a ruling by Rozelle. When Taylor played out his option in 1966 and signed with New Orleans, which started play as an expansion team in 1967, the Packers received the Saints' first-round draft pick and a player to be named later in exchange. Phil Vandersea was the player to be named later. The draft pick turned out to be the fifth overall choice in 1968 and Lombardi used it to select linebacker Fred Carr. On paper, it was a great trade for the Packers. Taylor played one year for the Saints and rushed for 390 yards with a 3.0 average. But Lombardi was furious over him playing out his option. On the day Lombardi announced that he was retiring Hornung's No. 5 and was effusive in his praise of him, he said of Taylor: "The Packers have been in this business for 47 years – is that right? – and they'll be in it for another 47 years, so we always will have to replace the Jim Taylors."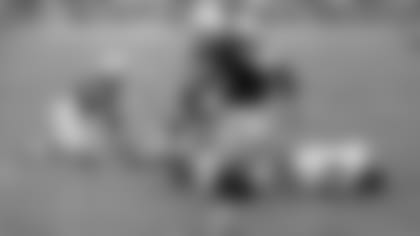 Ivan from Little Chicago, WI
Always felt Fuzzy Thurston was kind of left out of the conversation because of all the great players in the 1960s. How good a basketball player was he at Valparaiso? Why did Baltimore let him go?
As a freshman during the 1951-52 basketball season, Thurston played in some varsity games for Valparaiso early in the season, but saw most of his action with the school's junior varsity team. In high school at Altoona, Wis., which is located just outside Eau Claire, Thurston had played basketball because the school didn't have a football team. After his freshman season at Valparaiso, Thurston gained 40 pounds and played football his last three years. He was drafted in the fifth round by Philadelphia in 1956, but was cut nine days before the season opener. Next, he entered the Army and played two years of service football. After being signed by the Chicago Bears as a free agent, Thurston reported to camp late in 1958 and lasted five days before he was cut again. The Eagles re-signed him, but then cut him less than three weeks later, only days before the season started. In mid-November, the Baltimore Colts signed him as a free agent and he appeared in four regular-season games. After the Colts won the NFL championship that year, they traded him to the Packers for linebacker Marv Matuszak the day before Vince Lombardi's first squad meeting in Green Bay. Granted, Thurston was overshadowed to a degree by Jerry Kramer, but they both had their strengths. In fact, in his book, "Run to Daylight," Lombardi said Thurston was as good as any guard in the league as a pass blocker and not far behind Kramer as a pulling guard.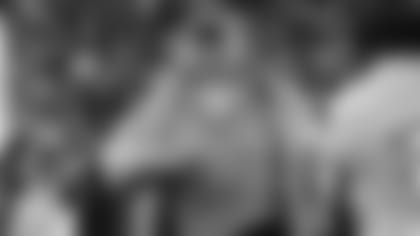 My twin brother and I have been Packer fans going on 58 years now. Do you know the only Super Bowl I starter not in the Packers Hall of Fame? The answer is Tom Brown. Why is this? Lombardi made an extra effort to get Tom to come to camp in 1964 and that was a key to the success of three championships in a row. Can you help and support in getting Tom Brown in the Packers HOF?
Your point is well taken, although it's not entirely accurate. Bill Curry also started all 14 regular-season games at center and two in the postseason, including Super Bowl I. Granted, Ken Bowman replaced Curry early in that game when the latter dropped out with a leg injury. But Curry was a season-long starter and he's not in the Packers Hall of Fame, either. There's a lot of mixed opinion about Brown. On one hand, he made the game-saving interception in the 1966 NFL championship against Dallas, although Dave Robinson made the play when he collared Don Meredith and forced his pop-fly toss into the end zone, where Brown easily caught it. When Lombardi went to Washington in 1969, he also gave up a fifth-round draft pick to bring Brown with him. On the other hand, Brown struggled in pass coverage against the Cowboys in the 1966 championship and it nearly cost the Packers the game on that final drive. Dallas flip-flopped receivers, leaving Brown in coverage against Frank Clarke and he wasn't up to the task. Based on what teammates have told me, Brown was tough and a good tackler against the run, but his cover skills were lacking. As for your request for me to support Brown's candidacy, I'll make two points. 1) I've been on several Hall of Fame selection committees and I don't believe voters should ever get involved in campaigns. I've never been shy about speaking my mind in selection meetings, but I didn't believe in promoting anyone's candidacy when I was on the Pro Football Hall of Fame selection committee. What I did with two out of the three Packers who were finalists during my time on the committee was make the best presentation I could on their behalf and I believe it helped get both James Lofton and Dave Robinson into Canton. Reggie White was the third finalist and he didn't need any speeches on his behalf. 2) Since I've been off the committee, I confess I've urged members to vote for Verne Lewellen. He's dead. There's nobody else who is going to make a pitch on his behalf. And I think his absence from Canton is the biggest travesty of all. I'm convinced through my research he was the most valuable player on the Packers when they won three straight NFL titles from 1929-31 – something no other team other than the Lombardi Packers has done – and also ranks somewhere up there behind Tom Brady as the most dominant performer on a multi-championship team. Lewellen was outstanding as the featured left halfback in Curly Lambeau's Notre Dame Box, but his punting was what dominated nearly every game he played based on what I've been able to determine in old game stories and newspaper play-by-plays. The Packers were 79-26-10 in his nine seasons, including those three straight titles, and there was a direct correlation to his ability to dictate field position at a time when just 10 points would have won more than 70 of those games.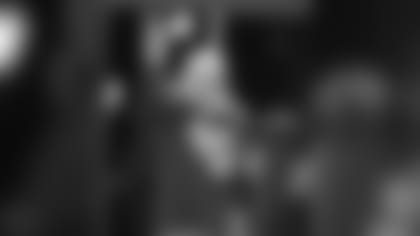 Dean from Leavenworth, IN
My brother and I were talking about possible Packer draft prospects and he thought they should take the Alabama center (Landon Dickerson) at 29. I said no way they use a first-round pick on a center. We've been loyal Packer fans for 60 years and I don't ever remember GB using a first-round pick on a center or guard. He came back with Jim Ringo in the early 1960s. Is he right and when was the last time they used a first on a center or guard?
Interesting question. Let's start with the common draft era following the NFL-AFL merger. The first common draft was 1967, and the Packers' first pick and ninth overall was Bob Hyland, listed as a center-guard from Boston College. Hyland spent his first three years with the Packers and was credited with nine starts on official play-by-plays, all at center. Thus, I would consider him a center, although he played some guard during his 11-year NFL career. Hyland also was the last center drafted in the first round by the Packers. Guards taken in the first round since the first common draft were: Aaron Taylor, 1994; Ron Hallstrom, 1982; and Bill Lueck, 1968. In 1975, the Packers' first choice, although he was drafted in the second round, was Bill Bain. He was listed as a guard when drafted, but started the first three games of his rookie year and only year with the Packers at left tackle. In 1958, the Packers chose Michigan State All-American center Dan Currie in the first round, but he played linebacker for the Packers. When Currie was at Michigan State, players were required by the college rules to play both offense and defense, and Currie had made his name at center and was listed at that position on draft day for good reason. Clayton Tonnemaker also was listed as a center by the Packers when he was drafted with the fourth overall choice in 1950, but that was the year the pros restored unlimited free substitution and Tonnemaker played linebacker. Ringo was drafted in the seventh round in 1953. The best center ever drafted in Round 1 by the Packers was Art Hunter in 1954. But they played him at tackle as a rookie before he played 10 more years with Cleveland, the L.A. Rams and Pittsburgh, mostly at center. The best guard ever drafted in the first round by the Packers was Gale Gillingham, the second of their two first-round choices in 1966. However, the Packers actually listed Gillingham as a tackle when they drafted him. Actually, in the first NFL Draft in 1936, Curly Lambeau selected guard Russ Letlow of the University of San Francisco as the Packers' first-ever draft pick. In 1944, the Packers drafted another guard, Merv Pregulman, in the first round. That was when NFL players were still playing both ways. In 1955, when the colleges were playing one-platoon, the Packers chose Tom Bettis in the first round and listed him as a guard-linebacker, but he, too, played linebacker for the Packers. Since Hyland, I would consider Mike Flanagan, a third-round choice and the 90th overall, to be the Packers' highest drafted center. However, two other third-round choices, Rich Moran in 1985 and Jason Spitz in 2006, were listed at both guard and center when drafted. Elgton Jenkins, the Packers' second-round selection in 2019, was listed as a guard, but played center his last two years at Mississippi State.