Brett Favre or Aaron Rodgers?
Already it's an age-old debate and it will likely continue to rage for another generation or more.
Through his weekly preparation, self-discipline, mental toughness and a skill set well suited for Vince Lombardi's offense, basically built around one play, the power sweep, Bart Starr is still the only quarterback ever to win five NFL championships in a decade. But his athleticism and arm strength were limited compared to some of his contemporaries and explained why he didn't receive more personal recognition until near the end of his career.
As a pure passer, Lynn Dickey's velocity, accuracy and touch could match – maybe even surpass – Favre, Rodgers or anyone else whoever played quarterback for the Packers. But Dickey's lack of mobility was partly, if not largely, why he had a 43-56-2 record as a starting quarterback and a 73.8 passer rating in his nine years in Green Bay.
Tobin Rote, the Packers' quarterback from 1950 to 1956, later led Detroit to an NFL championship, San Diego to an American Football League championship while winning league MVP honors in the process and Toronto to a conference championship in the Canadian Football League; and also could throw ropes and run like a fullback at close to 6-foot-3 and probably at least 10 pounds more than his listed weight of 211. But Rote didn't have the accuracy of the other quarterbacks mentioned here.
Favre and Rodgers have taken quarterback play to a new level in Green Bay. In fact, they have taken it to such a stratospheric high, they really should have ended all arguments about anybody else even being considered for the greatest player in Packers history.
Physically, they possessed all the necessary gifts for greatness. Mentally, quarterbacks don't come much more football smart than those two. And what really has separated them, from almost all quarterbacks in NFL history, is the ability to turn a broken play into a big play.
They've done it with contrasting styles. Favre was more spontaneous and unconventional. Rodgers always seems to be under control and maybe that's because arguably no quarterback in league history ever threw the ball more accurately and with more zip while on the move.
Here's another way to look at it.
How many other NFL quarterbacks besides Favre could have taken off on a helter-skelter scramble like he did in the 1993 wild-card game at Detroit before launching his game-winning rainbow to Sterling Sharpe? Or how many besides Rodgers could have thrown the laser beam to Jared Cook into what was literally a postage-stamp-sized window to pull out the 2016 postseason victory in Dallas?
Those were plays only marvelously gifted talents could have made and that's what it should take to be considered among the NFL's greatest of all time.
Charles Woodson said it best in the Packers' 10-part "Legacy" documentary: Favre was a gunslinger; Rodgers, a sharpshooter.
Together, they've won five Associated Press MVP awards in the last 26 years. So take your pick.
Favre is No. 1 here because his career is over and that eliminates the risk of ever having to reverse the order – like a "Dewey Beats Truman" headline – and would only require picking a new No. 1.
Here are my choices for the Packers' top 10 offensive players since 1950 when unlimited substitution was made permanent. The selections were based on the same considerations as the recent list of top 10 defenders.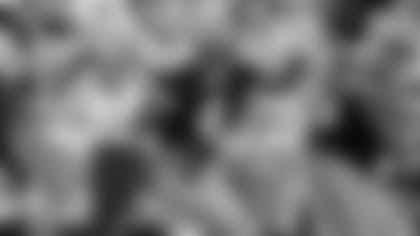 1.Brett Favre (1992-2007) – With all the emphasis on numbers today, name me a statistic more important than consecutive games played. Favre's streak of 255 puts him in a class by himself among all Packers in the team's 101-year history. He also ranks fifth in league history with 43 game-winning drives, according to the website, Pro Football Reference. Rodgers has 23; Dickey, 17 with the Packers; and Starr, 17.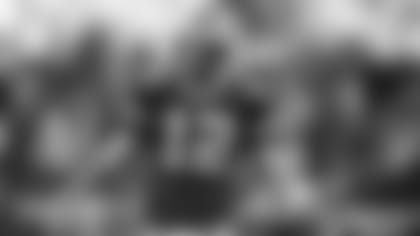 2.Aaron Rodgers (2005-present) ­– His 102.4 passer rating is the best in the history of the game. He also has the lowest interception percentage. Give Rodgers credit, too, for answering the bell for all 16 games in eight of his 12 seasons as the starter and for 15 games in two others. According to Pro Football Reference, Rodgers also has the best winning percentage of Packers quarterbacks in regular-season games, although admittedly by a slim margin. His is .652; Favre's .632 and Starr's .618.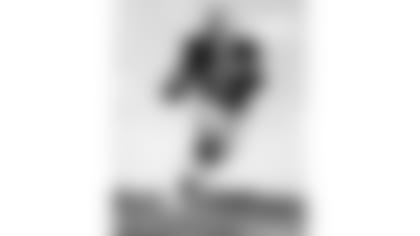 3.Paul Hornung (1957-62, '64-66) – "Paul Hornung is the greatest player I've ever coached," Lombardi said in a well-publicized speech before his final season as Packers coach. Lombardi also called Hornung "the best all-around back ever to play football," and "the greatest of the great when the games are on the line." Those who judge players strictly by statistics probably don't get it, but to me it would be the height of ignorance for any of us to think we know more about Lombardi's players than he did. Lombardi's offense in both Green Bay and New York when he was an assistant with the Giants was built around the left halfback and the power sweep. And no matter how many times you see an NFL film clip of Jim Taylor running outside with a narrator or announcer telling you it's Lombardi's famed power sweep, heed the coach's own words in his nearly 26-minute presentation on his signature sweep in his 12-part series on "The Science and Art of Football," where he says, "The halfback is the ball carrier on the power sweep." The companion play of the power sweep, the play designed to prevent safeties from forcing too quickly, was the halfback option. It was a difficult play to execute, but Hornung, who lettered in basketball at Notre Dame, was athletic enough to produce a touchdown on every 10 attempts. Admittedly, Hornung suffered a serious neck injury in the 1960 NFL championship from which he never fully recovered, gradually limiting his availability and shortening his career, and also lost a season to suspension. But he was the league MVP and MVP of the championship game in 1961, made the biggest offensive play of the 1962 championship and returned to health in time to lead the Packers' struggling offense to victory in the big games at the end of the 1965 championship season. Ask the players from the Lombardi teams who was their leader and best player and many, maybe most, answer Hornung. Herb Adderley said, "Vince called him our money player and he was just that. He should have been the first player from our team in the Hall of Fame." Jerry Kramer said, "He was always the star of our team, even after he stopped being the best player." Starr said, "He was one of the finest clutch players ever."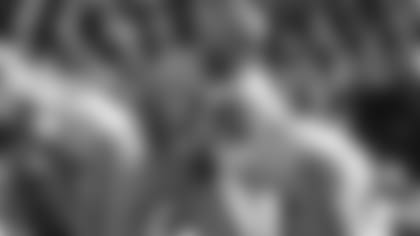 4.Bart Starr (1956-71) – Starr didn't win his first game as a starting quarterback until late in his fourth year. Under Lombardi he didn't seal the starting job until the sixth game of the coach's second season. In 1961 and '62, when Lombardi's teams won their first two championships, their recipe for success was running the ball and playing outstanding defense. Over those two seasons, the Packers went 24-4, Starr threw 28 TD passes compared to 25 interceptions, and the running backs averaged 4.9 yards per carry. What won Starr the job in 1960 and what he excelled at was play-calling – when quarterbacks called their own plays – and field generalship. Thanks to his preparation, he was a master at exploiting a defense. Backup Zeke Bratkowski estimated Starr would sometimes call up to 30 or so audibles a game. In a three-page letter, with an additional page of play diagrams, center Ken Bowman explained how both Lombardi's running game and even the passing game to a degree were rooted in one play, "Red Right 49," the power sweep (also occasionally run to the left with the tight end on that side; originally numbered 28 and later renumbered 48), and how Starr made it all work, often through his audibles at the line. "It wasn't a question of 'how many sweep plays' would we run in a typical game," Bowman wrote, "it was, rather, what was the opposition going to do to try and stop the Packer sweep and how fast could we adjust to take advantage of what they were doing …" That's not to say Starr was nothing more than a game manager. Far from it. He was an accurate passer, avoided interceptions, threw a catchable ball and threw receivers open thanks to his anticipation. Nevertheless, he struggled to get recognition until he was named the NFL's MVP in 1966. And even that year, back when the head coach picked his starters for the Pro Bowl after a week of practice, George Allen named John Unitas over Starr. What's more, in 1965 and '67, when the Packers won their first and third of three straight titles, the Western Conference coaches didn't even pick Starr for the Pro Bowl. In fact, 1966 was the only year Starr was selected for either the AP or NEA all-pro teams. Obviously, perseverance was another of his many assets and he climaxed his career with masterful postseason performances in 1966 and '67.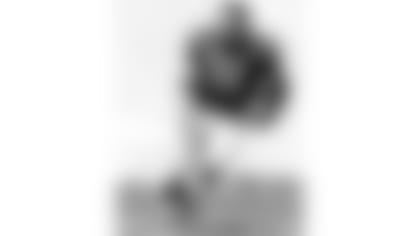 5.Jim Taylor (1958-66) – Taylor was the first player in NFL history to surpass 1,000 yards rushing over five straight seasons. As a basic rule in Lombardi's offense, according to several of his offensive players, the halfback carried on strong-side runs and the fullback on weak-side runs. As it turned out, Taylor also was the bread-and-butter ball carrier. He was the NFL's MVP in 1962 with a league-high 1,474 yards rushing and a healthy 5.4 average per carry. Plus, his performance in the 1962 NFL championship was one of the gutsiest and most inspirational in Packers history. Taylor's signature play was Brown Right 36, an off-tackle slant to the weak side. He also was the ball carrier on the Packers' more infrequently used – for obvious reasons – weak-side sweep. When run to the left, as it usually was, the play required left end Max McGee through 1964 and then split end Boyd Dowler in 1965-66 to move within nine feet of the left tackle and execute what was the tight end's block on the power sweep. Taylor probably played a bigger role than Starr on Lombardi's first three championship teams, but he was not the unselfish teammate and respected leader that Starr was, or even more so Hornung. "(Hornung) kept Jimmy Taylor in line when all Jimmy cared about was how many yards he got," Ron Kramer told Tim Layden of SI in 2002.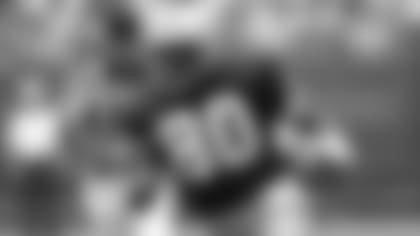 6.James Lofton (1978-86) – In nine seasons with the Packers, Lofton played on only one team that had a winning record over a 16-game season and that was in his rookie year. And only twice in Lofton's time did the Packers' offense finish in the top 10 in total yards: 1983 and '84. Run-of-the-mill finishes or not, Lofton was the most dangerous of the Packers' home-run threats over the last 70 years. Carroll Dale, McGee and Bill Howton, all outstanding receivers, averaged more yards per catch in Green Bay than Lofton's 18.2. But 18.2 was from almost two to five yards more than the following averages with the Packers: Don Hutson, 16.4; Boyd Dowler and Greg Jennings, 15.4; Jordy Nelson, 14.3; Sterling Sharpe, 13.7; and Donald Driver, 13.6. "The guy I loved coaching – I never coached anybody better – was James Lofton," said Bob Schnelker, an NFL assistant for close to 30 years. "He was the best." Lofton also could have played in any offense at any time, never missed a game in Green Bay with an injury and was never a slot receiver defended by sub-par corners. Had he played more than nine of his 16 seasons for the Packers, Lofton probably would have ranked higher on this list.
7.Forrest Gregg (1956, '58-70) – Lombardi was generous in his praise of Gregg in his book "Run to Daylight," calling him a "real football player," "a team player," "quite a man," and saying he agreed with his wife Marie, who called Gregg "a picture ballplayer," while also noting he wasn't as strong as Bob Skoronski and Norm Masters, and not particularly fast, either. And contrary to the Pro Football Hall of Fame's press release issued when Gregg was inducted in 1977, Lombardi never even suggested in "Run to Daylight" that Gregg was "the finest player I ever coached," nor is there any evidence he ever said it in any public forum before his death in 1970. Marie Lombardi served as Gregg's presenter at the induction ceremony and declared he was "probably the finest all-around team player that ever played this game." But that isn't even close to saying he was the "finest player" her husband coached, although it was more in line with the praise that Vince gave Gregg for unselfishly filling in at guard when needed and jeopardizing his chances of making all-pro at tackle.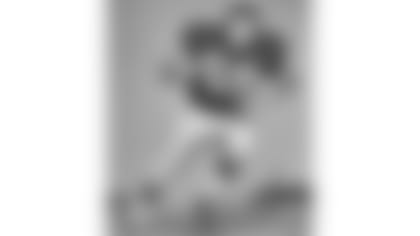 8.Gale Gillingham (1966-74, '76) – The vast majority of assistant coaches, scouts and players associated with the Packers for most of the Lombardi era and into the 1970s have told me they believe Gillingham was the franchise's best guard since 1950. Ron Wolf said he was told the same thing when he came to Green Bay in the early 1990s. Pro Football Hall of Fame defensive tackle Bob Lilly, who played for Dallas from 1961-74 and against the Packers eight times, including two NFL championship games, told me he thought Gillingham was not only the best guard, but the best of the Packers' offensive linemen. In fact, if not for longevity, I would have flip-flopped Gillingham and Gregg. Two more points. One, former Packers historian Lee Remmel wrote in a 1976 game program that some team insiders considered Gillingham to be "the finest guard ever to play the game." Two, Starr said of Gillingham in 1975: "He'll go down as one of the great guards in history." Thirty years later, Starr hadn't changed his mind. "When you combine (Gillingham's) size and athleticism, he was unique," Starr told me.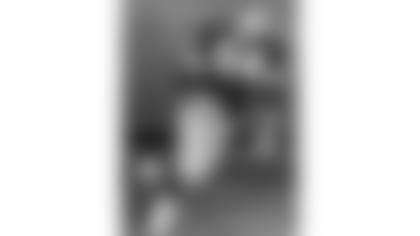 9.Jerry Kramer (1958-68) – He was the lead guard on Red Right 49 and excelled at blocking on the run and in space on Lombardi's signature play. While many coaches and players thought Gillingham was better, few disputed that Kramer also was one of the NFL's best ever. Here was how Schnelker answered when asked to pick the best guard between Gillingham and Kramer during his 10 years with the team: "I think Gillingham. They were the same type. Big. They weren't fat. They were men. Two giant guys. They were tough enough. They were smart enough. That's how Vince won all those championships. With smart people." In "Run to Daylight," Lombardi praised Kramer for his willingness to play through pain and also noted, "Jerry Kramer has the perfect devil-may-care attitude it takes to play this game … Two good guards are hard to come by, and, if Jerry has a weakness, it's that his pass blocking, although it isn't bad, isn't up to his blocking while leading plays. On the latter, he is great."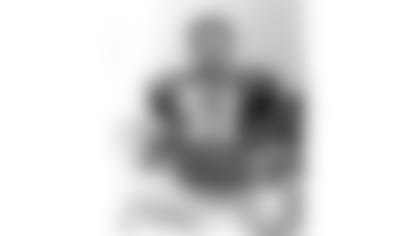 10.Jim Ringo (1953-63) – When Lombardi took over in 1959, he labeled Ringo one of three untouchables on his roster based on film study of the 1958 games and at least what he knew from his center's 1957 all-pro season. For the next five years, Ringo was the West's starting center in every Pro Bowl picked by the coaches and selected on every NEA all-pro team voted on by the league's players. He played at roughly 220 pounds and was quick enough to execute probably the toughest block of all on the power sweep: cutting down the onside defensive tackle in a standard 4-3 defense. "The four-man line kept me in pro football," Ringo once admitted. But by the end of the 1963 season, Lombardi was more than anxious to get rid of him. Myth has it that Ringo brought an agent with him to Green Bay to handle his contract negotiations and Lombardi left the room and traded him to Philadelphia. The truth is that opposing teams were starting to put a defensive tackle over Ringo on more and more plays, and he didn't have the size and strength to combat it. What's more, Ringo was the last of Lombardi's players who hadn't bought into his preaching on diversity and Lombardi was no longer willing to tolerate his divisive attitude.