Packers TV Network
The Green Bay Packers are partnered with 21 TV affiliates throughout Wisconsin, Upper Michigan, Illinois, Iowa, Missouri, North Dakota, South Dakota, Alaska and Nebraska to bring TV programming to Packers fans.
The partnership includes the airing of Family Night, Packers preseason games, as well as TV shows Packers Live and Total Packers with Matt LaFleur.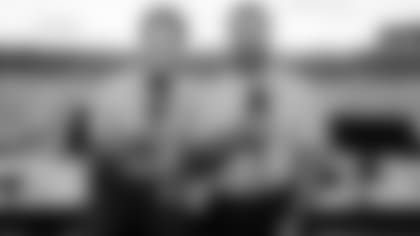 Kevin Harlan, play-by-play announcer
Has called regular-season games for CBS Sports since 1998 after four years with FOX (1994-97), and is regarded as one of the finest at his trade in the country. Provides play-by-play for Monday Night Football games on Westwood One. A veteran broadcaster, also "voices" NCAA Tournament basketball games for CBS and TNT, as well as NBA games for TNT. Owns a unique perspective on Packers football, having been raised in Green Bay.
John Kuhn – color analyst
An All-Pro fullback who played nine seasons (2007-15) in Green Bay and was a key member of teams that won Super Bowl XLV and five division titles, enters his first year in the Packers' preseason television booth. He began his career with the Pittsburgh Steelers and was claimed off waivers by Green Bay in 2007, where he went on to earn three Pro Bowl selections. The York, Pa., native began as sideline reporter for the Packers TV Network in 2019 and also contributes as the sideline reporter for the Packers Radio Network.