Tim from Cologne, Germany
If the Packers are switching to a 4-3, how would it affect Clay Matthews? He is a perfect fit as a pass rusher in the 3-4 defense and he is a weapon as an OLB. Why should the Packers weaken their best and most talented guy on defense?
Matthews would fit perfectly in a 4-3 as a strong-side linebacker. He has the rush and cover combination that would allow him to excel at each, and the 4-3 would offer a rush-and-cover disguise I believe would make him an even more effective rusher. Matthews isn't the issue. The issue is middle linebacker; the Packers don't have a true, 4-3 middle linebacker. The majority of the remainder of their linebackers are weak-side guys. That can be remedied, of course, by drafting or acquiring a middle linebacker. Here's my advice: Don't perseverate on alignments. It's not where the players are, it's how they play that counts. Schemes are fluid. A 3-4 can be tweaked to play like a 4-3 and vice versa. The "Leo" position is a perfect example. Is he a 4-3 end or a 3-4 linebacker? If you're playing against a team that uses a "Leo," are you playing against a 4-3 defense or a 3-4? Move the two outside linebackers in a 3-4 up a yard and it's a 52. Drop one of them back and have the other one put his hand on the ground and it's a 4-3. The personnel, however, hasn't changed, and that's what's most important. The Packers can be re-fit up front to play the 4-3, but coverage schemes change dramatically when you take that extra linebacker out of the coverage. You'll have to play more man-to-man. Do you have those kinds of cover guys? That's where it gets sticky.
Vic, what do you think we learned in that very difficult period after Rodgers went down?
That's a sensational question and I think everyone should take a stab at it. I think we learned what we already knew: This is Aaron Rodgers' team.
Do you think the salary cap should be larger due to the larger contracts players are given in today's game?
The salary cap isn't an arbitrary number. Each team's salary cap number is the league's revenue divided by 32. It is what it is. If teams want to spend a lot of cash over cap, they may, but they better listen for the whistle. That's too risky for my tastes. I like the cap. He's my friend. He promised to take care of me if I take care of him.
If for the right price, how awesome would it be if Suggs became a Packer?
You see Terrell Suggs making all of those great plays he's made for the Ravens for a long time, and you envision him making those plays for the Packers. I see a guy who'll be 32 next fall and has played a lot of football, and who tore his Achilles two years ago, and I wonder when the other one will pop.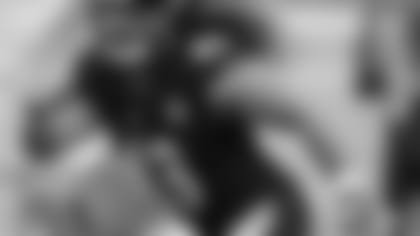 Steelers S Troy Polamalu
Vic, as much as I hate to lose a bunch of players, I honestly feel that if we can get a bunch of guys back from injuries, this team is not as far off as we think, even on defense. We were finger tips away from beating the 49ers with a mash unit on the sidelines.
It can be as simple as finding one playmaker on defense. One guy can change it all. Find one Troy Polamalu at safety, which is to say a guy who can be moved all over the field, and it forces offenses to react accordingly by finding that player and steering the ball in another direction. When you have that kind of player, you dictate to the offense. You direct the ball. With Clay Matthews injured for so much of the season, the Packers didn't have that kind of player on defense this season. They need to find one and safety would be a good position at which to find one.
David from Philadelphia, PA
Other than past history, is there anything else that might indicate to a scout whether or not a player is injury prone? On the flip side, how can a scout tell if a player will last many seasons?
Predicting injury is impossible. I like to use Curtis Martin as an example. In college, he couldn't stay on the field. In the NFL, he became one of the most durable players in history. Predicting length of career can involve the doctors. I remember Hugh Green falling in the draft on knee concerns. He was showing signs of arthritis and it was felt he might not have a long career. Other injuries contributed, but the knee concerns were legitimate. Green was sensational early in his career but his production tailed off dramatically in the middle of his career. Another thing scouts look for is whether a guy plays too big for his body. Thomas Everett comes to mind. He was a smallish safety who loved to hit, and that's often a combination that produces injury, which it did for Everett. Had he enjoyed Steve Atwater-like size, Everett likely would've played longer and more productively late in his career. That's why big is better than small.
Vic, with Raji's contract voiding today, can any team immediately sign him?
He can sign with the Packers at any time. Assuming he doesn't receive the exclusive franchise tag, he can sign with any of the other 31 clubs on March 11 at 4 p.m. ET, the official start of free agency. The void gets rid of his 2014 contract year but his 2013 contract is still active until March 11 at 4 p.m. The Packers would receive compensatory pick consideration should Raji sign with another team in free agency.
Dennis from Sun Prairie, WI
Vic, I have a feeling Ted might sign a free agent to shut us fans up. Could you see them signing someone like Corey Peters or a Tyson Jackson, you know, someone inexpensive but a name fans might recognize a bit?
We're going to do this again, aren't we? There's just no avoiding it, right? Part of the cycle of an NFL year is a two-month game called, "Let's kill the cap," right? OK, I'll play. If the Packers can find an affordable player in free agency they believe will provide an upgrade, I have no doubt they'll pursue that player. They pursued Steven Jackson last year, right? So what happened? Once the pursuit began, the price went up. You're competing with other teams, which creates a market in which there are almost no bargains. You almost have to find a guy nobody else wants for him to be affordable, and if nobody else wants him, that often means you shouldn't want him either. There are exceptions, of course, but they are few and far between. Find the exceptions. That's the challenge.
Carla from Laguna Hills, CA
Why did Coach McCarthy telegraph our third-and-goal play to the Niners? Why not have Lacy or Starks lining up in the backfield? I'm a 63-year-old woman and even I knew it was going to be a passing play.
I'm a 62-year-old man and I knew it, too. You know how I knew it? I knew it because down and distance told me. Why even bother with play action on third-and-goal from the 8-yard line? You can't sell run on that down and distance. Coach McCarthy said his hope was that the first-down run by Randall Cobb would carry to the 5-yard line or so. If it had done that, the Packers could've then used their play-action game to freeze the linebackers, which is a good way to get the ball to the tight end. The first-down play didn't achieve its goal. The 49ers whipped a block at the point of attack. They won the one-on-one. It happens.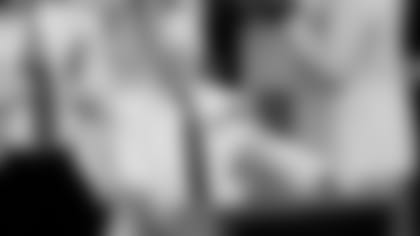 Wellington Mara
Vic what do you feel about an owner getting into the Hall of Fame? What did he do to deserve it? Had enough money to buy a team and enough sense to let his football people take care of football? An owner in the Hall of Fame, but a guy like Jerry Kramer isn't even a finalist?
You're being unfair to owners who've made contributions to the game that have changed the course of history. There would be no football in Green Bay if it wasn't for Wellington Mara's vision and largesse. The owners are stewards of the game and the ones that have acted as such deserve to be honored.
Brian from Maple Grove, MN
Vic, watching Raji in college, he seemed like a very quick, disruptive force on the defensive line. Do you think the Packers are wasting his talents in eating up blocks instead of turning him loose?
All defensive tackles think they're penetrate-and-disrupt guys; nobody wants to eat blocks and get chopped at the knees. Everybody wants to run free and make plays. What most of those guys find out is they're not as quick or as disruptive as they thought they were, and at that point they become satisfied to eat blocks and get chopped at the knees. The second half of Ryan Pickett's career has been spent eating blocks and getting chopped at the knees, and it's allowed him to play a long time and cash a lot of paychecks.
Dan from Chippewa Falls, WI
The 49ers were the Packers' destiny. Their identity was a 90-degree transformation with the acquisition of Eddie Lacy and a significant commitment to the ground game paired with Aaron Rodgers manning the helm. Balance was the identity, with the 49ers their destiny. They came up four points short.
I like that. I'll add this: The 49ers are the rabbit, just as the Cowboys were the rabbit for the Packers in the '90s. The 49ers are a good team to chase, just as the Cowboys were.
Vic, I want to pick up where you left off with "statistics can be indicators of truth and evidence of truth." What are some statistics on offense in which the Packers need to improve upon?
Sacks are still a little high, but how much of that was a result of the revolving door at quarterback? Matt Flynn was sacked 24 times in just four-and-a-quarter games. Red-zone production wasn't good enough; too many field goals. The Packers were at 50.8 percent (25th in the league) in converting red-zone possessions to touchdowns. That stat, however, is one that can lie. Here's why: The Packers had 65 red-zone possessions, which is tied for second-best in the league, and the Packers' 33 touchdowns is tied for sixth-best in the league. That's pretty good.
Vic, is Tramon Williams worth his $9.5 million cost in 2014?
That's his cap number, not his salary; there's a big difference. In the three years I've covered the Packers, Williams played, by far, his best football in December this season. Maybe the Packers will try to lower his cap number, I don't know, but I have no issue with Williams' worth to the team.
Jim from Salt Lake City, UT
Several times this season coaches McCarthy and Capers commented that the front seven struggled shedding blockers. In your opinion, is that a technique or strength issue that can be addressed on the practice field and in the weight room? Or is it a talent or desire issue that can only be fixed in the draft room?
It's been my experience that when a problem persists, as has been the case with the Packers run defense, it's a good idea to acquire more players and increase competition. One of my all-time favorite quotes comes from a GM I covered. He liked to say, "Get 'em good or get 'em gone." It's a tough game for tough guys.
Daniel from Vienna, Austria
I just wanted to thank you for the last episode of "Video Ask Vic." It summed up all the feelings I had after the last game and it had a wonderful last sentence I will remember for a long time. So thanks for this video and your fantastic work here at packers.com.
Writing the words didn't hit me as it did when I said the words. When I finished with the video, I paused. I thought to myself, "This was a good season." It was all about those "five wonderful weeks" since the loss on Thanksgiving Day in Detroit. The Atlanta, Dallas, Pittsburgh, Chicago and San Francisco games were a wonderful five-week ride. Those games were the equivalent of a playoff season because they all had a playoff feel to them. I don't feel cheated in the least this season. I saw great football at the great football time of the season and I am thankful for the joy it gave me.