Eliezer from Rechovot, Israel
Everyone agrees defense needs improvement. I've been complaining for years that tackling is all too often atrocious. The first few games started off with some good tackling, but then it slumped. Interceptions and breaking up passes are nice, even photogenic, but defenders have to tackle. How do you fix such a fundamental need/skill?
Find players that can do it, because you can't teach it in today's game. There aren't enough practices to do it, and you don't dare practice it often enough or intensely enough to get better at doing it. Bad tacklers are repeat offenders. They're born to tackle badly. It's in their DNA.
Martin from Tisovec, Slovakia
I can't believe this! In his column, Gil Brandt chooses an all-rookie team and he picks Fluker and Fisher as tackles? Am I a shortsighted Packers fan for thinking Bakhtiari had a better season than any of these two?
It might be a case of last impression. I thought David Bakhtiari was the best rookie tackle in the league.
Kumar from San Antonio, TX
To follow up on the cap number and retirement question: If the cap hit disappears when a player retires, what's stopping a team from asking players to retire when they are going to cut them?
A retiring player's salary for that year would be extinguished from the team's cap liability, but his signing bonus amortization would accelerate. In extreme cases in which a player retired unexpectedly after having done a new contract, the team would likely try to recover a portion of the signing bonus. If they were successful, the portion of the signing bonus they recovered would be credited to their cap. The short answer to your question is retirement doesn't relieve a team of a player's cap hit.
Vic, is it me or do you think B.J. Raji played himself out of a contract? I thought he was a core player for this team, but his play seems to have declined. What are your thoughts?
Yeah, he played himself out of a contract, which is apparently what he wanted to do; his Packers contract voided last Friday. I get the sense Raji wants to test the free-agent market. I think he wants to see how other teams might view and value him. Maybe he thinks he's more of a three-technique tackle in a 4-3 than a nose in a 3-4. We'll find out in March.
So what are the rules about a team putting someone on IR? Do they need a doctor's note?
Teams are taken at their word, but the league has a medical examiner to rule on such matters, should they come into question or suspicion.
Chris from San Francisco, CA
Vic, I just want to start by telling you how much I enjoy your column, your football insight and appreciation for the big picture. I also want to mention that I generally agree with you on most things that you write about, but it is time to wake up and smell the cheese. This is not a period of success; the Green Bay Packer franchise is success. For my 20 years of life, the Packers have made the playoffs all but five times. Until you can appreciate that, you will not feel what we feel and bleed what we bleed.
I'm delighted that you enjoy the column and I want you to know how much I appreciate your readership, but I cannot agree with your position on this being a period of non-success. In fact, it irritates me that you have such a smug viewpoint. So, the Packers are the only team that wins; the rest of the league are just losers, right? That's the kind of attitude that'll get losing's attention and turn him in your direction. You don't want him to come to town. Sometimes he stays a long time, and when that happens, life gets real bad and you regret not having appreciated every little win that you don't have to appreciate now. I think a lot of Packers fans should wake up and smell whatever it is that pleases their senses, because this team is in a wonderful run of success right now that included five of the most entertaining and exciting games to close a season I have ever covered. I witnessed this same phenomena in Jacksonville, believe it or not. In the first five years of the Jaguars' existence, they were the winningest expansion franchise in history, but it never seemed to be good enough, so the fans ran Tom Coughlin out of town. I'll bet a lot of Jaguars fans would like to have those first five years back now.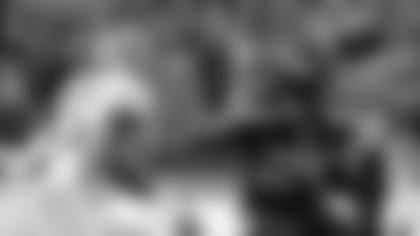 Ben from Venray, The Netherlands
"Defense wins championships" seems to have been replaced with "defense loses championships" in the new NFL. Would you agree?
We're going to find out over the next few weeks. If Seattle wins it all, defense still wins championships. If Denver or New England wins it all, the trend of offense winning championships will continue. I think the 49ers are a nice balance of offense and defense.
Dawood from Maple Grove, MN
Vic, I noticed that most teams have found their next head coach of the future, except for the Browns. Do you think the Browns may have scared away most candidates due to the way they handled Rob Chudzinski?
No. There are only 32 of these jobs and it's not difficult to find somebody to take one of them. The Browns are being thorough. At this point, they're the last man standing, which means they have their pick of anybody they want, so why rush now?
Last year the Ravens signed Flacco to a $100 million dollar contract. They then signed Michael Huff, Chris Canty and Elvis Dumervil in free agency. This goes against everything you have ever written on this site. Please explain.
I didn't say teams don't do it. I just said I wouldn't do it. Here's what I think happened: I think the Ravens made Joe Flacco play for the contract, and when he won the Super Bowl, the Ravens were big losers in the contract war. They had no choice but to give Flacco a deal to which they would've never signed him previously. The size of that deal forced them to jettison some of their own players, but when they took a look at their roster, they said to themselves, "Why pay a quarterback all this money if we can't give him a supporting cast with which he can win?" The Ravens then started doing some capnastics and finding ways to sign free agents; they even traded for a left tackle. How'd that work for them?
Vic, the analysts and other Packers fans are saying the Packers should try to sign Jairus Byrd. Do you think we should sign him or do we have a better chance in the draft?
I think the Bills will threaten to tag Byrd, again, and that'll stimulate negotiations on a new contract. Let the franchise tag deadline expire before we focus on free agents. Most of them won't be free.
Eric from Ponte Vedra Beach, FL
Yes, I am, which is probably why I had to leave Ponte Vedra Beach, because I was getting really tired of having to wash my roof.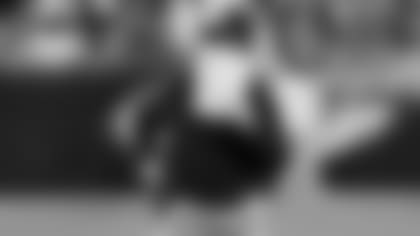 Jim Harbaugh
I was watching ESPN and saw that Jim Harbaugh buys his khakis at Walmart for $8. His wife tried to throw them away, so he bought more.
Those pants don't cost $8; they cost $10.96, so let's start by getting the facts straight. They're good-looking pants: generous in the hips and thighs, sturdy waistband, crease well down the leg. The man knows how to dress.
Vic, Packer nation seems to be pretty hit or miss in regards to who we want. We wanted Lacy, Lynch and Flynn, who are all successes. We also wanted Steven Jackson, who didn't have a great season this year. Enlighten me on some other hits and misses you've seen from "Ask Vic" commenters.
I don't have that list in front of me.
What would you think of Brooks Bollinger for QB coach?
How about Alex Van Pelt? Candidates will be many. Who wouldn't want to be Aaron Rodgers' coach? I love the way Mike McCarthy cross-trains his coaches. He'll never run out of offensive coordinator candidates on his staff.
I saw a picture of Eddie Lacy wearing a T-shirt with six-pack abs. Could you find it and post it? I thought it was a great pic since he was being called fat.
Lacy is my kind of player. He runs like a back should and he has a fun and free-wheeling attitude that makes him fun to interview. He reminds me of a baseball player named Bill Madlock, who was built like Lacy. All Madlock did was get hits.
Vic, I must have missed the day it was announced, but did you do away with "Ask Vic Extra!" or are you just taking a break from it?
It's an in-season column. It went back to Florida for the winter. You never know, it could pop back into town for a few days at draft time.
Micah from Grand Meadow, MN
I saw your comments about Bill Belichick. A lot of people rate him as the best coach in NFL history, including you. Although I do think he's a great coach, I wonder how the title of greatest coach can be given to a person who won his Super Bowls during an era in which we know he cheated with the whole Spygate incident.
I said he MIGHT be the greatest coach of all time. I'm not sure where he fits with the all-timers. I am sure, however, that he is the greatest coach of the salary cap era. Spygate tarnishes his image; there's no question about it. There's reason to believe he wouldn't have won all of those Super Bowls had he not cheated, but we can't substantiate the degree to which the cheating impacted his success, and that mitigates its effects. When I consider a coach's greatness, I award major points for impact on the game. For example, Vince Lombardi defined the rise of pro football. He's the embodiment of it. Paul Brown gave us several innovations, including the facemask; I won't hold that against him. Chuck Noll was the first coach to understand the impact of the rules changes of 1978; he then switched from a rushing offense to a passing offense and won consecutive Super Bowls. Bill Walsh popularized scheme. Belichick's impact is overwhelming. He started the whole thing about not playing your starters in the final preseason game. He's the guy that began the go-for-it-on-fourth-down craze. He took boldness to new heights. I think he also taught coaches how to act badly in press conferences, so a lot of Belichick's impact is negative. If he wins the Super Bowl this year, however, there's no denying his greatness. I don't think there's any denying it now.
Kirkland from Killeen, TX
I get a lot of backlash because I am a diehard Packers fan who doesn't have Favre in my top five QBs of all-time list. Is that wrong? My list in order is: Montana, Brady, Bradshaw, Aikman, Elway. What's yours?
Unitas, Montana, Graham, Brady, Tebow.